The Navigator
Newsletter for Kilrane and Rosslare Harbour
Easter Sunday April 28, 2013
E-mail navfornews@eircom.net or Tel 053 9161010

_____________________________________________
Environmental Group
Dog poo on our streets, our public areas and especially on the top of the bank is an ongoing problem. It is offensive to people who enjoy an otherwise pleasant experience while out walking. It is also a health hazard to our Volunteers in the Environment Group and our Community Employment staff who run the gauntlet of getting "splattered" while cutting grass with strimmers and mowers. We appeal to all dog owners to clean up after their dogs business and allow us to enjoy our walks and our work!
Following the recent National Spring Cleaning Day, the Group wish to thank AES for their provision of the skip and wheelie bins for the day, the volunteers for giving of their time, Dom Sheil for driving to the various collection points to pick up the waste, the Community Centre Committee for providing the refreshments afterwards, An Taisce and Wexford County Council (Environment Section).
On Sunday the 5th May the Group will be raising much needed funds through a 5km-sponsored walk. (starting at the Community Centre) Sponsorship cards are available from our Secretary Vera Fox (087-2162146). Your support would be much appreciated and allow the Group to continue to work to improve our environment.
Monday 13th May a talk on Composting, Water Conservation and Waste Management by Ms. Cliona Connolly (Wexford County Council Environment Section) will be taking place at 8pm in the Railway Social Club
Local Architect Gives Time For Charity
A €50 donation for the Simon Communities of Ireland will get you an opportunity to have an hour long consultation with Kilrane based RIAI architect Isabel Barros. Anyone looking to build, renovate or extend their home or business may be interested in this initiative that happens on the weekend of 11th and 12th May. The Simon Communities of Ireland work with people who experience homelessness and housing exclusion in Ireland. All of the money raised with the Simon Open Door initiative goes towards their work. Visit www.simonopendoor.ie for more information.
Sea Shanty Evening
Rosslare Maritime Enthusiasts present an evening of Sea Shanties on Saturday 4th May at 1700 hrs (5.00pm) in Hotel Rosslare. The evening will feature visiting groups "The Vagrans Crew" & "After The Storm" & local groups " South End Shanty Singers, "Stagefright" & much more. Come along for a great evening of song & craic. Entry is just €5 with all proceeds in aid of The Rosslare Harbour Maritime Heritage Centre. See you all on deck!
Bridge Notes
21/04/13
1st. Tom and Joan Bolger
2nd. Kay Hynes and Miriam Begley
3rd. John Hayes and Bobby O'Dowd
23/04/13
1st. Pearl and Brian Wright
2nd. Derek Crosbie and John McDonald
3rd. Ida McCarthy and Miriam Begley
Kickstart Education
Kickstart Education & Care are holding an open day for parents to view the pre-school before enrolling for September this year. Enrolment Day will take place at Kickstart Pre-School (Opposite Kilrane NS) Saturday 4th May. There are 30 Free ECCE Pre-School places available for September 2013 – Lots of Friends! Pop in & talk to our teachers from 10am – 1pm! Ph. 0867235446.
Visit www.kickstarteducation.ie Find us on Facebook/ Kickstart Education & Childcare
St.Helen's Bay GC
Mens Competitions
1. Sunday 21st April 2013 – Singles Stableford –
White Tees – CSS 73
1st Jason O'Reilly (24) 39 points
2nd Ray Reynolds (16) 34 countback
3rd Shay Davies (13) 34
After a very wet start the day improved however there was a strong blustery wind all day. Congratulations to the winners – the prize giving is on Sat 27th April.
2. Saturday 20th April 2013 –
Singles Stableford – White Tees – CSS 74
1st John Butler (12) 38 points
2nd Patrick O?Connor (7) 37
3rd Declan Murphy (11) 35 countback
Veteran Seamus McCormack (15) 33
55 players competed today in dry and blustery conditions. Well done to our winners – the prize giving presentation is on Sat 27th April.
4. Upcoming Fixtures & Events – April 2013
Wednesday 24th April Singles
Stableford (Gents & Ladies)
Friday 26th April Open Wine
Competition all day
Sat 27th April Gents
Fourball (Holmpatrick Cup) & Ladies Singles Stableford
Sunday 28th April Monthly
Medal (Gents & Ladies)
Women's Competitions
By Georgina Darling, PRO
20/04/13 Singles Stableford
1st Susan Evans (20) 35 pts
2nd Theresa Kilcline (v) 32 pts
3rd Bernie Furlong (20) 31 pts
Well done to our Finn Trophy Team who had a great win on Sunday, good luck in the next round ladies!
St. Mary's GAA
Lotto Jackpot €17,400 Last week's No's 3-11-19-21, Bonus 36 No Winner Match, 3 Winners Ciaran, Niamh & Caoimhe Byrne Ger Howlin Niall McDonnell and Clare McDonnell. Next Draw Monday 29th April.
Saint Mary's Rosslare Coiste Na nOg section:
Academy night: Underage Academy Night every Friday for Hurling and football
U6 6.30-7.00pm U8 6.30- 7.15pm U10/12 6.30 – 7.30pm U14 7.30 – 8.30
All new members are very welcome; if you are interested in your son taking part please contact Roy Ryan on 087-1225693
Matches and Results:
U8's -played their first hurling practice match last Thursday 18th against St.Annes in Rathangan, we had 27 players travel so we play St.Annes in 3 underage pitches in 9 a-side games all players got to play a full match. We have football training this Friday as we have our first Go-Games football match against the St. Marys of Maudlintown in Pairc Charman on Monday evening at 7pm.
U10's -played their first hurling & football practice matches last Tuesday 23rd against St. Fintan's in Tagoat. We had a U 10 & U 9 team in which all players gave their all in what was a great start to the season.
U12's- We had a great turnout of 24 boys for our first u12 football match against our ladys island in Ballymore and Our First Hurling against Enniscorthy Shamrocks , the lads showed great determination & spirit which led to an enjoyable competitive games that all boys participated in. Well done lads. Our team was
Dylan Benson, Lorcan Brennan, Pierce Brennan, Cian Byrne, Ryan Culleton, Reece De La Cour, Rian Doyle, Sean Doyle, Jack Duggan, Billy Harmon, Danny Holden, David McDonnell, Jack Meyler, Morgan Mythen, James Newport, Cormac Sheil, Cormac Oleary, Lucas Pierce, Paddy Sheil, Rian Stafford , Kuba Tarnawski, William Twomey, Ruairi Woodcock,
U14 -played St Marys Maudlintown in football in Paric Charman and played Hurling against Clongeen in Tagoat, Great turnout and boys shows Great Spirit . Our under 14 boys and underage coaches had a fun and great day at St Helens Activity centre last Friday. We would like to thank Larry Byrne of St Helens and Siobhan Brennan of Culletons Bar for Helping to make the day a real success for all ( Roy Ryan head first in to the lake was the highlight of the day)
Fixtures
U14HD5 02-05-2013 Bannow-Ballymitty v St Marys @ 7.30pm in Grantstown
U10H 03-05-2013 St Martins V St Marys @ 7.00pm in Piercestown
ACHLDIV3 03-05-2013 Marshalstown-Castledockrell V St Marys @7.30pm in Farmleigh Park
U10H 04-05-2013 St Marys V Glynn-Barntown @ 11.00am in Tagoat
St. Marys Camogie Club
Well done to the U-10 team who took part in a blitz last Saturday. The girls showed great skill & team work on the day. Their next blitz is on bank holiday Monday in Rathangan.
Kilrane/Rosslare Harbour Active Retirement
New members always welcome. There are currently over 100 active retired members in our group and , as you will see from the list below, we provide a wide range of activities. For more details, or to join the group, please contact the secretary on Tel; 0539133103 members who are currently ill remain in our thoughts and prayers.
May 22nd – Dublin Zoo or City Tour (Tour can be taken from outside Zoo with various hop on, hop off stops around the city) Dinner on way home. For further details please contact Lynn on Tel: 0872047471 or Mavis on Tel: 0868570406
Blooms Flower Festival, Dublin Late May, (date to be agreed, if there is sufficient interest). Joining Joe O'Brien organised tour – travelling from the Harbour. The cost, including transport, entry fee and meal on way home will be €55. Those interested please contact Lynn or Mavis on the above numbers. 5th June –
The Lion King Sharing a coach with Ramsgrange ARA. Coffee break at Avoca on way there . Matinee performance 2.30 pm, followed by dinner in Glenview Hotel on the way home. The total cost of trip, including coach, ticket for show, (€60), and the evening meal is €90 per person. For further information please contact Jim on Tel; 9133291.
The Art of Stained Glass We hope to organise classes shortly for members wishing to learn this Art. Please contact Lynn or Mavis for further details. Enniscorthy Greyhound RacingIf there is sufficient interest this will be organised in the near future. For further details please contact any of the above telephone numbers. Internet Classes Classes for members who wish to learn how to use the Internet. To enrol please contact Pat Kinahan on Tel; 9161187. Line DancingThis will recommence on Wednesday 1st May at 3.15 pm in the Railway Social Club. This week's diary Monday Harbour Drifter's Walkabout 11 am to 12 noon, meet in the car park. Tuesday Whist 2.30 to 4.30 pm in the Railway Social ClubThursday am Harbour Drifter's Walkabout 11 am to 12 noon, meet in the car park.Thursday pm Bowls 2.30 to 4.30 pm in the Railway Social ClubFriday am Knitwits 10.30 to 12.30 in the Harbour View HotelFriday pm Scrabble 2.30 to 4.30 in the Railway Social Club Our ARA.
RNLI Fund raising
Support MAYDAY on 1-6 May,
Irelands national fundraising event for the RNLI. Help the charity raise funds to save lives at sea in Ireland.
Look out for your own welly keyring for 2 euro . in Rosslare Harbour and Rosslare Strand on Saturday the 4th May
First Holy Communion
Holy Communion greeting cards prayer books, rosaries medals etc. are available in the church shop. Come to view so that you can buy local.
St Patrick Church Renovations
The Parochial Premises Committee have decided to request Mahon and Fox Architectural Planning and Engineering Consultants to design and supervise the refurbishment of St. Patrick church and will be keep everyone informed as the design work progresses.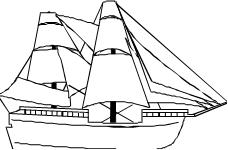 Religious Ceremonies in St. Patrick Church
Sat Apr 27, 7.00pm Mass
Sun Apr 28, 10.30am Mass
Fri May 3, 9.30am mass
Sat May 4, 7.00pm Vigil Mass
Sun May 5, 10.30am Mass
Religious Ceremonies in St. Ruan Church
Sun Apr 28, 8.30am Easter Mass
Mon Apr 29, 9.30am Mass
Tues Apr 30, 9.30am Mass
Wed May 1, 9.45am Mass
Sun May 5, 8.30am Mass.
Disclaimer
The publisher has made every effort to ensure the accuracy of the information contained herein, and we publish these items in good faith, but without responsibility for any dispute, damage or injury, which may occur in relation to the information that we have provided.
The parish priest of Kilrane & Rosslare Harbour types, prints, and publishes 'The Navigator, every week. If you wish to include any material, such as events in your group, notices of upcoming events or advertisements for the sale of goods or services please send e-mail to navfornews@eircom.net, a note to the Parochial Office, or call 053 9133128 before Thursday evening.