The Navigator
Newsletter for Kilrane and Rosslare Harbour
August 11, 2013
E-mail navfornews@eircom.net or Tel 053 9161010

_____________________________________________
St Helens Bay Golf Club
St. Helens Bay Golf Club – Mens Competition Results – week ending Sunday 4th August 2013
1.Sun 4th August 2013 – Bank Holiday Open Singles – Stableford – White Tees – CSS 71
 1st John Burke 43 points
 2nd David Moran 42 count-back
 3rd Joe Moore 42
 In challenging, blustery and sometimes wet weather conditions a huge turnout of over 100 players competed today. The scoring was excellent in the conditions and well done to all the winners. Once again the count-back rule was used to separate the second and third place finishers.
2. Sat 3rd August 2013 – Open Singles Stableford (High Handicap 18 and over) – White Tees – CSS 72
1st Mark Tully 41 points count-back
2nd Phil Cassidy 41 count-back
3rd David Lynch 41
The count-back rule was required to separate the winners in today's popular annual competition for high handicappers,
again generously sponsored by Peter and Anne Marie Ryan. There was a great turnout of players who enjoyed a course in lovely condition with a blustery breeze to make club and shot selection interesting. Well done Mark on your great round and victory which we hope augers well for Open Week.
3. Sat 3rd August 2013 – Open Singles Stableford (Handicap lower than 18) – White Tees – CSS 72
1st Paul Brennan (8) 43 points
2nd Micheal O'Connor (17) 42
 Gross John Holt (3) 28
 3rd Maurice Cooper (14) 38
 A field of 45 players competed in this competition restricted to those with a handicap lower than 18. Once again the scoring was exceptional particularly taking account of the blustery conditions. Well done to winner Paul on a great score of 43 points. Nice to see Michael continuing his recent streak of good form which is seeing him playing of a decreasing handicap.
4. Upcoming Fixtures
Tues 6th August to Sat 10th August Ladies Open Week Competitions (Gents 9 Hole Strokes competition each day commencing at 5.30pm) – Book online at www.sthelensbay.ie or contact the Club Office at Tel: 053 91 33234
Sun 11th August to Sun 18th Aug Gents Open Week (Ladies 9 Hole Strokes competition each day commencing at 5.30pm)
– Book online at www.sthelensbay.ie or contact the Club Office at Tel: 053 91 33234
Weds 21st Aug Open Seniors Singles Stableford (Ages 50+ and 65+)
Thurs 22nd Aug Presidents' Prize to the Juniors (Boys & Girls) & Junior Singles (Boys & Girls under 12)
Sat 24th Aug Singles Stableford (Gents & Ladies)
Sun 25th Aug Monthly Medal (Gents & Ladies)
Weds 28th Aug Open Singles (Gents & Ladies)
Fri 30th Aug Evening 9 Hole Social Golf (Open ) at 5.00pm
Sat 31st Aug Singles Stableford (Gents & Ladies)
Sun 1st Sept Captain's Prize to the Ladies & Lady Captain's Prize to the Men
Submitted by Alan Howard,
Men's Committee PRO – 087 257 6454
Car Boot Sale
A Car Boot Sale will be held in the field beside the primary school in Rosslare Strand on Sun 11th Aug. Admission €2, Cars €10 and Vans €20. Gate will open at 8am. Sales from 8.30am – 2pm. For more information contact Lisa or Paula on 053 9132770. Proceeds going to Lollitots Community Childcare.
Kilrane/Rosslare Harbour Active Retirement Group
A.R.A. Coffee Morning
All members are invited to meet up and have a chat over a cuppa on Wednesday 14th August at 10.30 am in the Harbour View Hotel.
A.R.A. Holiday to Westport, Mayo.
Still some places left for A.R.A. members and non-members.
Six days and five nights, from the 8th to the 13th September 2013. Price €395, (plus single suppliment as applicable). Total amount will be payable at the Coffee Morning on the 14th August. For further details please contact Jim on Tel. 9133291 or Mairead on Tel. 9133702.
This week's diary:
Harbour Drifter's Walkabout: Monday and Thursday from 11 am to 12 noon.
Meet in the car park.
Whist: Tuesday from 2. 30 to 4. 30 pm in the Railway Social Club.
Knitwits: Friday from 10. 30 am to 12. 30 in the Harbour View Hotel.
Scrabble: from 2. 30 to 4. 30 pm in the Railway Social Club.
Our thoughts and prayers are with our A.R.A. members who are currently ill.
FIELD DAY
Sunday 11th August 12.30 to 6 p.m.
A Field Day for Crumblin Children's Hospital is taking place at St. Helen's Bay Activity Centre on Sunday 11th August.
Family Fun, Stalls and Activities for all ages. Entry ; Car plus passengers €5. Individual €2 Children €1 COME ALONG and SUPPORT our CHILDREN'S HOSPITAL
Cheques were presented last week by Larry Byrne of St. Helen's Bay Golf Resort to St. Mary's G.A.A. underage Boys and Girls and Camogie Girls totalling €1500.00. These monies were raised from the very successful Sporting Heroes Day held to celebrate the 20th Anniversary of the founding of the Club.
Accepting the cheques on behalf of the two G.A.A. clubs were Catherine and Roy
They congratulated St. Helen's Bay and said that it was a great idea to have the underage players meet the "stars" on the day and they were delighted to benefit financially from the event.
The monies will be used to coach and up skill the young players in preparation for this years competitions.
Fun Raiser in aid of the (Spina Bifida Hydrocephalus Ireland)
Wexford Branch.
Abbey Par 3 Golf Course, Fethard on Sea.
Saturday 17th August 2013 11am to 4pm
18 Hole Golf course, Crazy Golf, Bouncy Castle, Face Painting,
Special Guest Mickey & Mini Mouse,
"Family Fun Day"
For further details contact Siobhan 0871166335
 Parish Weekly Envelope
The parish priest offers sincere thanks to all those who contributed to the Parish Fund in the weekly envelope collection for week 31; they donated a total of €474.30
St. Paul's AC
Visitors Welcome @ St. Helen's Bay Golf Resort
Why not try our wonderful food options from the Bar or Dinner Menus
Contact us for details of our Entertainment Programme during our Family Festival in August 1st to August 5th. Produce & Craft Fair on Sunday 4th /Monday 5th . We have Summer Camps for all ages, girls and boys, in our Activity Centre. Contact 086 2537539 or 9133234/9162938
Watch this space for details of our latest Activity "FOOTGOLF"
Zumba class
Classes on the 19th of August (Monday) in the community centre in Kilrane. The class runs from 7pm
-8pm and costs just €6.
The class is for all ages and all fitness levels. There is no special experience or equiptment needed, all you need to do is show up and be ready to join the party!
Come dressed to work out and dance like no ones watching!!!
Further information can be found about zumba on www.zumba.com and about
myself and my classes on www.louiseellard.zumba.com
Sponsored Cycle – Mizzen Head to Rosslare Harbour.
Niall McDonnell is planning to cycle from Mizzen Head, Co. Cork to Rosslare Harbour, over the weekend of 17th/18th August. The distance is approximately 200 miles. It is planned to stop around halfway on the Saturday night, and complete the journey on Sunday 18th August. Niall is looking for company on his cycle and he hopes to raise money for the Rosslare Harbour Lifeboat and St. Mary's GAA Club. If you would like to join Niall in this cycle, or you would like to sponsor him, please get in touch with any of the people listed below. If you want to cycle the whole route, transport will be available for you and your bike, to Mizzen Head. Alternatively, you can arrange to meet Niall on the Sunday to complete the cycle into Rosslare Harbour.
Niall McDonnell: mobile 0872672108
Leo Coy RNLI Fundraising: mobile 0863103417
Annual Patron ceremonies in St. Aidan Cemetery, Kilrane
Last Sunday, August 4, 2013, a large congregation of family members, relations, and friends gathered for the annual Patron prayers. We honoured all our dead relatives and friends buried in St. Aidan cemetery, St. Ruan cemetery and St. Helen Cemetery. Afterwards a representative group gathered in the Memorial Park at 16.00hrs to celebrate a community memorial of all those who lost their lives in the waters that surround our shores. Diarmuid Desmond PP conducted the prayers for the ceremony and the crew of the Lifeboat concluded the ceremonies by laying a wreath at the memorial in the park and joining Ron O'Rourke to sing the lifeboat song. The weather favoured us by remaining dry until the ceremonies ended at which time it started to rain.
Mass readings and prayers
Last Tuesday a group of Catholics gathered in St. Patrick Parish Office to discuss the readings and prayers of the faithful for Weekend 18th Sunday of the Year. We will gather next Tuesday Aug 6, 2013 at 19.00hrs (7.00pm) to discuss the themes prayers and readings of mass next weekend the 19th Sunday in ordinary time. We welcome and encourage all to come along and lend a hand to carry out this important work.
 Work on St. Patrick church
On Monday last the engineers inspected the base of the cross from underneath and are now finalizing the plans for the safe removal of this very large structure.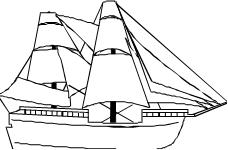 Religious Ceremonies in St. Patrick Church
(For 19th week in ordinary time.)
Sat Aug 10, 7.00 pm Mass.
Sun Aug 11, 10.30 am & 11.30 am Mass
Wed Aug 14, 7.00 Vigil Mass of Assumption of Our Lady
Thu Aug 15, 10.30am Mass
Fri Aug 16, 9.30 am Mass
Sat Aug 17, 7.00 pm Vigil Mass
Sun Aug 18, 10.30 am & 11.30am Mass.
Religious Ceremonies in St. Ruan Church
(For 18th week in ordinary time)
Sun Aug 11, 8.30 am Mass
Mon Aug 12, vacant
Tues Aug 13, 9.30 am Mass
Wed Aug 14, cf St. Patrick Church
Sun Aug 18, 8.30 am Mass.
Adoration of the Blessed Sacrament
Each week we gather to adore the Blessed Sacrament in:
St. Ruan Church at Kilrane on Mondays 10.00am to 1.00pm
St. Patrick Church at Rosslare Harbour on Wednesdays 10.00am to 1.00pm
Do you wish to spend some time in the presence of Jesus in the Blessed Sacrament?
We urgently need volunteers to ensure that the adoration of the Blessed Sacrament continues. You may volunteer to adore for a quarter of an hour, half an hour or for a full hour. For any information about this glorious task, please contact Timmy O'Connor, Bridie Stafford, or Diarmuid Desmond PP
Disclaimer
The publishing committee have made every effort to ensure the accuracy of the information contained herein, and we publish these items in good faith, but without responsibility for any dispute, damage or injury, which may occur in relation to the information that we have provided.
Every week members of the Parochial Committee type, print, and publish 'The Navigator". If you wish to include any material, such as events in your group, notices of upcoming events or advertisements for the sale of goods or services please send e-mail to navfornews@eircom.net, a note to the Parochial Office, or call 053 9161010 before Thursday evening.