The Navigator
Newsletter for Kilrane and Rosslare Harbour
August 18, 2013
E-mail navfornews@eircom.net or Tel 053 9161010

_____________________________________________
St Helens Bay Golf Club
10/08/13, Tom Noonan Memorial Day- 2 person team event, 1st Bernie Crosbie and Billy Maloney 55pts, 2nd Anne Byrne and Alan Gormley 54pts countback, 3rd Emer Digan and Paddy Digan 54pts countback, front 9- Padraig Noonan and Anne Noonan 29pts, Longest drive – Emer Digan. Wow! What an absolutely wonderful Ladies Open Week it was. Ladies came to us from more than 45 clubs around the country and enjoyed wonderful golfing conditions throughout the week. Of course none of it would be possible without our loyal and most generous sponsors, so a huge thank you to them. Well done to the winners and to everyone who played and supported the Ladies of SHB and we very much look forward to welcoming you again next year!
09/08/13, Aishling Hair and Beauty-singles stableford, 1st Verona McConalogue (25) 40pts countback, 2nd Eimear Cowhey(18)40pts, 3rd Lisa McDonnell(22) 40pts, 4th Avril Dowley (10) 39pts countback, 5th Jean O'Kennedy (18) 39pts, front 9 – Nora Kavanagh(18) 21pts, back 9 – Susan Fitzgerald (26) 21pts.
08/08/13, Sandz Pro Shop in association with Rohnisch-singles stableford, 1st Aine Kearney (27) 44pts, 2nd Sinead Cooke(30) 44pts countback,3rd Bernie Furlong(21) 40pts, 4th Nora Kavanagh (18) 38pts countback, 5th Jo Devitt(22) 38pts, front 9 – Jackie Fitzgerald (22) 25pts, back nine – Angie Sheehan (27) 22pts.
07/08/13, Elavon Financial Services – 2person team event, 1st Aine O'Connell and Nora Kavanagh 54pts, 2nd Anne Corbett and Kathryn English 52pts countback, 3rd Janet Slattery and Joyce Nolan 52pts countback, front nine – Joan Levins and Trish Hudson 28pts, back nine – Sarah Buckley and Rosie Dawson 30pts, Nearest the Pin – Noreen Egan.
06/08/13, Murphy's Supervalu Rosslare – singles stableford, 1st Rionach Donlon (19) 41pts, 2nd Liz McKeever (14) 40pts, 3rd Jean Farrell (18) 39pts, 5th Deirdre Cantwell (25) 38pts, front 9 – Georgina Darling 22pts, back nine -Barbara Murphy 21pts.
K/RH Harbour ARA
Invitation to Men's Breakfast
Gentlemen members are invited to meet with Jim Dinan (Chairperson) for breakfast on Wednesday 28th August at 10.30 am in the Harbour View Hotel. Cost €5.
Cherbourg Mini Cruise
This has been cancelled due to a shortage of numbers.
Internet Skills for You
Would you like to 'Get on Line'?
– set up an email address
– Send and receive emails
– Search the internet etc.
Free classes start this Autumn
This course is delivered through Waterford & Wexford Education & Training Board.
To register your interest please contact Anne McDonnell/Kristin Gray before Friday 23rd August on Tel; 0539123799 (option 1 ).
This week's diary:
Harbour Drifter's Walkabout: Monday and Thursday from 11 am to 12 noon.
Meet in the carpark.
Whist: Tuesday from 2.30 to 4.30 pm in the Railway Social Club.
Knitwits: Friday from 10.30am to 12.30 in the Harbour View Hotel.
Scrabble: from 2.30 to 4.30 pm in the Railway Social Club.
We continue to remember our ARA members who are currently ill.
St. Helen's Bay Golf Resort
Last week a cheque for €750 was presented to Rosslare Rangers A.F.C., which was part of the proceeds from the recent Sporting Heroes Day. On Friday, another two cheque for €750 each, will be presented to St. Mary's Athletics Club and St. Helen's Bay Junior Golf Club.
This is a total of €3750.00 which St. Helen's Bay Golf Resort has presented to the underage Sporting Organisations in the locality.
Rosslare Activity Centre
Family parties / Celebrations can book Rosslare Activity centre for a really fun occasion with a difference – Enjoy a Party with a difference.
Field Day a Huge Success
The inaugural Field Day at Rosslare Activity Centre in aid of Crumlin Children's Hospital, was a great success. Organised by a St. Helen's Bay member, Tom O'Brien and his family, visitors enjoyed an afternoon of fun and games. Almost €2000.00 was raised in the short space of 4 hours. Well done to all who supported the day. Mark it in your diary as an annual event.
Zumba class
By Louise Ellard
Zumba is a latin inspired, calorie burning, easy to follow dance fitness class. I already teach a class in the Stella Maris centre in Kilmore quay on Tuesdays at 7pm and I am very excited to be starting classes on the 19th of August (Monday) in the community centre in Kilrane. The class runs from 7pm -8pm and costs just €6. The class is for all ages and all fitness levels. There is no special experience or equiptment needed, all you need to do is show up and be ready to join the party! Come dressed to work out and dance like no ones watching!!! Further information can be found about zumba on www.zumba.com and about myself and my classes on www.louiseellard.zumba.com
Parish Weekly Envelope
The parish priest offers sincere thanks to all those who contributed to the Parish Fund in the weekly envelope collection for week 33; they donated a total of €270.30
Sponsored Cycle – Mizzen Head to Rosslare Harbour.
Niall McDonnell is planning to cycle from Mizen Head, Co. Cork to Rosslare Harbour, over the weekend of 17th/18th August. The distance is approximately 200 miles. It is planned to stop around halfway on the Saturday night, and complete the journey on Sunday 18th August.
Niall is looking for company on his cycle and he hopes to raise money for the Rosslare Harbour Lifeboat and St. Mary's GAA Club.
If you would like to join Niall in this cycle, or you would like to sponsor him, please get in touch with any of the people listed below. If you want to cycle the whole route, transport will be available for you and your bike, to Mizen Head. Alternatively, you can arrange tomeet Niall on the Sunday to complete the cycle into Rosslare Harbour.
Also please note;
Anyone wishing to join the cycle can do so at Whitford House Hotel on this Sunday 18th @ 1.30pm . If you wish for your bike and yourself to be brought in from Rosslare Harbour please meet at St Patricks church @ 1pm where Oz's Taxi and John Corrigan Taxi will bring you in and Kevin Power Couriers will bring in all the bikes.
Please come along and support the RNLI and St. Marys GAA.
Mass readings and prayers
Last Tuesday a group gathered in St. Patrick Parish Office to discuss the readings and prayers of the faithful for Weekend 18th Sunday of the Year. We will gather next Tuesday Aug 20, 2013 at 19.00hrs (7.00pm) to discuss the themes prayers and readings of mass next weekend the 21st Sunday in ordinary time. We welcome and encourage all to come along and lend a hand to carry out this important work.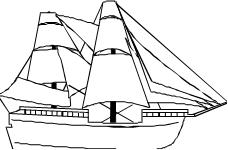 Religious Ceremonies in St. Patrick Church
(For 20th week in ordinary time.)
Sat Aug 17, 7.00 pm Mass.
Sun Aug 18, 10.30 am & 11.30am Mass
Fri Aug 23, 9.30 am Mass
Sat Aug 24, 7.00 pm Vigil Mass
Sun Aug 25, 10.30 am & 11.30am Mass.
Religious Ceremonies in St. Ruan Church
(For 20th week in ordinary time)
Sun Aug 18, 8.30 am Mass
Mon Aug 19, 9.30am Mass
Tues Aug 20, 9.30 am Mass
Wed Aug 21, Vacant
Sun Aug 25, 8.30 am Mass.
Adoration of the Blessed Sacrament
Each week we gather to adore the Blessed Sacrament in:
St. Ruan Church at Kilrane on Mondays 10.00am to 1.00pm
St. Patrick Church at Rosslare Harbour on Wednesdays 10.00am to 1.00pm
Do you wish to spend some time in the presence of Jesus in the Blessed Sacrament?
We urgently need volunteers to ensure that the adoration of the Blessed Sacrament continues. You may volunteer to adore for a quarter of an hour, half an hour or for a full hour. For any information about this glorious task, please contact Timmy O'Connor, Bridie Stafford, or Diarmuid Desmond PP
Disclaimer
The publishing committee have made every effort to ensure the accuracy of the information contained herein, and we publish these items in good faith, but without responsibility for any dispute, damage or injury, which may occur in relation to the information that we have provided.
Every week members of the Parochial Committee type, print, and publish 'The Navigator". If you wish to include any material, such as events in your group, notices of upcoming events or advertisements for the sale of goods or services please send e-mail to navfornews@eircom.net, a note to the Parochial Office, or call 053 9161010 before Thursday evening.