The Navigator
Newsletter for Kilrane and Rosslare Harbour
August 25, 2013
E-mail navfornews@eircom.net or Tel 053 9161010

_____________________________________________
St Helens Bay Golf Club
Competition Results – Men's Open week ending Sunday 18th August 2013. Summary: Men's Open Week 2013 was overshadowed by the sudden death on Sunday 11th August of esteemed friend and hard-working competition secretary Pat (Pye) Furlong RIP. It was poignant that Pat was working on closing the first day's competition when he became unwell. During the week at the prize-giving for the various events Captain Maurice spoke movingly in expressing the feelings of the officers, committee and members in extending our shock and heartfelt sympathy to Bernie, Patricia, Macaela and their relations. As a mark of respect the competition on Wednesday was cancelled and members gathered to attend Pat's removal and funeral. Ar dheis Dé go raibh a anam uasail.
Pat had led the arrangements and preparations for Men's Open week so it was a fitting tribute to him that both the attendance and standard of golf throughout the week was very high. The weather was also favorable and the rain, when it came did not deter members and visitors from enjoying a course presented in excellent condition, which is a great credit to Kevin and the green-keeping team. The Men's Committee greatly appreciates the generous support of the competition sponsors particularly during these challenging commercial times and encourages members to support our sponsors' businesses whenever possible. We are also grateful to all the staff at St. Helen's Bay GC for the warm welcome and courteous hospitality members, guests and visitors received during the week. Finally special thanks to the Captain and Men's committee, who in the most difficult circumstances delivered an exceptional Open Week. Results:
1.Sun 18th August 2013 – Open Singles Stableford – Blue Tees – CSS: 72 (36 points) 1st Sean Roche (20) 41 points 2nd John Kelly (11) 40 Gross Sean Prendergast (6) 33 3rd Tommy Boyce (19) 38 Nearest the Pin 7th hole David Bradley 9 feet 10 inches Nearest the Pin 11th hole Mark Byrne 44 inches Longest Drive 16th hole Pat Murphy Jnr Ladies 9 hole strokes: 1st Joanne Hare (16) 34 nett 2nd Rionach Donlon (17) 36.5 count-back Today was the final day of Men's Open week 2013. The competition was generously sponsored by Kiely's Centra Killinick. A total of 98 players including visitors from 14 different golf clubs played in pleasant weather conditions. Well done to all who played and particularly to the winners on returning such good scores.
2. Sat 17th July 2013 – Open Fourball Stableford (¾ Handicap) – Blue Tees 1st Des Prendergast & A J Noonan 43 points 2nd Danny Kenny & Anthony Corish 42 count-back 3rd Peter Smith & David Smith 42 Nearest the Pin 18th hole Brad Cohn 12 feet Longest Drive 15th hole Albert Fitzgerald Ladies 9 hole strokes: 1st Susan Evans 35 nett 2nd Paula O'Leary 38.5 nett count back 114 players (57 teams) including visitors from 24 golf clubs played in today's four-ball competition generously sponsored by John Codd Decorators. The turnout and scoring were exceptional given the poor weather conditions most players had to endure. The late starters enjoyed the best of the day as the rain stopped and the strong wind died down (which assisted players in actually reaching the 18th!). Congratulations to the winners who celebrated in traditional style and thanks again to John Codd for the lovely array of prizes.
3. Friday 16th August 2013 – Open Singles Stableford – White Tees – CSS: 72 (36 points) 1st John Holt (3) 43 points count-back 2nd Joe Delaney (6) 43 Gross Gerry Carney (5) Beech Park 36 3rd Des Ferguson (19) 42 Front Nine Padraig Bail (18) 24 Back Nine Eoin McCarty (7) 21 Nearest the Pin 7th hole Niall Ellard 11 feet 8 inches Nearest the Pin 11th hole Maurice Cooper 58 inches Longest Drive 16th hole James Morrissey Ladies 9 hole strokes: 1st Eileen Brosnan 34.5 nett Junior Boy Rory O'Brien (9) 40 Today was a pet of a day for golf. The sun shone however the gusting westerly breeze kept temperatures to a manageable level for the 140 competitors from 25 different golf clubs. The competition for the lovely prizes sponsored by Samsung / Joyce's Electrical and presented by Kevin Maguire of Samsung was intense and the count-back rule was needed to decide the winner. Well done John Holt who is achieved his target for 2013 and is now playing off 2.
4. Thursday 15th August 2013 – Open Singles Stableford – White Tees – CSS: 72 (36 points) 1st John Newport (26) 42 points 2nd Andy Darling (12) 40 Gross Niall Ellard (7) 32 3rd Fran Anderson (14) 39 Nearest the Pin 7th hole Jack Cullen 3.3 metres Nearest the Pin 11th hole Colm Fitzgerald 148 inches Longest Drive 16th hole Mat O?Sullivan Junior Boy Conor Mockler (27) 38. The wet weather conditions did not deter 98 hardy players including visitors from 21 golf clubs for today's competition kindly sponsored by Seamus Fox, Global Life. The winning scores were not dampened however – well done to John and Andy on delivering outstanding scores in the conditions. The course is playing in lovely condition so thanks again to Kevin and the green-keeping squad.
5. Tuesday 13th August 2013 – Open Singles Stableford – White Tees –CSS: 72 (36 points) 1st Gerry Carney (5) Deerpark 42 points 2nd Killian O'Gorman 41 Gross James Morrissey (4) 32 3rd David Heeney (26) 40 Front 9 William Fortune 22 Back 9 Brian Cawley 21 Nearest the Pin 7th hole Eamonn Philips 7 feet 1 inch Nearest the Pin 11th hole Brian Cawley 23.9 cm Longest Drive16th hole Richie Furlong Ladies 9 hole competition: 1st Mona McCormack 33.5 strokes 2nd Angie Sheehan 34 count-back Junior Boy Mark Dignam (23) 41pts 126 players including visitors from 24 golf clubs enjoyed a lovely day for golf in today's competition generously sponsored by Cooney's Home Bakery. Thanks to Mervyn Cooney for the lovely prizes and well done to Gerry Carney on his excellent winning score and his engaging acceptance speech.
6. Monday 12th August 2013 – Open Fourball (any combination) Stableford 1st Gerardine Smith & David Smith 53 points count-back 2nd Donal O'Keeffe & Robert Becker 53 3rd Danny Kenny & Daragh Kenny 5 Today's competition was sponsored by SORD Data Systems and attracted an entry of 126 players (61 teams), including visitors from 24 different golf clubs. Weather and course conditions were ideal as illustrated by the hot scoring. Congratulations to all the winners and thanks to John O'Keeffe for the generous sponsorship.
7. Sunday 11th August 2013 – Open Singles Stableford – Blue Tees – CSS: 72 (36 points) 1st Richie Furlong (8) 39 points 2nd Sean Moore (11) 38 count-back Gross John Holt (3) 33 3rd Con Pierce (26) 38 Front Nine Mark Doyle (10) 22 Back Nine Paul Monks (25) 20 Nearest the Pin 7th hole Ronan Keegan 122 cm Nearest the Pin 11th hole Stan Parkinson 6 feet 8 inches Longest Drive 16th hole Richie Furlong Ladies 9 Hole strokes: 1st Susan Stewart 34 nett Junior Boy Sam Small 36 Today's competition was overshadowed by the sudden death of competition secretary Pat Furlong RIP, and consequently the prize-giving was postponed to Sunday 18th August. At the prize-giving Captain Maurice paid tribute to Pat's service to the club. His remarks were echoed by Tim Quinlivan who represented the competition sponsors Sheil Kinnear. A total of 138 players including visitors from 27 golf clubs played in the competition. Congratulations to all the winners and thanks to Sheil Kinnear for their continued generous support.
8. Upcoming Fixtures (August): Weds 21st Aug Open Seniors Singles Stableford – Gents & Ladies (Ages 50+ and 65+) Thurs 22nd Aug Presidents' Prize to the Juniors (Boys & Girls) & Junior Singles (Boys & Girls under 12) Sat 24th Aug Singles Stableford (Gents & Ladies) Sun 25th Aug Monthly Medal (Gents & Ladies) Weds 28th Aug Open Singles (Gents & Ladies) Fri 30th Aug Evening 9 Hole Social Golf (Open ) at 5.00pm Sat 31st Aug Singles Stableford (Gents & Ladies) Sun 1st Sept Captain's Prize to the Ladies & Lady Captain's Prize to the Men. Submitted by Alan Howard, Men's Committee PRO – 087 257 6454
Sponsored Cycle – Mizzen Head to Rosslare Harbour.
A big thank you to all who sponsored the cyclists who took part in the marathon cycle from Mizen Head, in Cork, to Rosslare Harbour, on Sunday last. The cycle was organised by Niall McDonnell and the funds raised were for Rosslare Harbour Lifeboat and St. Mary's GAA club. Thanks to Declan Roche, Jimmy Ferguson and Dave Kinsella for providing transport. The event would not have been such a great success without their support. Also, thanks to Aldi Wexford and to Hotel Rosslare for organising a great welcome on the finishing line.
Charity Golf Day
A Charity Golf Day & Coffee morning in aid of Bob/Leo Children's Home will be held in St. Helens Bay Golf Club, Kilrane on Wednesday August 28th 2013 in aid of Bob/Leo Children's Home, and organisers are calling for public support to ensure this fundraiser is a huge success. This event has been set up to raise vital funds to support the children educational residential centre in Kenya founded by Fr. Leo Staples a Kiltegan missionary priest from Wexford. He has been in Kenya for the past 61 years. At present he is home on holidays & will attend the Golf Day on Aug 28th
Fr. Leo established the centre for these children who otherwise would not receive an education. All monies raised will go directly to the project. Entry on the day for Ladies & Gents is €30 per person or if you would like to support this worthy cause please telephone Jim Staples (087) 8335899 To book a tee-time, please call the Pro Shop on 053 91 33234. To ensure that the vital work done by the centre will continue it relies heavily on public donations.
Fishing Competition
Rosslare Hbr/Kilrane Sea Angling Club will hold a fishing competition on Saturday 31.8.13 starting at 9.00am. There will be prizes for Adults and Under 16 s. Both boys and girls are welcome. There will be a barbeque afterwards at 4 pm when all boats return and everyone is welcome to come along. It is hoped to create a family affair so everyone is welcome whether participating or not. We will have a small crab fishing competition around 3pm for the little ones so bring them along and enjoy. Prizes for kids will be presented in the lagoon around 5.30pm and adult prizes will be presented at the Railway Social Club at 9.30pm.The sponsors for this competition are the Railway Social Club and DR Logistics and Warehousing Kilrane. A big thank you to Declan Naessens and all the staff at the Club and also to Bernie Roche of DR Logistics. There will be a sheet put in the Railway Social Club to put down names of participants next week and you can pay then or on the day. Adults E10.00, Under 16s Free. Barbeque is free to all. Looking forward to seeing you all there and to a nice day.
Fun Raiser in aid of the (Spina BifidaHydrocephalus Ireland)
Wexford Branch. Abbey Par 3 Golf Course, Fethard on Sea. Sunday 25th August 2013, 11am to 4 pm 18 Hole Golf course, Crazy Golf, Bouncy Castle, Face Painting, Special Guest Mickey & Mini Mouse, "Family Fun Day" For further details contact 0871166335
Scripture/Prayer Reflection
In St Patrick's Parish Office next Tuesday 27th August at 7 pm for a time of prayerful reflection on God's Holy Word. We welcome and encourage all to come along.
Kilrane/Rosslare Harbour ARA
We continue to remember our ARA members who are currently ill.
Invitation to Men's Breakfast
Gentlemen members are invited to meet with Jim Dinan, (Chairperson), for breakfast next Wednesday 28th August at 10.30 am in the Harbour View Hotel. Cost €5.
This week's diary:
Harbour Drifter's Walkabout – Monday & Thursday from 11 am to 12 noon. Meet in the car park. Whist – Tuesday from 2.30 to 4.30 pm in the Railway Social Club .
Knitwits – Friday from 10. 30 to 12. 30 in the Harbour View Hotel. Scrabble – from 2.30 to 4.30 pm in the Railway Social Club
St Paul's AC
Our track and field season came to a close last week as four of our athletes travelled to the National League Final in Tullamore. The Wexford Women won the Division 1 title and two of our athletes were part of this winning team. Denise Wickham (captain) ran a great 4th leg of the 4×100 to finish the race in 1st place. She also finished 4th in the 200m and 5th in the 100m earning plenty of points for the team. Emma Owens threw well throughout the day starting off with a 4th place finish in the shot and later on winning the discus, earning top points. The women's team now receive promotion to the premier division next year. In the Wexford Men, Shane Connick continued to compete for the team in its first year in the league. After successfully qualifying to the final in joint 8th place, the team faced competition from 9 other teams. Shane ran the 800m, knocking 3 seconds of his PB. He also competed well in the javelin, and ran a great last leg of the 4×400 relay. Although the team finished 9th overall, they will have gained valuable experience for next year's competition which will no doubt have Shane contributing plenty of points once again.
Kieran Murphy guested for Menapians in the hammer finishing third, gaining 6 points for his efforts towards the team's eventual 6th place finish. Well done to all four athletes involved in the league. The St. Pauls 5 mile Road race sponsored by Roche Logistics Group is now less than 2 weeks away. Starting at 5 pm on the 7th September, anyone wishing to run or walk the race is urged to enter online at runireland.comat a reduced entry fee. See the St Pauls AC Facebook page for more details. On behalf of the St.Marys Coiste na nOg I would like to thank Larry Byrne of St. Helen Golf Club for his kind sponsorship of €750 towards the underage of the club, we would like to also congratulate St.Helen on their recent 20th Anniversary and wish them well for the next 20 years, Regards Roy Ryan Coiste na nOg Chairman. Well done to all who took part in the sponsord cycle from mizen head to rosslare harbour over two days in aid of the lifeboat and St Marys GAA Lotto Jackpot €19,100 Last week's No's5-12-14-28. Bonus 34.No Winner.Match 3 Winners.Margaret Murphy.Next Draw Monday 26th August. Richard Gleeson 087-1369830
St. Marys Camogie
Well done to our u6 team and u8 team who travelled to Rathangan on Monday evening last to play St Anne's. We fielded two u6 teams and an u8 team on the evening and came away with 3 wins from 3. Well done to all players and thanks to all the parents who came to support. We look forward to hosting St Anne's in Tagoat on Monday evening next 26th August at 6:45pm – so if you are free on the evening why not pop up to the complex and support our emerging Camogie stars! We done to our u 10 team who played in their mini final on 17th Aug in Marshalstown – St Marys v Kilrush. It was a great match where both sides have great chances to score. With only 3 minutes from the end kilrush got a goal. We done to the Mary's girls who done our club proud. Our under 16 amalgamated team called (South gaels )have had 3 wins in a row, keep up the good work girls. The u 14 amalgamated (Kilmore/Rosslare)team are in the championship semi final on Mon 26th v Blackwater , best of luck girls. Our U12 team mini final will be help on Sat 31st August. Time and venue to be decided. They would be very grateful of your support. The club sock is now in stock €5 and Hoody's are available €25. The shop will be open on Monday Evening from 7:30 to 8:00pm. Hurls €10 and Helmets €50 are also available to buy. Well done to all who took part in the Mizen Head to Rosslare Harbour Cycle last weekend in Aid of St Marys Rosslare and The Rosslare Harbour Lifeboat. Great Achievement by all!
Parish Weekly Envelope
The parish priest offers sincere thanks to all those who contributed to the Parish Fund in the weekly envelope collection for week 33: they donated a total of €220.00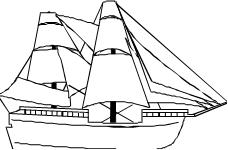 Religious Ceremonies in St. Patrick Church
(For 21st week in ordinary time.)
Sat Aug 24, 7.00 pm Mass.
Sun Aug 25, 10.30 am & 11.30am Mass
Fri Aug 30, 9.30 am Mass
Sat Aug 31, 7.00 pm Vigil Mass
Sun Sep 01, 10.30 am & 11.30am Mass.
Religious Ceremonies in St. Ruan Church
(For 21st week in ordinary time)
Sun Aug 25, 8.30 am Mass
Mon Aug 26, 9.30am Mass
Tues Aug 27, 9.30 am Mass
Wed Aug 28, Vacant
Sun Sep 01, 8.30 am Mass.
Adoration of the Blessed Sacrament
Each week we gather to adore the Blessed Sacrament in:
St. Ruan Church at Kilrane on Mondays 10.00am to 1.00pm
St. Patrick Church at Rosslare Harbour on Wednesdays 10.00am to 1.00pm
Do you wish to spend some time in the presence of Jesus in the Blessed Sacrament?
We urgently need volunteers to ensure that the adoration of the Blessed Sacrament continues. You may volunteer to adore for a quarter of an hour, half an hour or for a full hour. For any information about this glorious task, please contact Timmy O'Connor, Bridie Stafford, or Diarmuid Desmond PP
Disclaimer
The publishing committee have made every effort to ensure the accuracy of the information contained herein, and we publish these items in good faith, but without responsibility for any dispute, damage or injury, which may occur in relation to the information that we have provided.
Every week members of the Parochial Committee type, print, and publish 'The Navigator". If you wish to include any material, such as events in your group, notices of upcoming events or advertisements for the sale of goods or services please send e-mail to navfornews@eircom.net, a note to the Parochial Office, or call 053 9161010 before Thursday evening.