The Navigator
Newsletter for Kilrane and Rosslare Harbour
August 4, 2013
E-mail navfornews@eircom.net or Tel 053 9161010

_____________________________________________
St Helens Bay Golf Club
– Mens Competition Results – week ending Sunday 28th July 2013 1. Sun 28th July 2013 – Two Person Team (any combination) Rumble – Stableford
1st Mark Dignam (24) & Jack O'Sullivan (28) 65 points 2nd Kevin Masterson (8) & Harry Masterson (21) 56 3rd Ben Maddock (15) & Aaron Maddock (19) 54
4th Paul Kavanagh (24) & Declan MacHugh (6) 53 count-back. A total of 120 players (60 teams) participated today in this fun competition. One score counted on each hole with both scores counting on the four par three holes. The winning score was simply outstanding – well done Mark and Jack and everyone who enjoyed another lovely summers day on the links.
2. Sat 27th July 2013 – Captain's Charity – Singles Stableford – White Tees – CSS 71 1st Vincent Murphy (22) 47 points 2nd Cian Lynch (18) 44 count-back 3rd Ben Maddock (18) 44
Gross John Holt (3) 32 Nearly 100 players turned out today to support the Captain's (Maurice Cooper) Charity fundraising day for the Wexford General Diabetes Centre. The scoring was again outstanding as most players have adapted their games to the links like course conditions. Well done Vincent who has been showing good form in recent weeks and who will now have to learn how to play off his much reduced handicap (in time for Open week!!). On behalf of Captain Maurice many thanks to everyone – tee sponsors and players for so generously supporting this very deserving local Charity. The final sum raised will be confirmed in due course.
3. Weds 24th July 2013 – Open Singles – Stableford – White Tees – CSS 72
1st Harry Masterson (24) 43 points
2nd Ronan Cowhey (11) 42
3rd Paul Conlon (11) 41
Gross Joe Delaney (6) 36
A field of 49 players enjoyed a lovely day for golf. Congratulations to the winners on returning excellent scores with a single point separating 1st, 2nd & 3rd.
4. Upcoming Fixtures Weds 31st July Ladies Open Singles & Open Seniors Singles Stableford (Ages 50+ and 65+) Fri 2nd August Concern Fundraising Day – Open Singles Gents & Ladies Sat 3rd August Open High Handicappers (Gents18+ Ladies28+) Sun 4th August Bank Holiday Open Singles (Gents & Ladies) Mon 5th August Bank Holiday Open 4 Person Scramble Tues 6th August to Sat 10th August Ladies Open Week Competitions (Gents 9 Hole Strokes competition each day commencing at 5.30pm) – Book online at www.sthelensbay.ie or contact the Club Office at Tel: 053 91 33234 (Contd over)
Sun 11th August to Sun 18th Aug Gents
Open Week (Ladies 9 Hole Strokes competition each day commencing at 5.30pm) –Book online at www.sthelensbay.ie or contact the Club Office at Tel: 053 91 33234 Weds 21st Aug Open Seniors Singles Stableford (Ages 50+ and 65+) Thurs 22nd Aug Presidents' Prize to the Juniors (Boys & Girls) & Junior Singles (Boys & Girls under 12) Sat 24th Aug Singles Stableford (Gents & Ladies) Sun 25th Aug Monthly Medal (Gents & Ladies)
Weds 28th Aug Open Singles (Gents & Ladies) Fri 30th Aug Evening 9 Hole Social Golf (Open ) at 5.00pm Sat 31st Aug Singles Stableford (Gents & Ladies) Sun 1st Sept Captain's Prize to the Ladies & Lady Captain's Prize to the Men
24/07/13 Open Singles Stableford, 1st Deirdre Somers (31) 39pts, 2nd Angela Walsh (21) 39pts, 3rd Claire Lemass (33) 37pts. A great gathering of ladies played in todays competition and Deirdre won out with a great score of 39pts. Closely followed was Angela with a score of 38pts and Claire with 37pts. This was a closely run competition and the score was high. Well done to the Intermediate team who brought St Helen's to the final today, well done ladies and very good luck in the final to be played in Athy. Don't forget the Captain's charity day on Saturday 27th, play well and enjoy the golf. 27/07/13 Lady Captains Charity Day, Singles Stableford,1st Emer Farrell 48pts, 2nd Yvonne Lynch 45pts, 3rd Dolores Hodgins 42pts. Well done today to Emer who came in with a huge score of 48pts , the conditions were excellent which showed in the fantastic scores returned. 48 women played today which was amazing as Lady Peigi's charity today was the RNLI as you all would agree a most deserving charity. Many thanks to all who played and congratulations to the winners, keep up the good golf ladies!
Car Boot Sale
A Car Boot Sale will be held in the field beside the primary school in Rosslare Strand on Sun 11th Aug. Admission €2, Cars €10 and Vans €20. Gate will open at 8am. Sales from 8.30am – 2pm. For more information contact Lisa or Paula on 053 9132770. Proceeds going to Lollitots Community Childcare.
K/RH Harbour ARA
ARA Coffee Morning
All members are invited to a coffee morning on Wednesday 14th August at 10. 30 am in the Harbour View Hotel
ARA Holiday to Westport, Mayo.
Six days and five nights, from the 8th to the 13th September 2013. Price €395 (plus single supplement as applicable).
Total amount will be payable at the coffee Morning. For further details please contact Jim on Tel: 9133291 or Mairead on Tel.9133702.
This week's diary:
Monday – Harbour Drifter's Walkabout from 11 am to 12 noon. Meet in the car park. Tuesday – Whist from 2.30 to 4.30 pm in the Railway Social Club
Thursday – Harbour Drifters Walkabout from 11 am to 12 noon. Meet in the car park. Friday am – Knitwits from 10. 30 to 12.30 in the Harbour View Hotel
Friday pm – Scrabble from 2. 30 to 4. 30 in the Railway Social Club
We continue to remember our ARA members who are currently ill.
Parish Weekly Envelope
The parish priest offers sincere thanks to all those who contributed to the Parish Fund in the weekly envelope collection for week 30. They donated a total of €289.90
St. Paul's AC
Well done to Emma Owens who was our sole athlete in the National Senior Track and Field Championships in Santry, where she finished 7th in the Discus. Emma will now focus on securing top points for the Wexford Women's National League team in 2 weeks time.
At the recent County Senior T&F championships, we had 7 athletes compete in multiple disciplines. Denise Wickham was in fine form winning both 100m and 200m races as well as picking up a silver medal in the High Jump. Shane Connick ran a great 800m to finish 2nd. He also finished 3rd in the shot Put, where fellow club mate Kieran Murphy also competed, earning a silver medal. Jaro Sumec and David O'Neill also took to the track, running well in the 1500m and 3000m respectively. Paul Connick ran in the 100m, narrowly missing a medal finishing 4th. Peter Connick ran well in the 400m although saved his energy for the highly anticipated relays. On the first night of the championships the 4×100 team of Shane, Kieran, Peter and Jaro unluckily missed out on 3rd place, just beaten at the line. Directly after, the 4×400 team of Shane, Peter, David and Jaro ran gallantly to earn themselves a bronze medal. After a week of hard training, strategy talks, run offs and a reshuffle of the teams, on the second night of championships the 4×100 team (Shane Kieran, David and Paul) pulled off a fantastic performance to finish 3rd. The 4×400 team (Peter, Shane, Kieran and David) although ran well, finished outside the top 3. Well done to all!
Visitors Welcome @ St. Helen's Bay Golf Resort
Why not try our wonderful food options from the Bar or Dinner Menus
Contact us for details of our Entertainment Programme during our Family Festival in August 1st to August 5th. Produce & Craft Fair on Sunday 4th /Monday 5th . We have Summer Camps for all ages, girls and boys, in our Activity Centre. Contact 086 2537539 or 9133234/9162938
Watch this space for details of our latest Activity "FOOTGOLF"
Sponsored Cycle – Mizen Head to Rosslare Harbour.
Niall McDonnell is planning to cycle from Mizen Head, Co. Cork to Rosslare Harbour, over the weekend of 17th/18th August. The distance is approximately 200 miles. It is planned to stop around halfway on the Saturday night, and complete the journey on Sunday 18th August. Niall is looking for company on his cycle and he hopes to raise money for the Rosslare Harbour Lifeboat and St. Mary's GAA Club. If you would like to join Niall in this cycle, or you would like to sponsor him, please get in touch with any of the people listed below. If you want to cycle the whole route, transport will be available for you and your bike, to Mizen Head. Alternatively, you can arrange to meet Niall on the Sunday to complete the cycle into Rosslare Harbour.
Niall McDonnell : mobile 0872672108
Leo Coy RNLI Fundraising : mobile 0863103417
Annual Patron ceremonies in St. Aidan Cemetery, Kilrane
The annual Patron Prayers will commence in St. Aidan Cemetery at 3.00pm today Sunday August 4, 2013.
Mass readings and prayers
Last Tuesday a group of Catholics gathered in St. Patrick Parish Office to discuss the readings and prayers of the faithful for Weekend 18th Sunday of the Year. We will gather next Tuesday Aug 6, 2013 at 19.00hrs (7.00pm) to discuss the themes prayers and readings of mass next weekend the 19th Sunday in ordinary time. We welcome and encourage all to come along and lend a hand to carry out this important work.
Work on St. Patrick church
On Monday last the engineers inspected the base of the cross from underneath and are now finalizing the plans for the safe removal of this very large structure.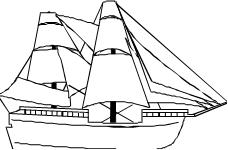 Religious Ceremonies in St. Patrick Church
(For 18th week in ordinary time.)
Sat Aug 3, 7.00 pm Mass.
Sun Aug 4, 10.30 am & 11.30 am Mass
Fri Aug 9, 9.30 am Mass
Sat Aug 10, 7.00 pm Vigil Mass
Sun Aug 11, 10.30 am & 11.30 am Mass.
Religious Ceremonies in St. Ruan Church
(For 18th week in ordinary time)
Sun Aug 4, 8.30 am Mass
Mon Aug 5, vacant
Tues Aug 6, 9.30 am Mass
Wed Aug 7, 9.30 am Mass
Sun Aug 11, 8.30 am Mass.
Adoration of the Blessed Sacrament
Each week we gather to adore the Blessed Sacrament in:
St. Ruan Church at Kilrane on Mondays 10.00am to 1.00pm
St. Patrick Church at Rosslare Harbour on Wednesdays 10.00am to 1.00pm
Do you wish to spend some time in the presence of Jesus in the Blessed Sacrament?
We urgently need volunteers to ensure that the adoration of the Blessed Sacrament continues. You may volunteer to adore for a quarter of an hour, half an hour or for a full hour. For any information about this glorious task, please contact Timmy O'Connor, Bridie Stafford, or Diarmuid Desmond PP
Disclaimer
The publishing committee have made every effort to ensure the accuracy of the information contained herein, and we publish these items in good faith, but without responsibility for any dispute, damage or injury, which may occur in relation to the information that we have provided.
Every week members of the Parochial Committee type, print, and publish 'The Navigator". If you wish to include any material, such as events in your group, notices of upcoming events or advertisements for the sale of goods or services please send e-mail to navfornews@eircom.net, a note to the Parochial Office, or call 053 9161010 before Thursday evening.