The Navigator
Newsletter for Kilrane and Rosslare Harbour
July 14, 2013
E-mail navfornews@eircom.net or Tel 053 9161010

_____________________________________________
St. Marys Camogie Club
U-14 Roinn 2 League Final Thursday 18th July at 7.30pm – Kilmore/Rosslare v Marshalstown. Venue: Monageer/Boolavogue GAA grounds. Best of luck girls!
St. Helen's Bay GC
Mens Competitions
St
Helen's Bay GC Mens Competitions w/e Sun 7th July 2013
1. Sunday 7th July – Monthly Medal – Blue Tees – Strokes – CSS 72
 Winner John Sinnott (12) 70 nett
 Class 1 James Morrissey (3) 71
 Class 2 Jim Murphy (14) 71
 Class 3 Micheal Grant (20) 71
  82 players competed for the July monthly medal in near perfect weather conditions. John's winning score of 70 nett was one shot better than the chasing pack which again proves the value of every single stroke. Well done to the winners and everyone who played.
2. Wednesday 3rd July – Open Singles Stableford – White Tees – CSS 72
 1st Kieran Doolan (27) 40 points
 2nd Pat O'Conner (6) 38 countback
 3rd John Holt (3) 38
 There was great scoring and a good turnout of thirty two players for today's mid week competition. Well
done Kieran on your excellent performance.
3. Upcoming Fixtures & Events – July 2013
Wednesday 10th July – Open Singles – Gents & Ladies
Friday 12th July Open Wine Competition all day / Evening 9 Hole Open Competition 5.00pm
Sat 13th July Lady Captains (Peigi O'Rourke) Prize Day & Dinner
Sunday 14th July Singles Stableford – Gents & Ladies
Wednesday 17th July – Open Seniors (Over 50) Singles Stableford – Gents & Ladies
Friday 19th July Open Wine Competition all day / Evening 9 Hole Open Competition 5.00pm
Sat 20th July Singles Stableford – Gents & Ladies
Sunday 21st July Captain (Maurice Cooper) Prize Day
Wednesday 24th July – Open Singles – Gents & Ladies
Friday 26th July Open Wine Competition all day / Evening 9 Hole Open Competition 5.00pm
Sat 27th July Captains Charity – Singles Stableford – Gents & Ladies / Captains Prize Dinner
Sunday 28th July Captain's Prize to the Ladies & Lady Captain's Prize to the Men
Submitted by: Alan Howard, Men's Committee PRO 087 257 6454
Womens Competitions
07/07/13 July Medal 1st Jo Devitt (23) 67strokes nett, 2nd Jean O'Kennedy (21) 68 strokes nett, 3rd Aine O'Connell (12) 71strokes nett. It was a superb day for golf most of the time. However the bright sunshine was interrupted by a rolling mist for short intervals. The run on the ball was amazing and the scores reflected todays wonderful conditions. Well done to Jo, Jean and Aine seperated by 4 shots after playing wonderful golf. Ladies, don't forget to have your three cards in for Lady Captain's Day next Saturday. Booking for Lady Captain's Dinner can be made in the bar.
03/07/13 Open Single Stableford 1st Ena Bernie (20) 35pts, 2nd Susan Stewart (20) 33pts countback, 3rd Jo Devitt (23) 33pts. Today Ena one of our long standing members who plays now from Charlesland won todays competition with a great score of 36pts followed closely on her heels by Susan and Bernie. Well done ladies on your great scores and we hope to see you showing in the winners enclosure again soon. Ladies, don't forget your Lady Captain Peigi's day on Saturday 13th July and please make sure you all have your three cards in as we do not want any disappointments on the day and uppermost enjoy your golf. Keep checking the website for upcoming fixtures as we would not like anyone to miss out on anything that they would like to play in.
Kilrane/Rosslare Harbour Active Retirement Group
We wish ARA members who are ill at present God's healing love.
The trip to the Hook and Kennedy Park on 10th July.
All 35 members who went had a most enjoyable day out. The visit to the Hook, and the history and tours around The Kennedy Homestead & Park were very informative and interesting and the day concluded with a very nice meal at the Horse & Hound. Our thanks to Lynn and Mavis for organising such a great event.
Knitwit News
On Sunday 7th July a group of ladies from Knitting Jazz travelled over from Fishguard and Goodwick in Wales accompanied by two cameramen from the BBC to meet up with our Knitwits group.
The gathering took place in the Harbour View Hotel where everyone enjoyed a few glasses of wine, compliments of Mr & Mrs Chang, and had some interesting stories to exchange about the knitting groups. Unfortunately, as we had such short notice about this event and the group were returning on the 9 pm ferry, we didn't have a lot of time together. However, they do intend to return again and plan to stay longer on their next visit.
The programme will be shown on BBC Wales sometime in November.
Lizzie and the group wish to thank everyone for the warm welcome they received and have invited us over for a visit.
Once again thanks to the management and staff in the Harbour View Hotel for their hospitality.
ARA Holiday in September
Anyone interested in joing this holiday group please see our chairperson, Jim Dinan, who will provide full details of what is available to us.
Jim will be at the Village Fete in the Memorial Park on Sunday from 2.30 to 5.30 and also in the Harbour View Hotel next Tuesday, 16th July, from 10. 30 to 11.30 am. A deposit of €50 will be required to book your holiday.
Cherbourg Mini Cruise in September
For further details please contact Lynn, Tel. 9102513 or Mavis, Tel. 0868570406
This week's diary:
Monday – Harbour Drifter's Walkabout from 11 am to 12 noon. Meet in the car park.
Tuesday – Whist from 2. 30 to 4. 30 pm in the Railway Social Club.
Thursday – Harbour Drifter's Walkabout from 11 am to 12 noon. Meet in the car park.
Friday am – Knitwits from 10.30 to 12. 30 in the Harbour View Hotel.
Friday pm – Scrabble from 2.30 to 4. 30 pm in the Railway Social Club.
We hope to see many of you at the Village Fete on Sunday.
Annual Patron
The annual patron/blessing of graves will take place on Sunday 4th August at 3pm in St.Aidans cemetery, Kilrane.
KRH Tops Group
Playscheme 2013 DATE Monday 15th July to Friday 20th July 2013 VENUE St. Mary's GAA Centre, Tagoat TIME 2.oo pm to 5. pm arts, crafts, drama, hip hop dance class, sports skills, outdoor fun activities, mini obstacle course, performance workshops. Includes a snack and a drink. Take home all crafts made. Children aged 4 years to 14 years 55 euro per child with family rates available Booking Necessary, Places Limited. Ring Bernie 087 7051733. Lots of fun and creative activity, whatever the weather, with a performance by the children at the end of the week.
Parish Weekly Envelope
The parish priest offers sincere thanks to all those who contributed to the Parish Fund in the weekly envelope collection for weeks 26 and 27. They donated a total of €210.00
 The Cedars Hotel
Dancing to the sounds of Tommy Carroll in Cedars Hotel Rosslare Strand on Thurs 11th July and every Thurs night for the months of July and August. Doors open at 8.30pm. Dancing from 9pm – 12am. Admission €7.
Car Boot Sale
A Car Boot Sale will be held on Sunday July 14th in the field beside the primary school in Rosslare Strand (beside Rosslare Golf Club). Admission €2, Cars €10 and Vans €20. Gates open @ 8am. Sales from 8.30am – 2pm. Proceeds going to Lollitots Community Childcare Rosslare Strand. For more information contact Lisa or Paula on 053 9132770.
Kilrane/Rosslare Harbour Community Week
Time Table of Events
Friday 12th July 6.30pm Opening Parade from St Patrick's Church to Memorial Park
7.15pm. Official launch of Weekend by Mr. Kevin Roche. Variety Concert followed by Kids Disco in Hotel Rosslare
9.00pm Darts for Community Trophy in Kilrane Inn
9.30pm Pool for Community Trophy and other prizes in Culleton's of Kilrane.
Saturday 13th July. 10am Camogie Blitz and GAA Football Blitz at St Marys GAA Centre, Tagoat.
2 till 5pm Arts and Crafts, Hip Hop Dance Workshop, Hurling Skills 7 euro per child all inclusive. Ring Bernie 0877051733 for bookings.
5.30pm St Mary's v Rosslare Rangers Soccer Match for Community Trophy.
9.00pm Live Band Music in Railway Social Club Hall by "LMJ" 5 euro admission. All proceeds to Rosslare Harbour Community Weekend.
Sunday 14th July. 10am to 12.30 Crab Fishing competition. Blessing of The Boats at 12 noon. BBQ on sit by Tuskar Sea Scouts.
2.00 to 6.00pm Village Fair. Bouncy Castle, Gladiator Ring, Hook A Duck, Bottle Stalls, Fun Horse Racing, Home ~Baking, Live Music, Candyfloss etc in Memorial Park
7.00pm Presentation of prizes for Childrens Art Competition and Crab Fishing Competition in Hotel Rosslare .
Exhibitions running in Rosslare Harbour Maritime Enthusiasts Centre, Fishing and Fishing Boats, fro 11am to 5pm.
Exhibition running in Kilrane NS of Childrens Art Exhibition and Wexford Model Railway Exhibition fro 11am to 5pm.
And to add to all that the Sun has promised to appear!!!
Mass goers meet.
All mass goers are invited to a meeting in the Parish Office on Tuesday July 16, 2013. The purpose of the meeting is to discuss the themes prayers and readings at mass next weekend, which is the sixteenth Sunday on ordinary time.
Annual Patron ceremonies in St. Aidan Cemetery, Kilrane
As is the custom prayers for the annual Patron of Kilrane/ Rosslare Harbour will commence in St. Aidan Cemetery at 3.00pm on Sunday August 4, 2013. Parishioners are requested to clean and adorn the graves of their relatives and friends in preparation for the ceremony of commemoration.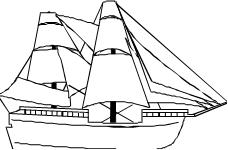 Religious Ceremonies in St. Patrick Church
(For 15th week in ordinary time.)
Sat Jul 13, 7.00 pm Mass.
Sun Jul 14, 10.30 am & 11.30 am Mass
Fri Jul 19, 9.30 am Mass
Sat Jul 20, 7.00 pm Vigil Mass
Sun Jul 21, 10.30 am & 11.30 am Mass.
Religious Ceremonies in St. Ruan Church
(For 15th week in ordinary time)
Sun Jul 14, 8.30 am Mass
Mon Jul 15, 9.30 am Mass
Tues Jul 16, 9.30 am Mass
Wed Jul 17, 9.30 am Mass
Sun Jul 21, 8.30 am Mass.
Adoration of the Blessed Sacrament
Each week we gather to adore the Blessed Sacrament in:
St. Ruan Church at Kilrane – Mondays 10.00am to 1.00pm
St. Patrick Church at Rosslare Harbour – Wednesdays 10.00am to 1.00pm
Do you wish to spend some time in the presence of Jesus in the Blessed Sacrament?
We urgently need volunteers to ensure that the adoration of the Blessed Sacrament continues. You could volunteer to adore for a quarter of an hour, half an hour or for a full hour. For any information about this glorious task please contact Timmy O'Connor, Bridie Stafford, or Diarmuid Desmond PP.
Disclaimer
Disclaimer: The publisher has made every effort to ensure the accuracy of the information contained herein, and we publish these items in good faith, but without responsibility for any dispute, damage or injury, which may occur in relation to the information that we have provided.
Members of the Parochial Committee types, print, and publish 'The Navigator, every week. If you wish to include any material, such as events in your group, notices of upcoming events or advertisements for the sale of goods or services please send e-mail to navfornews@eircom.net, a note to the Parochial Office, or call 053 9133128 before Thursday evening.