The Navigator
Newsletter for Kilrane and Rosslare Harbour
July 21, 2013
E-mail navfornews@eircom.net or Tel 053 9161010

_____________________________________________
St. Marys GAA
Lotto Jackpot €18,600.Last week's No's1-6-17-28,Bonus 39.No Winner We Had 3 Match 3 Winners,Aoife Hayes, Harry Stafford and C.A.Kelly.Next Draw Monday 22nd July.
We had two winners in the last Model County Draw
Sports Saver Voucher value €200 Donal O'Neill Kilran,Cash €200 Miss Iwona Squtron La Marine Kelly's Hotel Rosslare
We would like to thank everybody who bought tickets
Well done to Bernie Mullins and all involved in the Rosslare Harbour Kilrane festival a great weekend was had by all
A big thanks to all who helped out the St Marys Gaa blitz for the Rosslare Harbour Kilrane festival and also who helped out on the Sunday and also who donated bottles
St. Helen's Bay GC
14/07/13 Singles stableford, 1st Fiona Keenan (V) (28)45pts, 2nd Eileen Walsh (36) 40pts, 3rd Bernadette Tully (33) 38pts. On a glorious day in St Helens Bay the scores were high even after a late night for many players celebrating Lady Captain's Day the previous night. Well done to the prize-winners. Congratulations to the Finn Trophy team today on a great win in the quarterfinals match against Bunclody ladies. Well played ladies and good luck in the semi final. Super Team Captain. Lady Vice Captain Janet! There is an Open Seniors Competition on Wednesday 17th July sponsored by Pat and Bernie Furlong. On Friday 19th please come along to the 9 hole golf and social evening meeting at clubhouse at 5pm.
13/07/13 Lady Captains Day (Peigi O'Rourke), 1st Jean O'Kennedy 67 nett, 2nd Ann Byrne 68 nett ,3rd Annette Brady 71 nett, 4th Susan Evans 71 nett, Gross Eileen Brosnan, Bernadette Tully front nine, Nora Kavanagh back nine. It was another amazing day for our Lady Captains Day in St Helens Bay. The atmosphere and golf were fantastic. Thanks so much to our Lady Captain Peigi for the brilliant prizes which were given at dinner in the clubhouse. Well done to a most deserving winner Jean on a fantastic score of 67nett, well done to all our prizewinners who all lost shots today. A special thanks also to our resident photographer Mick Brosnan who took photos of all the ladies on the day. Well done Peigi on a most enjoyable day.
10/07/13 Open Singles, 1st Anna Smith Jnr (24) 41pts, 2nd Rionach Donlon (19) 40pts, 3rd Kathleen Goggin (35) 38pts. Todays weather was a real golfers holiday with some great scoring. Well done Anna on achieving 1st place with a great score of 41pts, followed closely by Rionach with 40pts and Kathleen who bet kelley on the countback for  3rd place with 38pts. Dont forget Lady Captain Peigi's day on Saturday, play well and uppermost enjoy.
Mens Competitions w/e Sun 14th July 2013
1. Wednesday 10th July – Open Singles Stableford – White Tees – CSS 72
1st Donal Gordon (17) 41 points
2nd Nicholas McBride 14) 39
Veteran Seamus McCormack (14) 36
There was a turnout of 37 players for today's Wednesday Open competition. Firm fairways ensured long hitting off the tee however; it was the short game that separated the winners from the field. Well done Donal on returning such a good score.
2. Upcoming Fixtures & Events – July 2013
Wednesday 17th July – Open Seniors (Over 50) Singles Stableford – Gents & Ladies
Friday 19th July Open Wine Competition all day / Evening 9 Hole Open Competition 5.00pm
Sat 20th July Singles Stableford – Gents & Ladies
Sunday 21st July Captain (Maurice Cooper) Prize Day
Wednesday 24th July – Open
Singles – Gents & Ladies
Friday 26th July Open Wine
Competition all day / Evening 9 Hole Open Competition 5.00pm
Sat 27th July Captains Charity – Singles Stableford – Gents & Ladies / Captains Prize Dinner
Sunday 28th July Captain's Prize to the Ladies & Lady
Captain's Prize to the Men
Youth 2000 Summer Festival
The Youth 2000 Summer Festival will take place this year in Cistercian College, Roscrea, Co. Tipperary. For young people aged 16-35, an opportunity not to be missed to experience the Catholic faith and meet many new people. This Festival has been nicknamed "The Holy Oxygen" with over 1000 young people from all corners of Ireland attending last year. The festival is donation only.
Free buses are available from towns throughout Ireland. For more information and to book online see www.your2000.ie or phone 016753690
Dancing in Cedars Hotel
Dancing to the fantastic sounds of Tommy Carroll in Cedars Hotel Rosslare Strand on Thursday 25th July. Doors open at 8.30. Dancing from 9-12. Admission €7. Proceeds going to Lollitots Community Childcare.
Dochas Nasamu Orphanage
Dochas Nasamu Orphanage – in Nairobi, Kenya, which is an Irish run and Irish built Aids orphanage, are holding a used clothing appeal of ladies, gents and children's -clothes, shoes, household linens i.e towels, sheets, blankets, soft toys, handbags etc. (whatever condition – even in need of – recycling – so long as the items are clean). This appeal will take place on Friday 26th July, Until 10.30am, at St. Patrick's Church Grounds, and Kilrane Church car park. For further information, tel Marie on 087 6890995. We thank the parishioners of Kilrane and Rosslare Harbour, for their generous supply of clothing, with our last appeal.
St.Marys Camogie Club
U-14 Final: The Kilmore/Rosslare girls played Marshalstown in the league final last Thursday evening in Monageer but were narrowly defeated on a scoreline of 5-2 to 4-3. It was an excellent game of camogie & the girls should be very proud of themselves. The St.Marys girls who were on the panel are as follows: Ciara Butler, Siadhbh Sheil, Emma Sinnott, Aishling Gouldson, Carla Howlin, Molly Doyle & Keely O'Brien. Nicky & Catherine Sinnott were mentors for the team. Recycling: St.Marys camogie club are holding a clothes recycling month for July. Bring all your unwanted clothes to the clubhouse in Tagoat every Monday between 6 & 7.15pm. All proceeds will go to the camogie club. Further details from committee members.
Kilrane/ Rosslare Harbour ARA
A trip on the River Shannon – Sunday 28th July 13 Price €55, covers coach, river trip and meal. As its such short notice, anyone wishing to go please contact Jim or Mairead on the telephone numbers below at your earliest convenience.
ARA Coffee Morning: All members are invited to a coffee morning on Wednesday 14th August at 10. 30 am in the Harbour View Hotel
ARA Holiday to Westport , Mayo Six days and five nights, from the 8th to the 13th September 2013 Price €395. A deposit of €50 will be required as soon as possible to secure your booking. For further details please contact Jim on Tel: 9133291 or Mairead on Tel.9133702.
This week's diary:
Monday – Harbour Drifter's Walkabout from 11 am to 12 noon. Meet in the car park.
Tuesday – Whist from 2.30 to 4. 30 pm in the Railway Social Club
Thursday – Harbour Drifters Walkabout from 11 am to 12 noon. Meet in the car park.
Friday am – Knitwits from 10. 30 to 12.30 in the Harbour View Hotel
Friday pm – Scrabble from 2. 30 to 4. 30 in the Railway Social Club
We continue to remember our ARA members who are currently ill.
Parish Weekly Envelope
The parish priest offers sincere thanks to all those who contributed to the Parish Fund in the weekly envelope collection for week 28. They donated a total of €259.25
Mass goers meet.
A group of mass goers gathered in St. Patrick Parish Office and discussed the readings and prayers of the faithful for Weekend 16th Sunday of the Year. We will gather next Tuesday July 23, 2013 at 19.00hrs (7.00pm) to discuss the themes prayers and readings of mass next weekend the seventeenth Sunday in ordinary time.
Annual Patron ceremonies in St. Aidan Cemetery, Kilrane
As is the custom prayers for the annual Patron of Kilrane/ Rosslare Harbour will commence in St. Aidan Cemetery at 3.00pm on Sunday August 4, 2013. Parishioners are requested to clean and adorn the graves of their relatives and friends in preparation for the ceremony of commemoration.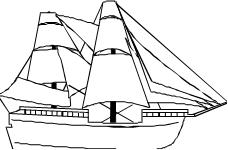 Religious Ceremonies in St. Patrick Church
(For 16th week in ordinary time.)
Sat Jul 20, 7.00 pm Mass.
Sun Jul 21, 10.30 am & 11.30 am Mass
Fri Jul 26, 9.30 am Mass
Sat Jul 27, 7.00 pm Vigil Mass
Sun Jul 28, 10.30 am & 11.30 am Mass.
Religious Ceremonies in St. Ruan Church
(For 15th week in ordinary time)
Sun Jul 21, 8.30 am Mass
Mon Jul 22, 9.30 am Mass
Tues Jul 23, 9.30 am Mass
Wed Jul 24, 9.30 am Mass
Sun Jul 28, 8.30 am Mass.
Adoration of the Blessed Sacrament
Each week we gather to adore the Blessed Sacrament in:
St. Ruan Church at Kilrane – Mondays 10.00am to 1.00pm
St. Patrick Church at Rosslare Harbour – Wednesdays 10.00am to 1.00pm
Do you wish to spend some time in the presence of Jesus in the Blessed Sacrament?
We urgently need volunteers to ensure that the adoration of the Blessed Sacrament continues. You could volunteer to adore for a quarter of an hour, half an hour or for a full hour. For any information about this glorious task please contact Timmy O'Connor, Bridie Stafford, or Diarmuid Desmond PP.
Disclaimer
Disclaimer: The publisher has made every effort to ensure the accuracy of the information contained herein, and we publish these items in good faith, but without responsibility for any dispute, damage or injury, which may occur in relation to the information that we have provided.
Members of the Parochial Committee types, print, and publish 'The Navigator, every week. If you wish to include any material, such as events in your group, notices of upcoming events or advertisements for the sale of goods or services please send e-mail to navfornews@eircom.net, a note to the Parochial Office, or call 053 9133128 before Thursday evening.