The Navigator
Newsletter for Kilrane and Rosslare Harbour
July 28, 2013
E-mail navfornews@eircom.net or Tel 053 9161010

_____________________________________________
"World Youth Day"
18-35 year olds-RTE 1 @ 11.05 am July 28th
1,000,000 young people in Brazil welcomed Pope Francis in Rio for "World Youth Day" on Thursday. Pope Francis will bless the flag for Olympic Games and celebrate mass for World youth to and expected 3,000,000 young people from 183 countries on Sunday. Bishop Brennan and a group of young people will represent our Diocese of Ferns; one of that number from Ferns is a teacher in Kilrane NS, Roisin Wafer. See RTE 1 at 11.05am on 28th July next.
Coffee Morning
Lollitots are holding a Cake Sale & Coffee Morning in the Childcare Centre opposite the Church in Rosslare Strand on Sun 4th Aug from 10am – 1pm. All are welcome.
St. Paul's AC
Firstly a huge thank you to everyone who supported our recent Sponsored Marathon Relay, which was a big success, your continued support is very much appreciated. Our juvenile track and field season came to a close with Tara Connick at the All Irelands in Tullamore last week. Tara competed in the U16 hammer gaining a new PB, but just finished outside the top 8. As an athlete who has only taken up the event, she shows great potential for the future, well done!
This has been a great year for our juvenile athletes, with a huge amount of younger athletes joining the club, notable athletes include Tara Connick, Maeve Hayes and Gergely Pap who all reached All-Ireland level. With many others showing serious potential, we expect this list to be much longer this time next year! Our juvenile athletes are now finished training until late August/early September when cross country training will commence.
A big well done to 4 of our senior athletes who helped their teams qualify for the National League Final next month, these athletes were: Emma Owens and Denise Wickham (Wexford County Women), Shane Connick (Wexford County Men) and Kieran Murphy (Guesting with Menapians men). Preparations are well under way for our 5 mile road race on 7th September, which we are delighted to say, has been sponsored by Rochefreight. Enter online at www.runireland.com, see the St Pauls Athletic Club Facebook page for a link to the entry page. Fun runners and walkers are all welcome to join in with this event!
Parish Weekly Envelope
The parish priest offers sincere thanks to all those who contributed to the Parish Fund in the weekly envelope collection for week 29. They donated a total of €242.10
St. Helen's Bay GC
St Helen's Bay GC Mens Competitions w/e Sun 21st July 2013 1. Sunday 21st July – Captain (Maurice Cooper) Prize – Blue Tees – Stableford – CSS 72 – 18 holes plus 9 hole play-off. Winner John Burke (20) 63 points (48 + 15). Runner-up John O'Keeffe (21) 59 (37 + 22) count-back. Other prize winners will be confirmed by the Committee asap.
The turnout of 121 players for Captain Maurice Coopers Prize competition enjoyed a golf course in presented lovely condition – well done Kevin and the greenkeeping team. The weather was not as sunny as in recent days and there was a gusting wind to contend with. The scoring in the 18 hole qualifying found was excellent and the leading qualifier was John Burke with a fantastic 48 points. The top 20 players and ties played off in a nine hole competition on the back nine on Sunday evening. John Burke retained his lead however the overall runner-up John O'Keffe gave a great challenge by returning 22 points in the nine hole play-off and was the leader in the club house for a long period. This created great tension and excitement for the large group of members who supported the players. The live scoring technology added to the tension. Well done to both Johns and to everyone who played today. Congratulations Captain Maurice and the Gents committee for organising a brilliant Captains Prize Competition. The prize giving dinner is on Sat 27th July – early booking is advised. 2. Wednesday 17th July – Open Seniors (Over 50) – White Tees Stableford – CSS 71. 1st Ken Power 41 points. 2nd Gerry Byrne 40 count-back
The lovely weather attracted a large turnout for this competition, kindly sponsored by Pat and Bernie Furlong. The scoring was a shot a sthe weather and congratulations to our winners.
3. Saturday 20th July – Singles Stableford – White Tees – Stableford – CSS 72
1st Derek Evans 48points.
2nd Patrick Murphy jnr 43.
3rd Jimmy Sadlier (v)41
4. Upcoming Fixtures & Events – July 2013 Wednesday 24th July – Open
Singles – Gents & Ladies Friday 26th July Open Wine Competition all day / Evening 9 Hole Open Competition 5.00pm. Sat 27th July Captains Charity – Singles Stableford – Gents & Ladies / Captains Prize Dinner Sunday 28th July Captain's Prize to the Ladies & Lady
Captain's Prize to the Men
17/07/13, Open Seniors 1st Joy Elliot (26) 42pts, 2nd Angela Sheehan (29) 40pts, 3rd Kathleen Goggin (34) 39pts. The weather was a real golfer friend today and the scores shows this. Well done Joy on a great win in the Seniors Competition today with a great score of 42pts and also to Angela and Kathleen on great scores of 40 and 39pts respectively. Don't forget Paddy Codd's Open Singles sponsorship on Sat 20th. We also have a Seniors on the 31st which is sponsored by GLP this was from the cancelled April competition. Well done to our ladies of the Finn Trophey who beat Bunclody to get into the semi-finals last Sunday, again I say play well and enjoy your golf.
17/07/13, Open Singles, 1st Linda Shine (23) 40pts. Well done Linda on a great score of 40pts in todays open singles competition. Well done also to all the other ladies who played today, play well in the future and enjoy your golf.
Kilrane/Rosslare Harbour Active Retirement Group.
A.R.A. Coffee Morning
All members are invited to a coffee morning on Wednesday 14th August at 10.30 am in the Harbour View Hotel.
A.R.A. Holiday to Westport, Mayo.
Six days and five nights, from 8th to 13th September; Price €395. To secure your booking a deposit of €50 will be required asap. For further details please contact Jim, Tel. 9133291 or Mairead, Tel. 9133702.
This week's diary.
Monday and Thursday: Harbour Drifters Walkabout from 11 am to 12 noon. Meet in the car park. Tuesday: Whist from 2.30 to 4.30 pm in the Railway Social Club. Friday am: Knitwits from 10.30 am to 12.30 in the Harbour View Hotel.
Friday pm: Scrabble from 2.30 to 4.30 in the Railway Social Club.
Our thoughts and prayers are with A.R.A. members who are currently ill.
St Vincent de Paul Summer Collection
St Patrick's conference of St Vincent de Paul would like to express their sincere thanks to all who contributed to the recent St Vincent de Paul collections. Thanks to Fr Desmond and Des & Allen Murphy, Supervalu who facilitated the collections . The generous community support is very much appreciated.
Sponsored Cycle – Mizen Head to Rosslare Harbour.
Niall McDonnell is planning to cycle from Mizen Head, Co. Cork to Rosslare Harbour, over the weekend of 17th/18th August. The distance is approximately 200 miles. It is planned to stop around halfway on the Saturday night, and complete the journey on Sunday 18th August. Niall is looking for company on his cycle and he hopes to raise money for the Rosslare Harbour Lifeboat and St. Mary's GAA Club. If you would like to join Niall in this cycle, or you would like to sponsor him, please get in touch with any of the people listed below. If you want to cycle the whole route, transport will be available for you and your bike, to Mizen Head. Alternatively, you can arrange to meet Niall on the Sunday to complete the cycle into Rosslare Harbour.
Niall McDonnell : mobile 0872672108
Leo Coy RNLI Fundraising : mobile 0863103417
The KRH Tops Group
Community Weekend was a resounding success again this year, and the sunshine just capped it all off.!! KRH Tops Group would like to thank most sincerely all those who helped out in any way with this year's efforts, but in particular thanks must go to Hotel Rosslare, Rochefreight, Mark O'Connor, Mick Delaney, Fr Desmond, and most especially, James Sheil and St Mary's GAA without who's help and commitment the whole event would not have taken place. James worked very hard to liaise with our group and nothing was too much trouble. All the support from various groups and businesses is greatly appreciated and we hope to repeat the successful weekend again in Summer 2014…keep your diary free!! The results of the Raffle were as follows;
1st Prize Supervalu Hamper Aishling Byrne
2nd Prize B&B Voucher Bridgie Boyce
3rd Prize Lunch Voucher Emmet Byrne
4th Prize Cake Sharon Fox
5th Prize Bathroom Set Siobhan Burke
6th Prize Ceramic Set Lorraine Burke
7th Prize Beauty Set Ger Boyce.
Annual Patron ceremonies in St. Aidan Cemetery, Kilrane
The annual Patron Prayers will commence in St. Aidan Cemetery at 3.00pm on Sunday August 4, 2013. Please clean and adorn the graves of your relatives and friends in preparation for the ceremony to remember them with honour and love.
Mass readings and prayers
Last Tuesday a group of Catholics gathered in St. Patrick Parish Office to discuss the readings and prayers of the faithful for Weekend 17th Sunday of the Year. We will gather next Tuesday July 30, 2013 at 19.00hrs (7.00pm) to discuss the themes prayers and readings of mass next weekend the 18th Sunday in ordinary time. We welcome and encourage all to come along and lend a hand to carry out this important work.
Work on St. Patrick church
On Monday July 29, contractors will commence the erection of scaffolding within St. Patrick Church to enable them to inspect the base of the cross from underneath to ensure that they have all the information they need to design a successful plan for the safe removal of this very large construction.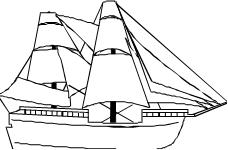 Religious Ceremonies in St. Patrick Church
(For 17th week in ordinary time.)
Sat Jul 27, 7.00 pm Mass.
Sun Jul 28, 10.30 am & 11.30 am Mass
Fri Aug 2, 9.30 am Mass
Sat Aug 3, 7.00 pm Vigil Mass
Sun Aug 4, 10.30 am & 11.30 am Mass.
Religious Ceremonies in St. Ruan Church
(For 17th week in ordinary time)
Sun Jul 28, 8.30 am Mass
Mon Jul 29, 9.30 am Mass
Tues Jul 30, 9.30 am Mass
Wed Jul 31, 9.30 am Mass
Sun Aug 4, 8.30 am Mass.
Adoration of the Blessed Sacrament
Each week we gather to adore the Blessed Sacrament in:
St. Ruan Church at Kilrane – Mondays 10.00am to 1.00pm
St. Patrick Church at Rosslare Harbour – Wednesdays 10.00am to 1.00pm
Do you wish to spend some time in the presence of Jesus in the Blessed Sacrament?
We urgently need volunteers to ensure that the adoration of the Blessed Sacrament continues. You could volunteer to adore for a quarter of an hour, half an hour or for a full hour. For any information about this glorious task please contact Timmy O'Connor, Bridie Stafford, or Diarmuid Desmond PP.
Disclaimer
Disclaimer: The publisher has made every effort to ensure the accuracy of the information contained herein, and we publish these items in good faith, but without responsibility for any dispute, damage or injury, which may occur in relation to the information that we have provided.
Members of the Parochial Committee types, print, and publish 'The Navigator, every week. If you wish to include any material, such as events in your group, notices of upcoming events or advertisements for the sale of goods or services please send e-mail to navfornews@eircom.net, a note to the Parochial Office, or call 053 9133128 before Thursday evening.