The Navigator
Newsletter for Kilrane and Rosslare Harbour
July 7, 2013
E-mail navfornews@eircom.net or Tel 053 9161010

_____________________________________________
St. Marys Camogie Club
The junior team played Taghmon in the championship on Tuesday evening last but were beaten. The girls put up a great fight & are playing Oylegate on Friday last, 5th July, result next week. Well done to the Rackard League camogie team who won the shield beating Broadway in a great display of camogie. Our first u16 match as South Gaels [St Marys Rosslare, St Annes and Kilmore] was played in Tagoat on Wednesday evening last. The girls played Bannow/Ballymitty and were beaten by 1 goal. Keep up the good work girls. Their next match is away to St Martin's. The U14 team is the League final Kilmore/Rosslare V Marshalstown on Thurs July 18th, time and date to follow. The next U12 match is St Marys V Kilmore and the next U10 match is St. Marys V Davidstown. Hope everybody enjoyed Cul camp and a special thanks to Ciara Frayne, Laura Carr, Niamh Peare and Aoife Kenny from our U16 team who gave up their time to help out in the camp for the week.
St. Paul's AC
Two of our athletes travelled to Tullamore to compete in the All Ireland Junior and U23 Championships recently. Emma Owens was in fine form and threw a seasons best (37.05m) in the U23 discus to claim a bronze medal and also finished fifth in the hammer. Kieran Murphy just finished outside the medals in fourth position in the Mens Junior hammer. Well done to both athletes who are both preparing for the National Senior championships at the end of the month.
Online entry is open for our annual 5 mile road race on 7th September at www.runireland.com
Best of luck to all of our athletes competing on Wednesday in the County Senior championships and this weekend in Cork for the National League.
St. Helen's Bay GC
Mens Competitions
St Helen's Bay GC Mens Competitions w/e Sun 30th June 2013
1. Sunday 30th June – Singles Stableford – White Tees – 3T's Charity (Turn The Tide of Suicide) – CSS 75
1st Jason O'Reilly (23) 41 points
2nd Aidan Colgan (25) 36
Today's competition was the annual fund raising day in support of the 3T's Charity (Turn The Tide of Suicide) which is energetically spearheaded by fellow member Joe McAvin. The turnout of nearly 60 players demonstrates the strong commitment
St Helen's Bay members have for this cause. Well done Jason on returning such a good score in the conditions and to Aidan who is enjoying a run of good golfing form lately.
2. Saturday 29th June – Singles
Strokes – Sponsor Pat Burke
Transport & JD Crash Repairs CSS: 72 Nett:
1st Peter Edwards (14) 64 strokes nett
2nd Gary Wilson (11) 67
3rd Stephen Kearns (11) 69 Gross: James Morrissey (3) 74 strokes gross
There was an entry of 62 players in today's competition, which was counting towards the Golfer of the Year. The overall scoring was excellent which makes Peter's three stroke win at eight under par nett all the more outstanding. Congratulations to all the winners on returning under par nett scores. Thanks also to our sponsors Pat Burke Transport & JD Crash Repairs for their generous support. 3. Wednesday 26th June – Open Singles Stableford – White Tees – CSS 74 1st Tomas O'Riordan (8) 41 points 2nd Richie Furlong (9) 39 4. Upcoming Fixtures & Events – July 2013 Wednesday 3rd July – Open Singles – Gents & Ladies Friday 5th July Open Wine Competition all day / Evening 9 Hole Open Competition 5.00pm Sat 6th July St Helens Sporting Heroes Day – 4person Team Event Sunday 7th July Monthly Medal – Gents & Ladies Wednesday 10th July – Open Singles – Gents & Ladies Friday 12th July Open Wine Competition all day / Evening 9 Hole Open Competition 5.00pm Sat 13th July Lady Captains (Peigi O'Rourke) Prize Day & Dinner Sunday 14th July Singles Stableford – Gents & Ladies Wednesday 17th July – Open Seniors (Over 50) Singles Stableford – Gents & Ladies Friday 19th July Open Wine Competition all day / Evening 9 Hole Open Competition 5.00pm Sat 20th July Singles Stableford – Gents & Ladies Sunday 21st July Captain (Maurice Cooper) Prize Competition Wednesday 24th July – Open Singles – Gents & Ladies Friday 26th July Open Wine Competition all day / Evening 9 Hole Open Competition 5.00pm Sat 27th July Captains Charity – Singles Stableford – Gents & Ladies / Captains Prize Dinner Sunday 28th July Captain's Prize to the Ladies & Lady Captain's Prize to the Men & Wooden Spoon event
Women's Competitions
30/06/13, 3Ts S/SF 1st Paula O'Leary (10) 35pts.
Our competition today was the 3Ts 'Turn the Tide of Suicide', our annual charity fundrasing day kindly organised by Joe McAvin. Well done Paula on returning a great score of 35pts and well done to all our competitors who kindly supported this very worthy cause. 29/06/13, S/SF sponsored by Pat Burke Transport/JD Crash repairs. 1st Kelley Holt (35) 39pts countback, 2nd Kathleen Murphy (27) 39pts. It was a beautiful day in St Helens Bay today with the scores reflecting such conditions. Well done to Kelley who just pipped Kathleen on countback with both players reducing their handicaps. Well done ladies keep it up! Many thanks to our sponsors today Pat Burke Transport and JD Crash Repairs for the beautiful prizes. Best of luck to St Helens ladies who are playing the next round of the Intermediate Cup in Enniscorthy GC at 5pm on Friday, all support would be very welcome.
KRH Active Retirement Group
ARA Garden Party on 4th July. Our members who attended had a most enjoyable day. The weather, food , music and dancing were all just perfect , and it was great meeting up with other ARA members within the Region. Our thanks to the South East Regional organisers for such a wonderful event.
Trip to the Hook Lighthouse & Kennedy Homestead on Wednesday 10th July.
Pick up at 9.30 am at the Railway Social Club and at 10 am from the Whitford Hotel.
ARA Holiday in September. As there were insufficient numbers to organise a group holiday of our own, we are now looking at other options, including sharing with another group. Price will be in the region of €300 to €400 for four nights, bed, breakfast and evening meal. For further details please contact Jim on Tel; 9133291 or Mairead on Tel; 9133702.
Stained Glass Workshop. Cost €15 for members, (€40) for non-members). For further details please contact Lynn on Tel; 9102513 or Mavis on Tel; 0868570406.
Cherbourg Mini Cruise in September. For further details please contact Lynn or Mavis.
This weeks Diary
Harbour Drifters Walkabout – Monday and Thursday, 11 am to 12 noon. Meet in the car park.
Whist – Tuesday from 2.30 to 4.30 pm in the Railway Social Club.
Knitwits – Friday from 10.30 to 12.30 in the Harbour View Hotel
Scrabble – Friday from 2.30 to 4.30 pm in the Railway Social Club.
We continue to remember our ARA members who are currently ill.
KRH Tops Group
Playscheme 2013 DATE Monday 15th July to Friday 20th July 2013 VENUE St. Mary's GAA Centre, Tagoat TIME 2.oo pm to 5. pm arts, crafts, drama, hip hop dance class, sports skills, outdoor fun activities, mini obstacle course, performance workshops. Includes a snack and a drink. Take home all crafts made. Children aged 4 years to 14 years 55 euro per child with family rates available Booking Necessary, Places Limited. Ring Bernie 087 7051733. Lots of fun and creative activity, whatever the weather, with a performance by the children at the end of the week.
Parish Weekly Envelope
The parish priest offers sincere thanks to all those who contributed to the Parish Fund in the weekly envelope collection for weeks 26 and 27. They donated a total of €1,041.40.
St. Mary's GAA
Lotto Jackpot €18,400 Last week's No's2-10-18-21,Bonus 33 No Winner We Had One Match 3 Winner James O Keeffe,Next Draw Monday 8th July. We had two winners in the last Model County Draw Sports Saver Voucher value €200 Donal O'Neill Kilran,Cash €200 Miss Iwona Squtron La Marine Kelly's Hotel Rosslare We would like to thank everybody who bought tickets.
Results: Int Football League: St Mary's 5-05 v's Ballyhogue 1-16 U-16 Hurling: Forth & Bargy lost to Rathgarogue Cushinstown
Hard luck to David Murphy and the Wexford Football team on their defeat by Meath last Sunday. Wexford were so near and yet so far from another Leinster Final performance. All roads now lead to Longford for the Qualifiers.
Hard luck to Liam Griffin and the Wexford Minor Hurling team on their defeat by Laois last Sunday week in the Leinster Semi-Final. In truth a combination of a below par performance from Wexford and the ability of Laois saw Wexford go down on the day.
As part of the up-coming Kilrane / Rosslare Harbour Festival – St Mary's Rosslare will run a bottle stall on Sunday week as part of the village fair. This stall proved such a success both for the promotion of the club and as a means of fundraising last year. The success of the stall is dependent on the generosity of the members, players and supporters of the club. To this extent we are asking that all would consider donating bottles for the stall. The bottles can be bottles of alcohol or minerals. The more bottles we can collect the better chance we have of raising much needed funds for the club.
All bottles can be brought to training in the coming days or next week or they can be dropped to Trish Kavanagh, Paul Murphy or James Sheil also. If anyone has any queries they can contact Trish on 087-2771168. We would ask all to be as generous as they can as all funds raised will be used to support all aspects of the club.
The Next Order for Club Gear will be placed on 15th July and on the 15th of every month there after . Anyone who wishes to order Gear can contact Trish Carroll on 0862655655 or Corinna Sheil on 0868681925 or from the Complex on Monday's from 7:15 – 7:45pm
The Cedars Hotel
Dancing to the sounds of Tommy Carroll in Cedars Hotel Rosslare Strand on Thurs 11th July and every Thurs night for the months of July and August. Doors open at 8.30pm. Dancing from 9pm – 12am. Admission €7.
Car Boot Sale
A Car Boot Sale will be held on Sunday July 14th in the field beside the primary school in Rosslare Strand (beside Rosslare Golf Club). Admission €2, Cars €10 and Vans €20. Gates open @ 8am. Sales from 8.30am – 2pm. Proceeds going to Lollitots Community Childcare Rosslare Strand. For more information contact Lisa or Paula on 053 9132770.
Kilrane/Rosslare Tops Group
Community Weekend will run on 12th, 13th and 14th July. Friday evening will see the Opening Parade from St Patricks Church to The Memorial Park, with floats, local organizations, Hip Hop Dancers, Irish Dancers, Silver Band, Samba Band and lots more. and then A Variety Concert followed by kiddies disco in Hotel Rosslare @ 7.15pm. Saturday brings Camogie and GAA Football Blitz at St Marys Centre, Tagoat from 10am until 1.00pm, followed by Arts And Crafts and Hip Hop Dance workshops from 2.00pm to 5.00pm, 7 euro per child booking essential. Ring Bernie 0877051733, Saturday evening will hold a Fun soccer Match in The Rangers Pitch St Marys GAA v Rosslare Rangers at 5.30pm. A Fun Mr and Mrs Competition will be held in the Railway Social club at 8.3o followed by a performance of Wexford's newest live band "LMJ" Admission for both 5 euro., Sunday will see Crab and Rod Fishing Competition and Blessing of the boats in the Lagoon. Fishing starts at 10am and Blessing of the Boats at 12 noon. Prizes for fishing winners. Sunday afternoon in the Memorial Park there will be all the fun of the fair with, Candy Floss, Pop Corn, Bouncy Castles, Hook a Duck, Bat The Rat, Horseshoe Throwing Competition, High Jump, gladiator Ring, Home Baking, Fun Horse Racing, Bottle Stall Live music in the Park by NeverPatAPorpppcupine and The Godparticles with guests and Mark O'Connor, and lots more. Commencing at 2.00pm.All prizes for competitions will be presented in Hotel Rosslare on Sunday evening and Hot Ashphalt will be playing from 5 to 7. Maritime Enthusiasts Museum have Exhibition of Fishing and Fishing Boats on Saturday and Sunday and Kilrane NS will host Wexford Model Railway Exhibition and Childrens Art Competition. A huge raffle for lovely prizes will be held over the weekend with the draw being made in Hotel Rosslare at 7.30pm. A Great Weekend of family fun and entertainment is promised. Be there or be square!!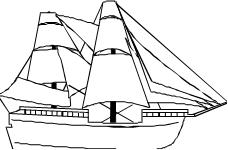 Religious Ceremonies in St. Patrick Church
(For 14th week in ordinary time.)
Sat Jul 6, 7.00 pm Mass.
Sun Jul 7, 10.30 am & 11.30 am Mass
Fri Jul 12, 9.30 am Mass
Sat Jul 13, 7.00 pm Vigil Mass
Sun Jul 14, 10.30 am & 11.30 am Mass.
Religious Ceremonies in St. Ruan Church
(For 14th week in ordinary time)
Sun Jul 7, 8.30 am Mass
Mon Jul 8, 9.30 am Mass
Tues Jul 9, 9.30 am Mass
Wed Jul 10, 9.30 am Mass
Sun Jul 14, 8.30 am Mass.
Adoration of the Blessed Sacrament
Each week we gather to adore the Blessed Sacrament in:
St. Ruan Church at Kilrane – Mondays 10.00am to 1.00pm
St. Patrick Church at Rosslare Harbour – Wednesdays 10.00am to 1.00pm
Do you wish to spend some time in the presence of Jesus in the Blessed Sacrament?
We urgently need volunteers to ensure that the adoration of the Blessed Sacrament continues. You could volunteer to adore for a quarter of an hour, half an hour or for a full hour. For any information about this glorious task please contact Timmy O'Connor, Bridie Stafford, or Diarmuid Desmond PP.
Disclaimer
Disclaimer: The publisher has made every effort to ensure the accuracy of the information contained herein, and we publish these items in good faith, but without responsibility for any dispute, damage or injury, which may occur in relation to the information that we have provided.
Members of the Parochial Committee types, print, and publish 'The Navigator, every week. If you wish to include any material, such as events in your group, notices of upcoming events or advertisements for the sale of goods or services please send e-mail to navfornews@eircom.net, a note to the Parochial Office, or call 053 9133128 before Thursday evening.