The Navigator
Newsletter for Kilrane and Rosslare Harbour
June 16, 2013
E-mail navfornews@eircom.net or Tel 053 9161010

_____________________________________________
Tidy Towns
As the Tidy Towns Adjudicators will be in the area shortly, the Group would encourage everyone to make an effort to keep their area clean and tidy. Now is the time to paint that wall and to tidy up the garden. Please don't forget the bit outside of your property that we just couldn't get to this year. Every little help is appreciated.
Wexford Day
To celebrate Wexford Day on the 23 June at 2.30, 'The Village Park' (incorporating Kirwan's Garden, Peter's Garden and the Landfill Area), members of the Group will be available to show people around the Park and to discuss future developments. It is hoped that the first of the wheelchair accessible looped walks will be completed by then. Entrance will be via the Memorial Park.
St. Helen's Bay GC
St Helen's Bay GC Mens Competitions
1. Sunday 9th June – Junior Scratch Cup – Blue Tees / Medal – CSS 71
Gross Winner Mark Byrne (6) 75 gross Nett Winner Paul Brennan (8) 71 nett Well done Mark on returning an excellent score in today's competition which was generously sponsored by Jim Corcoran. The prize-giving date and arrangements will be confirmed and communicated by the Committee asap.
2. Sunday 9th June – Intermediate Scratch
Cup – Blue Tees /Medal – CSS 72 Gross Winner Mervyn Cooney (10) 81 gross
Nett Winner Sonny Cahill (Faithleg) (18) 67 nett Nett 2nd Paddy Barnes (14) 68 nett countback Nett 3rd James Farrell (18) 68 Congratulations to Mervyn on a great win in today's competition, generously sponsored by Jim Corcoran and which was played in lovely Summer weather. The prize-giving date and arrangements will be confirmed and communicated by the Committee asap.
3. Saturday 25th May – Open Singles Stableford – White Tees – CSS 72
1st Gary Wilson (12) 41 points
2nd Nicky O'Brien (9) 38 3rd Brian Cawley (17) 37 Many thanks to Global Reach
Securities for sponsoring today's competition. 41 players enjoyed a brilliant Summer day on a course in lovely condition. Well done to our winners. 4. Open Singles Stableford – White Tees – Festival of Food & Golf (a) Thursday 6th June
1st Noel Ormsby (v) 29 points
2nd Eddie Quinn (v) 27 3rd John Corcoran 26 (b) Wednesday 5th June 1st Eddie Quinn (v) 39 Points 2nd John Corcoran 37 3rd Noel Ormsby (v) 33 (c) Tuesday 4th June
1st Joseph O Reilly (v) 40 points 2nd Derek Scally (v) 36 3rd Albert Lennox (v) 32
5. Upcoming Fixtures & Events – June 2013
Wednesday 12th June – Open Singles – Gents & Ladies Friday 14th June Open Wine
Competition all day Sat 15th June Open Singles Stableford – Gents & Ladies
Sunday 16th June Monthly Medal – Gents & Ladies Wednesday 19th June – Open Seniors (Over 50) Singles – Gents & Ladies
Friday 21st June Open Wine Competition all day Sat 22nd June Presidents' Day (Seamus McCormack & Joan Levins) – Gents & Ladies; Prizegiving Dinner at 7.30pm sharp
Sunday 23rd June Charity Competition for Johannesburg Child Welfare – Singles Stableford – Gents & Ladies Wednesday 26th June – Open Singles – Gents & Ladies Friday 28th June
Open Wine Competition all day Sat 29th June Open Singles Stableford – Gents & Ladies Sunday 30th June 3 T's Turn The Tide Suicide – Singles Stabnleford – Gents & Ladies
St Helen's Bay GC
Womens Competitions
09/06/13 Open Singles Stableford 1st Bernadette Tully (35) 42 points 2nd Joan Walsh (22) 36 points Well done ladies on bringing in some great scores today and especially to Bernadette on winning todays competition with 42 points. You will not be playing off 35 any more Bernadette, well done. Aslo well done to our Intermediate team today who was triumphant in winning their match against Coolattin. They will be up against either Courtown or Callin in the next round. Again well done to all our ladies in matches and competitions and continue playing golf and uppermost enjoy. 71
08/06/13 Open Singles Stableford 1st Eileen Walsh (36) 36 pts c/b 2nd Frances Reid (21) 36 pts c/b Well done ladies on winning today,weather was beautiful for golfing. Well done to all who played. Good luck to our Intermediate ladies in thier matchplay against Coolattin Sunday.
Rosslare Rangers
Rosslare Rangers Schoolboys AGM will be held on Sunday 30th June at 12.00pm in the Railway and Social Club. All parents of schoolboys/girls are requested to attend this meeting. Please note if you have any proposals for either meeting please forward to the Chairman (Larry Kehoe/Wayne O'Leary) or Secretary (Caitriona Hyland/Gillian Barry) by Sunday 23rd June
Kilrane/Rosslare Harbour Active Retirement Group.
New members always welcome. We meet on the first Tuesday of each month at 3 pm in the Railway Social Club. Gardening is the subject for our visiting speaker at our next meeting on 2nd July. Members are asked to submit their gardening questions to Jim on Tel; 9133291 in advance of the meeting.
Gowran Park Race Day Members who have paid for this event please note that the coach will pick up at the Railway Social Club at 10.00 am on Sunday 23rd June.
South East Regional ARA Garden Party in the Ferrycarrig Hotel, Wexford Members who wish to attend , but have not yet paid, please contact Lynn, Tel; 0872047471 or Mavis , Tel; 0868570406 to check if there are any remaining places.
Cherbourg Mini Cruise in September
If you wish to go on this mini cruise please let Lynn or Mavis know as soon as possible. Stained Glass Workshop
Anyone wishing to learn this art please contact Lynn or Mavis. Cost €15 per member. If there are any spare places non-members may join at the unsubsidised cost of €40 each. Day Trips to Wexford's Country Gardens.
At the request of members we aim to organise some day trips to country gardens in the near future. Please contact Lynn or Mavis if you would would be interested.
This week's Diary.
Harbour Drifter's Walkabout – Monday and Thursday 11 am to 12 noon. Meet in the car park.
Whist – Tuesday from 2.30 to 4.30 pm in the Railway Social Club.
Knitwits – Friday 10.30 to 12.30 in the Harbour View Hotel.
Scrabble – Friday 2.30 to 4.30 pm in the Railway Social Club.
We continue to remember in our thoughts and prayers ARA members who are currently ill.
St Mary's Camogie Club
Thank you to all who support our annual draw last weekend in Supervalu. We would especially like to thank Des & Alan Murphy, all who sold tickets, all who bought tickets and to the following for sponsoring our prizes: Nicky Mernagh, Aisling Byrne, Niamh Devereux, Martina Breen, Colette Lambert, Gouldsons Chemist, Sam McCauley Chemist, Mirror Image Hair Salon, Revive Health and Beauty Salon and The Potato Market. Our lucky winners were: Ruth Hoffheinz, Amy
O Hagan, Lisa Walsh, Jack Meyler, Daryl Cogley, Saoirse O Connor, Claire Mc Donnell, & Owen Tansey. Club gear: The club sock is now in stock €5 and a limited number of Hoodys are available €25. There is another delivery due this week with sizes ranging from child to adult. The shop will be open on Monday Evenings from 7:30 to 8:00pm. Hurls €10 and Helmets €50 are also available to buy. Under 6 news: Our under 6s have kicked started their Camogie careers in great style playing two matches in the last month against Kilmore. The girls have really shown some great talent in both matches and are dedicated to their training. This is going to be a great little team in the coming months and the girls will have more matches in July and August so we will keep you updated on their progress. The panel of stars are: Eimear Roche, Kate Gould, Eabha Griffin Goodison, Sophie Doyle, Doireann Brohan, Emma O Rourke, Daisy Quirk, Ava Carroll, Ella Dempsey, Casey Shiels, Ally Power, Saoirse O Connor, Lucia Donohoe, Emily Murphy, Grace Cogley, Orla Goldsmith, Fallon Mc Laughlin, Isbella Mc Laughlin, & Aoife Shortle. Under 8 news: This panel has re grouped after a winter off and are back to their winning ways for another season, like the under 6s they have played Kilmore twice and have made it 2 wins from 2. The experience shown on the field from these girls is exceptional given their age and they are a hard working and dedicated group. They will also have plenty of games ahead in the coming months and their full panel is: Marissa Bail, Aisling Roche, Ali Delaney, Tegan Fortune, Aimee Winters, Chloe Brady, Ruby Lambert, Kate Colley, Nattaya Mythen, Eimear O Neill, Ciara Pierce, Aoife Whelan, Bobbie Culleton, Amy Monaghan, Niamh Byrne, Lilli Mai Harrison, Becky Duggan, Amy O Hagan, Aoife Devereux, Grace Noonan, Sophie Colfer, Bonnie Murphy McMahon, Orna Power & Zara Newport.
St. Pauls's AC
As the Track and Field season is well under way, the club has been very busy lately. Our younger athletes were in fine form in Celbridge recently, competing in the Leinster Team Competition. The U9 girls finished 4th overall, whilst the U12 Girls also just finished outside the medals. Both teams competed very well in the relays finishing 2nd and 3rd respectively. There were some great individual performances on the day too, especially in the long races. These are excellent results from our ever improving young athletes.
Meanwhile Emma Owens continued her season with a trip to Santry recently to compete at the AAI Games where she added a silver medal to her growing collection. Emma also won the U23 discus & was 2nd in the Hammer in the Leinster U23 and Senior Track and Field in Tullamore. Shane Connick (U23 800m) and Kieran Murphy (Senior Hammer) also competed at the same meet with both athletes securing PBs, finishing 2nd and 1st respectively in their events. Well done to these 3 athletes, their hard training is evident in their results.
Our recent club competition was a great success, with some great performances by our younger athletes. Well done to all!
Online entry is now open for our annual 5 mile road race on 7th September at www.runireland.com Lastly, we wish our juvenile athletes the best of luck in the Leinster Track and Field Championships in Tullamore.
St. Helen's Bay
Service as usual at St. Helen's Bay
We are delighted to announce our Summer Season Menus and Sunday Lunch Specials are up and running under the management of Head Chef, Geraldine McDonnell. We always welcome our neighbours and visitors to relax in the stunning surrounding of the Clubhouse, even for a social drink. Do call and visit us.
Are you seeking work
Are you out of work due to illness, accident, or disability? National Learning Network can help to improve your skills, secure employment, or progress to further training and education. Training allowance Paid. FETAC certification. For further information and an application form lease contact National Learning Network, The Faythe, Wexford. 053/9147217 or email wexford@nln.ie.
****************************************************************************************************
TO LET.
2 Bedroom semi – detached House to let in Ros Mor, Rosslare Harbour, Co. Wexford.
OFCH- Fully Furnished, All Amenities within walking distance of Villlage.Rent Allowance accepted. Rent Negotiable.
Please Phone – 087 – 7816505 / 087 2861696
****************************************************************************************************
Parish Weekly Envelope
The parish priest offers sincere thanks to all those who contributed to the Parish Fund in the weekly envelope collection for week 23. They donated a total of €302.70.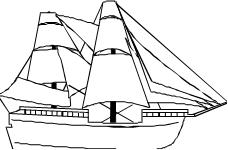 Religious Ceremonies in St. Patrick Church
(For 11th week in ordinary time.)
Sat Jun 15, 7.00pm Mass 10th Sunday.
Sun June 16, 10.30am & 11.30am Mass
Fri Jun 21 9.30am mass
Sat June 22, 7.00pm Vigil Mass
Sun June 23, 10.30am & 11.30am Mass.
Religious Ceremonies in St. Ruan Church
(for 11th week in ordinary time)
Sun Jun 16, 8.30am Mass
Mon Jun 17, 9.30am Mass
Tues Jun 18, vacant
Wed Jun 19, 9.45am Mass
Sun June 23, 8.30am Mass.
Adoration of the Blessed Sacrament
Each week we gather to adore the Blessed Sacrament in:
St. Ruan Church at Kilrane – Mondays 10.00am to 1.00pm
St. Patrick Church at Rosslare Harbour – Wednesdays 10.00am to 1.00pm
Do you wish to spend some time in the presence of Jesus in the Blessed Sacrament?
We urgently need volunteers to ensure that the adoration of the Blessed Sacrament continues. You could volunteer to adore for a quarter of an hour, half an hour or for a full hour. For any information about this glorious task please contact Timmy O'Connor, Bridie Stafford, or Diarmuid Desmond PP.
Disclaimer
The publisher has made every effort to ensure the accuracy of the information contained herein, and we publish these items in good faith, but without responsibility for any dispute, damage or injury, which may occur in relation to the information that we have provided.
The parish priest of Kilrane & Rosslare Harbour types, prints, and publishes 'The Navigator, every week. If you wish to include any material, such as events in your group, notices of upcoming events or advertisements for the sale of goods or services please send e-mail to navfornews@eircom.net, a note to the Parochial Office, or call 053 9133128 before Thursday evening.