The Navigator
Newsletter for Kilrane and Rosslare Harbour
June 2, 2013
E-mail navfornews@eircom.net or Tel 053 9161010

_____________________________________________
St. Helen's Bay
Service as usual at St. Helen's Bay
We are delighted to announce our Summer Season Menus and Sunday Lunch Specials are up and running under the management of Head Chef, Geraldine McDonnell. We always welcome our neighbours and visitors to relax in the stunning surrounding of the Clubhouse, even for a social drink. Do call and visit us.
The Leo Carthy Weekend
This great celebration weekend of traditional song & music will take place on Sat 1st & Sun 2nd June in Our Lady's Island. Anyone interested in helping out or performing please contact David 087 9678153 or Ger 087 2655934 before 25th May.
Bridge notes
26/05/13
1st. Eavan Barnes and Miriam Begley
2nd. Molly Farrell and John Hayes
3rd. Pauline Barge and Dick Hehir
28/05/13
Individual Competition
1st. Breda Kelly
2nd. John Long
3rd. Theo D'Eath
4th. Emily O'Brien
Rehab Church gate collection
A church gate collection for Rehab will take place next Saturday/Sunday 1st and 2nd June 2013. Anyone who would like to help out with the collection please contact Bridgie Boyce Tel 0539133545
Kilrane/Rosslare Harbour Active Retirement Group.
Our next meeting is on Tuesday 4th June at 3.00 pm in the Railway Social Club.
New members always welcome.
June 10th – Holiday: Members going on holiday please note that the coach will pick up from St Patrick's Church at 8.30 am on the Monday 10th June. The balance of €370 due is to be paid to the driver.
July 4th – A.R.A. Garden Party Gathering from 12 noon to 7 pm in the Ferrycarrig Hotel, Wexford. For further details or to book please contact Lynn on 0872047471.
This week's diary;
Harbour Drifter's Walkabout – Monday and Thursday , 11 am to 12 noon. Meet in the car park.
A.R.A Meeting – Tuesday at 3 pm in the Railway Social Club.
Knitwits – Friday am from 10.30 am to 12. 30 in the Harbour View Hotel
Scrabble – Friday pm from 2.30 to 4.30 pm in the Railway Social Club
We wish our A.R.A. members who are currently ill a speedy recovery.
Traditional Irish Music
The 6th Annual Kilrane Festival of traditional Irish music will be held in Culleton's Pub on Saturday 8th June beginning at 12 noon and gong on till late. this festival is associated with the memory of the late Leo Carty.
Are you seeking work?
Are you out of work due to illness, accident, or disability? National Learning Network can help to improve your skills, secure employment, or progress to further training and education. Training allowance Paid. FETAC certification. For further information and an application form lease contact National Learning Network, The Faythe, Wexford. 053/9147217 or email wexford@nln.ie.
St. Helen's Bay GC
Mens Competitions:
1. Sunday 26th May – Monthly Medal – Blue Tees – CSS 72
Winner Mick Brosnan (14) 68 countback
Class 1 Robert Bradley (10) 68
Class 2 John Sinnott (13) 70
Class 3 Michael Grant (21) 70
It was a lovely sunny day for the May monthly medal however a gusting
wind made for a good test of golf. A total of 83 players competed and the winners were up for the challenge and returned excellent scores. Robert was pipped on count-back by Mick who is enjoying a rich vein of golfing form in recent weeks. Congratulations and long may it continue.
2. Saturday 25th May Singles Stableford – White Tees – CSS 72
1st Ben Maddock (24) 43 points
2nd Kevin Cassidy (22) 41
3rd Tom O'Riordan (10) 39
27 players enjoyed a lovely Summer day. The scoring was as hot as the temperature and congratulations to the winners on their outstanding scores.
3. Wednesday 22nd May Open Singles Stableford – White Tees – CSS 72
1st Mike Concannon (26) 38 points
2nd John Lyons (21) 33
The weather made good scoring difficult in today's weekly Wednesday competition, sponsored by the Mens Committee. Congrats to the winners and all who played today.
4. Upcoming Fixtures & Events – May / June 2013
Wednesday 29th May Singles Stableford (Gents & Ladies)
Friday 31st May Open Wine
Competition all day
Sat 1st June Open Singles
Stableford (Gents & Ladies) / Starting 4.00pm 3 person junior competition (12 holes followed by presentation at 8.00 pm all juniors welcome)
Sunday 2nd June Open Singles
Stableford (Gents & Ladies)
Monday 3rd June Bank Holiday
Open Four Person Team Event / Festival of Food – Open Singles Gents & Ladies
Tuesday 4th June Festival of Food – Open Gents & Ladies Singles
Wednesday 5th June Festival of Food – Open Gents & Ladies Singles
Thursday 6th June Festival of food – Open Gents & Ladies Singles
Friday 7th June Open Wine Competition all day
Sat 8th June Singles Stableford (Gents & Ladies)
Sunday 9th June Gents Junior & Intermediate Scratch Cups / Ladies Singles Stableford
Women's competitions:
26/05/13 May Medal
1st Aine O'Connell (12) 69 strokes nett on countback
2nd Susan Evans (18) 69 strokes nett
Well done ladies, a beautiful sunny day in St Helens Bay today with the scores reflecting the fabulous conditions. Congratulations to Aine just beating Susan on countback. Some great golf played today, keep it up ladies!
 St. Paul's AC
Congratulations to all athletes who have been competing for St. Paul's over the past weeks. Everyone from our juveniles through to seniors have been performing well and the winter training has really paid off. The past weekend has been very busy with both Leinster and national competition. In the Leinster Junior's Kieran Murphy won the hammer while in the U12 championship Gergely Pap won the Shot putt and Maeve Hayes brought home a silver medal from the high jump. These results are well deserved from these improving athletes. Meanwhile Emma Owens and Denise Wickham helped the Wexford Ladies team to go forward to the next round of the National League in first place in Division one while Shane Connick helped the Men's team to 11th overall. With a strong performance in round two the men's team are also capable of progressing to the final in August. It's great to see so many of our younger athletes progressing competitively hopefully this success will continue over the coming weeks. Training continues and hopefully the next few weeks will see lots of runs in the sun
Car boot sale
A Car Boot Sale will be held in the field beside the primary school in Rosslare Strand on Sun 9th June. Gates open @ 8am. Sales from 8.30am – 2pm. Admission €2, Cars €10 & Vans €20. Proceeds going to Lollitots Community Childcare.
St. Mary's GAA
Lotto Jackpot €17,900 Last week's No's4-18-20-24 Bonus 35,No Winner, We Had 2 Match 3 Winners Mary T Kehoe and Angela Tobin.Next Draw Monday 3rd June.
Model County Draw
We had two winners Alice Murphy Tagoat €200 and KRH Tops €200
U12HD3 04/06/13 Round 2 @ 7.30pm in Tagoat St Mary's Rosslare v Ballygarrett
U14HD512 06/06/13 Round 3 @ 7.30pm in Tagoat St Mary's Rosslare v Duffry Rovers/Feannaire na Dubh Tíre
ACHLDIV3 07/06/13 Round 2 @ 7.30pm in Ballymurn Crossabeg-Ballymurn v St Mary's Rosslare
U8FGFA+B 08/06/13 Round 4 @ 11.00 am in Tagoat St Mary's Rosslare v Our Lady's Island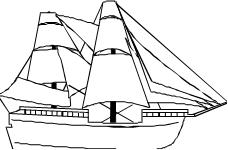 Religious Ceremonies in St. Patrick Church
Sat Jun 1, 7.00pm Mass of Most Holy Body and Blood of Christ.
Sun June 2, 10.30am Mass of Most Holy Body and Blood of Christ.
Fri Jun 7, 9.30am mass for Feast of Sacred Heart and first Friday of June
Sat June 8, 7.00pm Vigil Mass
Sun June 9, 10.30am & 11.30am Masses
Religious Ceremonies in St. Ruan Church
Sun Jun 2, 8.30am Mass of Most Holy Body and Blood of Christ.
Mon Jun 3, 9.30am Mass
Tues Jun 4, 9.30am Mass
Wed Jun 5, 9.30am Mass
Sun June 9, 8.30am Mass.
Adoration of the Blessed Sacrament
Each week we gather to adore the Blessed Sacrament in:
St. Ruan Church at Kilrane – Mondays 10.00am to 1.00pm
St. Patrick Church at Rosslare Harbour – Wednesdays 10.00am to 1.00pm
Do you wish to spend some time in the presence of Jesus in the Blessed Sacrament?
We urgently need volunteers to ensure that the adoration of the Blessed Sacrament continues. You could volunteer to adore for a quarter of an hour, half an hour or for a full hour. For any information about this glorious task please contact Timmy O'Connor, Bridie Stafford, or Diarmuid Desmond PP.
Disclaimer
The publisher has made every effort to ensure the accuracy of the information contained herein, and we publish these items in good faith, but without responsibility for any dispute, damage or injury, which may occur in relation to the information that we have provided.
The parish priest of Kilrane & Rosslare Harbour types, prints, and publishes 'The Navigator, every week. If you wish to include any material, such as events in your group, notices of upcoming events or advertisements for the sale of goods or services please send e-mail to navfornews@eircom.net, a note to the Parochial Office, or call 053 9133128 before Thursday evening.