The Navigator
Newsletter for Kilrane and Rosslare Harbour
June 30, 2013
E-mail navfornews@eircom.net or Tel 053 9161010

_____________________________________________
St. Marys Camogie Club
U-14 team: The girls played in the roinn 2 semi final against Kilrush on Saturday 29th June; result in next weeks newsletter.
Junior team: The ladies have a busy week ahead with 2 championship games on the horizon. Fixtures as follows: Tuesday 2nd July, Taghmon v St.Marys Rosslare at 7.30pm in Taghmon & Friday 5th July, St.Marys Rosslare v Oylegate at 7.30pm in Tagoat. All support would be very much appreciated. All panel members are asked to meet on Monday, 1st July at 7pm in Tagoat. Naomh Mhuire Abu!
Dancing
Dancing in Cedars Hotel Rosslare Strand to the sounds of Tommy Carroll every Thurs night for the months of July and August, starting on Thurs July 4th. Doors open at 8.30pm. Dancing from 9pm-12am. Admission €7. Tell your friends, come along and have a great night out.
St. Paul's AC
4 of our juvenile athletes were in action last weekend at the Leinster Juvenile Track and Field championships in Tullamore. In the U14 600m, Ava O'Donoghue ran very well in a very strong field, gaining valuable experience along the way. Daniel Halligan (U13) competed in two events over the weekend finishing 5th in the High Jump and 6th in the 60m hurdles, 2 great results. This was the first provincial championships for both Ava and Daniel, who show great potential for the future. Tara Connick (U16) threw very well to secure a PB in the discus, where she finished 5th and another PB in the hammer, finishing 4th gaining qualification to the All Irelands in a month's time. In the inter-county relays, Tommy Wickham was part of the U13 team who had a great result, taking home a silver medal. Well done to all four athletes!
Online entry is now open for our annual 5 mile road race on 7th September at www.runireland.com
Emma Owens and Kieran Murphy travel to Tullamore next weekend to compete in the U23 Discus and Junior Hammer respectively whilst our juvenile athletes will compete at the County B Championships this Friday. We wish all our athletes the best of luck!
End of St. Paul's AC
Our sponsored Marathon Relay run takes places on Saturday 13th of July in Kilrane NS. All of our athletes, young and old, will be running the 26.2 mile relay to raise funds for the club. This is our main fundraiser and we hope everyone will support us with this event.
Knock Pilgrimage
In a letter to all the parishes Bishop Dennis Brennan invites parishioners to join him on the annual Ferns Diocesan Pilgrimage to Knock Shrine which will take place on Sunday, July 7 2013. He writes "Each pilgrimage centre has its own character – Knock holds a special place in the hearts of all Irish people, as and ongoing moment of encounter between ourselves and the Divine."
Tidy Towns
As the Tidy Towns Adjudicators will be in the area shortly, the Group would encourage everyone to make an effort to keep their area clean and tidy. Now is the time to paint that wall and to tidy up the garden. Please don't forget the bit outside of your property that we just couldn't get to this year. Every little help is appreciated.
St. Helen's Bay GC
Mens Competitions
St
Helen's Bay GC Mens Competitions w/e Sun 23rd June 2013
1. Sunday 23rd June – Singles Stableford – White Tees
– Charity Competition for Johannesburg
Child Welfare – CSS 75
 1st Bernie Furlong (22) 36 points
 2nd Ger Mullhall (23) 35
 3rd Jo Devitt (23) 34 countback
 4th Tom McConalogue (20) 34
A total of 64 players (including several weary survivors from the Presidents' Prize celebration dinner the previous night) competed bravely in strong winds (and that was the weather!). Well done Bernie on another great win. All funds raised went to the Johannesburg Child Welfare Charity on whose behalf Michael Brosnan expressed grateful appreciation to the members of St Helen's Bay for their generous support.
2. Saturday 22nd June – President's
(Seamus McCormack) Prize – Singles Stableford – White Tees
CSS: 72
Winner Sean Moore (12) 38 points countback
2nd Brian Dempsey (22) 38
3rd Patrick O'Connor (7) 37 countback
Gross James Morrissey (3) 32
4th Frank O'Kennedy (12) 37
Veteran Aidan Colgan (25) 35
Junior Prize David Smith 40
Front Nine Padraig Bail
Back Nine Donal O'Murchu
Nearest the Pin (7th) Mick Donovan 18 inches
Most Accurate Drive (13th) Sean Moore 2ft 11inches
Presidents Prize day attracted a huge turnout of 105 members, which is a great recognition of the respect the members have for President Seamus McCormack. As befits a retired RNLI coxwain "the wind she did blow"!! Combined with the firm fairways, the very blustery weather conditions made for a challenging days golf and them winning scores are all the more excellent for that. Congratulations Sean who pipped Brian on count-back. A special junior prize was awarded to David Smith who returned a fantastic score of 40 points. The golf was followed by a most enjoyable and entertaining prize giving dinner.
The lovely prizes, consisting of local art work were again beautifully displayed as "an installation" by Joan Walsh.
3. Wednesday 19th June – Open Seniors (Over 50) –
White Tees – CSS 74
Over age 65 Category
Winner Gay Redmond (15) 38 points
Second Cyril Pierce (26) 37
Over age 50 Category
Winner Eamonn Masterson (17) 36 points
Second John Lyons (21) 34
Nearly 50 players competed in today's Seniors competition kindly sponsored by Tom & Marie Tevlin. Well done to the
winners on returning such good scores in the difficult weather conditions.
4. Upcoming Fixtures & Events – June 2013
Wednesday 26th June – Open Singles – Gents & Ladies
Friday 28th June Open Wine Competition all day
Sat 29th June Open Singles Stableford – Gents & Ladies
Sunday 30th June 3 T's Turn The Tide Suicide – Singles Stableford – Gents & Ladies
Submitted by: Alan Howard, Men's Committee PRO 087 257 6454
Womens Competitions
23/06/13, J'burg Charity Day Singles Stableford, sponsored by Mick Brosnan and Rhodes Murphy. 1st Bernie Furlong (22) 36pts, 2nd Ger Mulhall (23) 35pts, 3rd Jo Devitt (23) 34pts, 4th Tom McConalogue 34pts. Nearest to the pin on 11th Derek Evans, Nearest to the pin on 17th Janet Slattery. Well done to all our winners today in extremely blustery conditions. Many thanks to today's sponsors.
22/06/13, Lady President (Joan Levins) Prize, Single Stableford. Winner Susan Evans (18) 40 pts, 2nd Paula O'Leary (11) 35pts, 3rd Laura McGuire (29) 34pts, 4th Ann Parkinson (21) 34pts. Gross Aine O'Connell (12) 18pts, Past Presidents Prize Joan Walsh (22) 30pts, Visitors prize Lady Captain of Stackstown GC Nora Farrell 31pts, Front nine Mary McCormack (27) 18pts, Back nine Kelley Holt (35) 20pts, Nearest to the pin Janet Slattery (20) 32ft, Most accurate drive Mona McCormack (26) 8ft 1 inch. There was a huge turnout today for the Presidents Prize and the blustery conditions proved very challenging but not for Susan who came in with a fantastic 40pts well done. Also, well done to all our winners today and a very special thanks to our Lady President Joan for the beautiful prizes which were presented at our Presidents prize giving dinner.
19/06/13, Open Seniors sponsored by Marie and Tom Tevlin, 1st Kathleen Murphy (27) 39pts countback, 2nd Ann Reville (v) 39pts. Today's weather was the best day for our golfers. We had some great scores but Kathleen and Ann won out with great scores of 39 points each but again Kathleen came to the top on the countback with a great back nine of 23points.
Kilrane/Rosslare Harbour Tops Group
Playscheme 2013
DATE Monday 15th July to Friday 20th July 2013
VENUE St. Mary's GAA Centre, Tagoat
TIME 2.oopm to 5.oopm
ARTS, CRAFTS DRAMA, HIP HOP DANCE CLASS, SPORTS SKILLS, OUTDOOR FUN ACTIVITIES, MINI OBSTACLE COURSE, PERFORMANCE WORKSHOPS.
Includes a snack and a drink. Take home all crafts made.
Children aged 4 years to 14 years
55 euro per child with family rates available
Booking Neccessary Places Limited.
Ring Bernie 087 7051733.
Lots of fun and creative activity, whatever the weather, with a performance by the children at the end of the week.
Rosslare Rangers
Rosslare Rangers Schoolboys AGM will be held on Sunday 30th June at 12.00pm in the Railway and Social Club. All parents of schoolboys/girls are requested to attend this meeting. Please note if you have any proposals for either meeting please forward to the Chairman (Larry Kehoe/Wayne O'Leary) or Secretary (Caitriona Hyland/Gillian Barry) by Sunday 23rd June
6th Wexford Tuskar Sea Scouts
Many thanks to Wexford Sports Active for their kind donation of €400 towards a set of new life jackets for our group. The Beavers, Cubs & Scouts have been using the lifejackets in the Lagoon for the past few weeks. Beavers & Cubs are coming to the end of their scouting year, we will have an end of year BBQ & Badge award night on Tuesday 2nd July in the Lagoon for all Beavers, Cubs, Scouts & Parents. We will resume meetings in September for another fun filled year in Scouting.
Rally for Life
'Rally for Life! Come and join thousands of concerned citizens as we stand up for life and make our voices heard for mothers and their unborn children. Together let's help keep Ireland abortion free. Saturday, July 6th, Parnell Square, Dublin @2pm. For further information please phone 01 8730465'.
***************************************************************************************************
TO LET.
2 Bedroom semi – detached House to let in Ros Mor, Rosslare Harbour, Co. Wexford. OFCH- Fully Furnished, All Amenities within walking distance of Villlage. Rent Allowance accepted. Rent Negotiable. Please Phone – 087 – 7816505 / 087 2861696
***************************************************************************************************
Kilrane/Rosslare Harbour Active Retirement Group.
July Meeting
Our next meeting will be on Tuesday 2nd July at 3 pm in the Railway Social Club.
Our guest speaker will be Bernard Darlow of the Killinick & District Gardening Club.
New members always welcome.
Wednesday 10th July – A Day Trip to the Hook Lighthouse, J.F. Kennedy Homestead and Kennedy Park.
There will be a four course meal provided at the Horse and Hound on the way home. Cost of €40 covers transport, entrance to the Kennedy Homestead and Park and the evening meal. (Tour of the lighthouse is extra). Pick up at 9.30 am at the Railway Social Club and at 10 am from the Whitford Hotel. Payment due now. For further details please contact Lynn or Mavis.
ARA Holiday to Galway or Westport in September:
Arrangements will be discussed and finalised at next Tuesday's meeting .
Please contact Mairead, Tel:9133702, for further details.
Stained Glass Workshop
We are now finalising arrangements for the stained Glass Workshop. The cost will be €15 for members, (€40 for non-members). For further details please contact Lynn on Tel: 9102513 or Mavis, Tel: 0868570406.
Cherbourg Mini Cruise in September
For further details please contact Lynn or Mavis.
This week's diary
Harbour Drifter's Walkabout – Monday and Thursday, 11 am to 12 noon. Meet in the car park.
ARG Meeting – Tuesday at 3 pm in the Railway Social Club.
Knitwits – Friday from 10.30 to 12.30 in the Harbour View Hotel
Scrabble – Friday from 2.30 to 4.30 pm in the Railway Social Club
ARA Members who are currently ill remain in our thoughts and prayers.
Parish Weekly Envelope
The parish priest offers sincere thanks to all those who contributed to the Parish Fund in the weekly envelope collection for week 24. They donated a total of €245.00.
St. Helen's Bay
Service as usual at St. Helen's Bay
We are delighted to announce our Summer Season Menus and Sunday Lunch Specials are up and running under the management of Head Chef, Geraldine McDonnell. We always welcome our neighbours and visitors to relax in the stunning surrounding of the Clubhouse, even for a social drink. Do call and visit us.
Are you seeking work
Are you out of work due to illness, accident, or disability? National Learning Network can help to improve your skills, secure employment, or progress to further training and education. Training allowance Paid. FETAC certification. For further information and an application form lease contact National Learning Network, The Faythe, Wexford. 053/9147217 or email wexford@nln.ie.
Kilrane National School
Last Friday was a gala day at our School. Being the last day of the year the staff and children were preparing to take their summer holidays. Added to that the builder, Richard Browne of Wexford under the direction of our very able and well-loved principal, Master Owen O'Donnagain had just completed building new classrooms and auxiliary rooms which brings the total number of classrooms in the school to eleven.
At ten o'clock in Friday June 28, 2013, Bishop Dennis Brennan DD arrived to bless the campus, the staff, the pupils, and the new extension and to assist at the opening of the new buildings which would be carried out by Margaret Lambert and Fran Doyle, pupils who attended school in the old building opposite the present school.
The sun was shining, the wind had abated, and we were all in festival mood. Fr. Diarmuid Desmond PP and Chairperson of the Management Board began the proceedings by extended a warm welcome to all the guests, pupils, and staff. He then invited Mrs. Deirdre Sinnott, Vice-Principal, to act as MC giving guidance to the ceremonies. Pupils forming the school band provided music for the occasion. Mr. Eoin O'Donnagain and Bishop Dennis addressed the group and we concluded the ceremony by inviting Fran Doyle, Margaret Lambert and the bishop to cut the tape to signify the opening of the extension. The Parents Council then provided refreshments for the guests. As part of the work the builder, Richie Browne, erected three purpose made flag poles. We purchased these from the Great Southern when it was being demolished. Richie told us that he had originally put them up, many years ago for the Great Southern Management. Now he has put them up for Kilrane National School.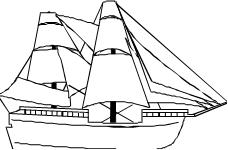 Religious Ceremonies in St. Patrick Church
(For 13th week in ordinary time.)
Sat Jun 29, 7.00pm Mass 10th Sunday.
Sun June 30, 10.30am & 11.30am Mass
Fri Jul 5, 9.30am mass
Sat Jul 6, 7.00pm Vigil Mass
Sun Jul 7, 10.30am & 11.30am Masses.
Religious Ceremonies in St. Ruan Church
(For 13th week in ordinary time)
Sun Jun 30, 8.30am Mass
Mon Jul 1, 9.30am Mass
Tues Jul 2, 9.30am Mass
Wed Jul 3, 9.30am Mass
Sun Jul 7, 8.30am Mass.
Adoration of the Blessed Sacrament
Each week we gather to adore the Blessed Sacrament in:
St. Ruan Church at Kilrane – Mondays 10.00am to 1.00pm
St. Patrick Church at Rosslare Harbour – Wednesdays 10.00am to 1.00pm
Do you wish to spend some time in the presence of Jesus in the Blessed Sacrament?
We urgently need volunteers to ensure that the adoration of the Blessed Sacrament continues. You could volunteer to adore for a quarter of an hour, half an hour or for a full hour. For any information about this glorious task please contact Timmy O'Connor, Bridie Stafford, or Diarmuid Desmond PP.
Disclaimer
The publisher has made every effort to ensure the accuracy of the information contained herein, and we publish these items in good faith, but without responsibility for any dispute, damage or injury, which may occur in relation to the information that we have provided.
The parish priest of Kilrane & Rosslare Harbour types, prints, and publishes 'The Navigator, every week. If you wish to include any material, such as events in your group, notices of upcoming events or advertisements for the sale of goods or services please send e-mail to navfornews@eircom.net, a note to the Parochial Office, or call 053 9133128 before Thursday evening.