The Navigator
Newsletter for Kilrane and Rosslare Harbour
June 9, 2013
E-mail navfornews@eircom.net or Tel 053 9161010

_____________________________________________
Blessing of the Boats in the Lagoon
The Blessing of The Boats Ceremony will be held on Sunday 14th July at 12.00 midday. There will be a Crab Fishing and a Rod Fishing Competition running from 10am until 1.00pm as well.
Rehab Church gate collection
The amount donated at Kilrane Church was €76.50 and the amount donated at St. Patrick Church was €223.83 which made a total €300.33 donated by people of the parish of Kilrane. Rehab and Rehab collectors offer a sincere thank you to all those who made a contribution last week.
St. Mary's GAA news
Lotto Jackpot €18,000 Last week's No's5-11-17-26 Bonus 35 No Winner We Had 3 Match 3 Winners,Anna Whitty,C.A.Kelly and Sophie Doyle.Next Draw Monday 10th June.
Academy night:
Underage Academy Night every Thursday for Hurling and football
U6 6.30-7.00pm, U8 6.30- 7.15pm ,U12 6.30 – 7.30pm,U14 7.30 – 8.30
U10 TUESDAYS 6.30 -730PM , All new members are very welcome; if you are interested in your son taking part please contact Roy Ryan on 087-1225693
Matches and Results:
U6's –First matches on Saturday 22nd in tagoat against Faythe Harriers
U8's -played Clonard in Hurling and Our ladys island in Hurling and Football
U10's -played Faythe harriers in Hurling and Shemaliars in Football
U12's- played Crossabeg in Football and Ballygarrett in Hurling
U14 -played Kilmore in Hurling and Hurling Blitz to take place on saturady 22nd in Tagoat
Coaching:
Dave Guiney and George O'Connor are holding and ''coach the coaches'' training night for all coaches on Thursday 13th June with our under 8 and 10 boys
Kilrane/Rosslare Harbour Active Retirement Group
A payment of €40 has been made on behalf of those wishing to go. This can be paid to Jim in the Harbour View Hotel next Friday, 14th June, between 10 and 11.30 am. (Cont'd over) (Cont) Cost includes transport. South East Regional ARA Garden Party in Ferrycarrig Hotel, Wexford.
Those who wish to attend €25 is payable now. Please see Jim in the Harbour View Hotel between 10 and 11.30 am on Friday the 14th. Price excludes Transport.
Anyone who is interested in the mini cruise to Cherbourg in early September please let Lynn or Mavis know if you have not already done so. Contact Lynn on tel: 0872047471, or Mavis on tel:0868570406.
Stained Glass WorkshopNames please for anyone interested to Lynn or Mavis. Cost €15 per member ;
Providing that there are spare places available non members may join at a cost of €40.
This weeks diaryHarbour Drifters Walkabout – Monday and Thursday from 11 am to 12 noon. Meet in the car park.Whist – Tuesday from 2.30 to 4.30 pm in the Railway Social Club, (R.S.C.)Knitwits – Friday 10.30 am to 12. 30 in the Harbour View Hotel.Scrabble – Friday 2.30 to 4.30 pm in the R.S.C.
We keep in our thoughts and prayers ARA members who are currently unwell.
Used clothing appeal
Dochas Nasamu Orphanage – in Nairobi, Kenya, which is an Irish run and Irish built Aids orphanage, are holding a used clothing appeal of ladies, gents and children's – clothes, shoes, household linens i.e. towels, sheets, blankets, soft toys, handbags etc. (whatever condition – even in need of – recycling – so long as the items are clean).This appeal will take place on Friday 14th June, until 11am, St. Patrick's Church Grounds, and Kilrane Church car park. For further information, please contact Marie on 087 6890995.
The organizers sincerely thank parishioners of Kilrane and Rosslare Harbour for their generous supply of clothing, with our last appeal.
St. Helen's Bay
Service as usual at St. Helen's Bay.
We are delighted to announce our Summer Season Menus and Sunday Lunch Specials are up and running under the management of Head Chef, Geraldine McDonnell. We always welcome our neighbours and visitors to relax in the stunning surrounding of the Clubhouse, even for a social drink. Do call and visit us.
Traditional Irish Music
The 6th Annual Kilrane Festival of traditional Irish music will be held in Culleton's Pub on Saturday 8th June beginning at 12 noon and gong on till late. this festival is associated with the memory of the late Leo Carty.
Are you seeking work
Are you out of work due to illness, accident, or disability? National Learning Network can help to improve your skills, secure employment, or progress to further training and education. Training allowance Paid. FETAC certification. For further information and an application form lease contact National Learning Network, The Faythe, Wexford. 053/9147217 or email wexford@nln.ie.
St. Paul's AC
Car boot sale
A Car Boot Sale will be held in the field beside the primary school in Rosslare Strand on Sun 9th June. Gates open @ 8am. Sales from 8.30am – 2pm. Admission €2, Cars €10 & Vans €20. Proceeds going to Lollitots Community Childcare.
Parish Weekly Envelope
The parish priest offers sincere thanks to all those who contributed to the Parish Fund in the weekly envelope collection for week 22. They donated a total of €218.30.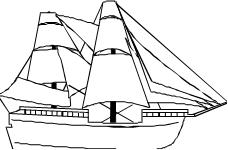 Religious Ceremonies in St. Patrick Church
(For tenth week in ordinary time.)
Sat Jun 8, 7.00pm Mass 10th Sunday.
Sun June 9, 10.30am & 11.30am Mass
Fri Jun 14 9.30am mass
Sat June 15, 7.00pm Vigil Mass
Sun June 16, 10.30am & 11.30am Mass.
Religious Ceremonies in St. Ruan Church
(for tenth week in ordinary time)
Sun Jun 9, 8.30am Mass
Mon Jun 10, 9.30am Mass
Tues Jun 11, vacant
Wed Jun 12, 9.45am Mass
Sun June 16, 8.30am Mass.
Adoration of the Blessed Sacrament
Each week we gather to adore the Blessed Sacrament in:
St. Ruan Church at Kilrane – Mondays 10.00am to 1.00pm
St. Patrick Church at Rosslare Harbour – Wednesdays 10.00am to 1.00pm
Do you wish to spend some time in the presence of Jesus in the Blessed Sacrament?
We urgently need volunteers to ensure that the adoration of the Blessed Sacrament continues. You could volunteer to adore for a quarter of an hour, half an hour or for a full hour. For any information about this glorious task please contact Timmy O'Connor, Bridie Stafford, or Diarmuid Desmond PP.
Disclaimer
The publisher has made every effort to ensure the accuracy of the information contained herein, and we publish these items in good faith, but without responsibility for any dispute, damage or injury, which may occur in relation to the information that we have provided.
The parish priest of Kilrane & Rosslare Harbour types, prints, and publishes 'The Navigator, every week. If you wish to include any material, such as events in your group, notices of upcoming events or advertisements for the sale of goods or services please send e-mail to navfornews@eircom.net, a note to the Parochial Office, or call 053 9133128 before Thursday evening.