The Navigator
Newsletter for Kilrane and Rosslare Harbour
Easter Sunday Mar 31, 2013
E-mail navfornews@eircom.net or Tel 053 913312

_____________________________________________
The Navigator wishes all our readers a very happy and eventful Easter Holiday.
Rosslare strand bowling club
Our Open Day is on Sunday 31st March 2013 and the first bowl of the season will be rolled at 2pm. Visitors are welcome as are any people, male, female, all ages, who would like information about the Club or would like to join.
Rosslare Rangers Ladies
On Sunday 24th the Ladies were away to the All Blacks in the semi final of the Etchingham Cup and lost 3-0 to their neighbours.
As the season draws to a close, Rosslare Rangers Ladies would like to thank all those businesses who supported the team throughout the 2012/2013 season: Culleton's of Kilrane, Gouldson's Pharmacy, Murphy's Super Valu, Harbour View Hotel, Fusion Restaurant, Ferryport House, Karu Farmshop, Azzurri, Lily's Cafe, The Potato Market, Kilrane Inn, Quick Pick, Rosslare Harbour, Mirror Image, Kelly's Resort Hotel, Rochestown Park Hotel, Cork, Riverbank House Hotel and E & P Doyle Butchers, Clonard.
The Ladies would also like to thank everyone who supported them at their matches throughout the season.
Bridge Notes
24/3/13
1st. Kay Hynes and Miriam Begley
2nd. Phylis Lawlor and Brian D'Eath
3rd. Bobby O'Dowd and John Hayes
26/03/13
1st. Pearl Wright and Dave Noonan
2nd. Derek Crosbie and Ian Walker
3rd. Breda Kelly and Pauline Barge
St. Paul's AC
Well done to Gergaly Pap who claimed the National U12 shot putt title in Athlone last weekend. Our club competition will hopefully go ahead on April 10th, hopefully it'll be a bit warmer, and we will finally get out competing to see the benefits of winter training. Remember that everyone is welcome to join us for our Easter Road Race starting by Roche Freight on Easter Sunday at 12noon. Races for all ages. Looking forward to seeing you all there.
All the member of our club extend our sincere sympathy to the Connick family on their recent loss.
The Kilrane/Rosslare Harbour Active Retirement Group
Next meeting will be held on Tuesday 2nd April at 3.00 pm in the Railway Social Club .New members always welcome. For further details contact the secretary on Tel. 053 9133103. Active Retirement Ireland Trade and Tourism Show Tuesday 9th April, 12 noon to 6.00 pm in Whites Hotel, Wexford 85 Exhibition Stands including Fashion Show, Health Promotion, Music and Dance, Gifts and Food Market, Arts and Craft, Cookery, Workshops and National Art Exhibition. Free entry: Everyone welcome
IKEA Dublin Trip on the 17th April All welcome to join us at a cost of €10 per member and €15 non-members. The bus will leave the Social Club at 9.30 am with pick up in Kilrane and Tagoat, (if requested).Arrive at IKEA around 12 noon, depart circa 16.40 with stop off at Jack Whites on way home.
Witches of Eastwick, Opera House , 22nd April Tickets must be paid for at next meeting, if interested in travelling as a group. So far no price advertised by WLOS. For your diary:
*Please note that there will be no Whist, Painting, Line Dancing or Bowls this week.
Monday and Thursday; Harbour Drifters Walk about 11 am to 12 noon, meeting in the car park.
Friday am; Knitwits 10.30 to 12.30 in the Harbour View Hotel Friday pm; Scrabble 2.30 to 4.30 pm in the Railway Social Club
Our thoughts and prayers are with all ARA members who are ill at this time; and we wish all our ARA members a very Happy and Peaceful Easter.
Saint Mary's GAA
Rosslare Coiste Na nOg section:
Underage Indoor league:
A successful under age indoor league has been completed in both Hurling and Football from all teams from u6 to u14, David Murphy our club's county star attended the last night to give adv ice to the boys.
Academy night
Underage Academy Night to commence Friday 5th April for Hurling and football
U8 6.30- 7.15pm U10/12 6.30 – 7.30pm U14 7.30 – 8.30
Under 6 and beginners Academy Night:
U6 – will commence Friday 19th April 6.30-7.00pm
These three nights shall be used as registration nights for infant classes of the three schools and a ''meet and greet'' for the parents.
Come and play our national game of Hurling and at the same time play for your local club ''St. Mary's'' Parents please note: lots of fun, running and exercise
Anybody interested in joining please contact Roy Ryan 087-1225693 or any of the coaches, new members welcome
Note: a fun activity day is planned for the under 14 boys and camogie girls at Rosslare activity and sports centre st. Helens on Friday 12th March, detail to come
A big day on the 4th April for our u8 hurlers, as over 30 boys will travel to play matches on Croke Park
Sponsorship: We would like to Thank Davy Kinsella, Nicholas Mernagh Architects and Geoff Hoffheinz for the sponsorship of underage playing Gear. If anyone is interested in sponsoring the underage section of the club, however small from a sliotar to a football please contact Roy Ryan 087-1225693.
Murphy's Indoor Market
The indoor market will commence on Easter weekend from Good Friday to Easter Monday in the former Murphy's SUPERVALU premises in Rosslare Harbour. From then on it will be open every Saturday & Sunday from 9:00am to 6:00pm. All traders welcome.
Contact 0894975045
Maritime Heritage Centre
The Maritime Heritage Centre will be open on Saturday, Sunday and Bank Holiday Mondays, from 2 to 6 pm. On display will be a feature on Lifeboats, with the emphasis on the local station, showing its many rescues and crews. Call in and enjoy your local museum. Children free.
St. Marys Camogie
The last date for membership payment for under age and adult players is 31st March 2013. Please can all players ensure that payment is made in full by this date in order for all members to be fully insured with the club. The club operates a no pay no play policy. Helmets are now in stock and cost €50. We have a variety of sizes and colours available. The Club is currently trying to commence a boot swap scheme in the club. If any player has a pair of boots that are to small or not needed but in good condition they are welcome to donate them to the club or swap them for another pair. All we ask is that the boots are in pairs, in good condition and clean and have all studs and laces present. A box will be left out at each training session for anyone who wishes to donate or swap.
Coffee morning / Cake Sale
A Coffee morning / Cake Sale will be held in the Harbour View Hotel on Tuesday the 9th April at 11am in aid of the Rosslare Harbour Lifeboat. All are welcome.
First Holy Communion
Holy Communion greeting cards prayer books, rosaries medals etc. are available in the church shop. Come to view so that you can buy local.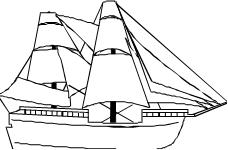 Religious Ceremonies in St. Patrick Church
Sat Mar 30, 7.00pm Easter Vigil ceremonies and mass,
Sun Mar 31, 10.30am & 11.30am Easter Sunday Mass
Fri Apr 5, 9.30pm First Friday mass
Sat Apr 6, 7.00pm Vigil Mass
Sun Apr 7, 10.30am Mass
Religious Ceremonies in St. Ruan Church
Sun Mar 31, 08.30am Easter Mass
Mon Apr 1, 9.30am Mass
Tues Apr 2, 9.30am Mass
Wed Apr 3, 9.30am Mass
Sun Apr 7, 8.30am Mass.
Adoration of the Blessed Sacrament for the coming week in:
St. Ruan Church Monday vacant
St. Patrick Church on Wednesday from 10.00am to 2.00pm
Disclaimer
The publisher has made every effort to ensure the accuracy of the information contained herein, and we publish these items in good faith, but without responsibility for any dispute, damage or injury, which may occur in relation to the information that we have provided.
The parish priest of Kilrane & Rosslare Harbour types, prints, and publishes 'The Navigator, every week. If you wish to include any material, such as events in your group, notices of upcoming events or advertisements for the sale of goods or services please send e-mail to navfornews@eircom.net, a note to the Parochial Office, or call 053 9133128 before Thursday evening.