The Navigator
Newsletter for Kilrane and Rosslare Harbour
May 12, 2013
E-mail navfornews@eircom.net or Tel 053 9161010

_____________________________________________
St. Paul's AC
The first day of the County championships kicked off in New Ross on Sunday. This provided a perfect opportunity to put the winter work to the test and the results speak for themselves with all our athletes wearing club colours with pride and representing the club very well.
Highlights included Bonnie Murphy's win in the U9 100m followed home by Becky Duggan in 3rd. Becky also won bronze in the long jump. The U9 relay of Aoife Devereux, Becky Duggan, Amelia Rees and Bonnie Murphy also had a fantastic victory while Kate Roche won bronze in the U10 long jump.
Our U12s won two bronze medals with Sarah O'Donoghue competing in the 600m and Maeve Hayes the Turbo javelin. These athletes then joined up with Phillippa Murphy and Ava Donohue to add another bronze in the U13 relay.
Meanwhile, our U9 boys relay team of Conn Mernagh, Bobby Byrne, Eoghan Byrne and Matthew Wickham won silver.Reece De La Cour picked up a gold medal in the U12 Turbo javelin while Tommy Wickham (100m) and Harry Kehoe (600m) were 2nd and 3rd respectively in their U13 events.
A further relay medal was added when the U13 team of Tommy Wickham, Daniel Halligan, Reece De La Cour and Harry Kehoe narrowly beat Menapians to claim the title. (cont'd above) (cont'd) Ger Maloney was also in action, competing in Gowran on Monday in Leinsters. This follows on from his silver medal at the national 10k and bronze in the county intermediate race.
Good luck to everyone competing on Day 2 of the county championships on Sunday and to our relay teams in Greystones next weekend. There's no high or long jump training on Saturday. We have made a great to the season, looking forward to seeing the fantastic attendance at training continuing!
Bridge notes
7/05/13
1st. Dave Noonan and Derek Crosbie
2nd. Morgan Ferriter and George Watson
3rd. Molly Farrell and Breda Kelly
Environmental Group
Following the recent fund raising walk, the Group would like to thank all those who participated and the ICA for providing refreshments afterwards in the Community Centre.
On Monday 13th May a talk on Composting, Water Conservation and Waste Management by Ms. Cliona Connolly (Wexford County Council Environment Section) will be taking place at 8pm in the Railway Social Club.
At the meeting the County Council's Local Area Plan for Rosslare Harbour and Kilrane (2011) and the Rosslare Harbour Village Enhancement and Renewal Plan (2012) prepared by RHKEG and WLD will be on display.
St. Helen's Bay GC
Mens Competitions
1. Sunday 5th May 2013 – Open Fourball Any Combination – Stableford – 3/4 Handicap
1st Mark Byrne & Peter Edwards 46 points
2nd Patrick O'Connor & Jason O'Reilly 42
3rd Mark Doyle & Pat Burke 41.
A total of 56 pairs played in today's competition which was kindly sponsored by Kelly's Resort Hotel. Well done to the winners on returning such excellent scores off three quarters handicaps
and thanks to Bill Kelly for his generous support.
2. Saturday 4th May – Open Singles Stableford – White Tees CSS 73
1st Shay Davies (13) 40 points
2nd Jim Murphy (14) 38
3rd Brian Dunne (v) (7) 36
There was a great turnout for today's Open singles competition, 72 players enjoyed a good day's golf. Well done to the winners.
3. Wednesday 1st May – Singles Stableford – White Tees – CSS 72
1st David Stanners (12) 38 points
2nd Pat Furlong(12) 37
4. Upcoming Fixtures & Events for May Wednesday 8th May Singles Stableford (Gents & Ladies)
Friday 10th May Open Wine
Competition all day
Sat 11th May Singles Stableford
(Gents & Ladies)
Sunday 12th May PGA Tankard
(Members Singles Gents G.O.Y./Ladies G.O.Y.)
Monday 13th May Seven Seas Ladies Classic
Tuesday 14th May Seven Seas Ladies Classic
Wednesday 15th May Seven Seas Ladies Classic & Gents Open Seniors (Over 50's) Singles Stableford
Friday 17th May Open Wine
Competition all day
Sat 18th May Open Singles
(Gents & Ladies)
Sunday 19th May Open Singles
(Gents & Ladies)
Wednesday 22nd May Singles Stableford (Gents & Ladies)
Friday 24th May Open Wine
Competition all day
Sat 25th May Singles Stableford (Gents & Ladies)
Sunday 26th May Monthly Medal (Gents & Ladies)
St. Helen's Bay GC
Women's Competitions
04/05/13 Open Singles Stableford
1st Kelley Holt (36) 31
2nd Carol Browne (27) 29 points 33 Well ladies I think summer is here at last. Well done Kelley on your win with 31 points, the wind played a big factor in the scores today so we hope this is a sign of better things to come. Well done also Carol on your score of 29 points. Don't forget we still have two more competitions this weekend and then the Open singles on Wednesday next. Play well and uppermost enjoy your golf. 01/05/13 Singles Stableford
1st Susan Stewart (19) 36 points
2nd Kathleen Goggin (35) 34 points 72 Well done ladies on your wins today especially Susan on your score of 36 points. The bank holiday weekend is looming so don't forget to enjoy your games of Golf over the weekend and uppermost enjoy.
Local Architect Gives Time For Charity
For A €50 donation to the Simon Communities, you will get an hour long consultation with Kilrane based RIAI architect Isabel Barros. Anyone building or renovating home or business may be interested in this initiative that happens on the weekend of 11th and 12th May. All the money raised will help Simon Communities in their work with homeless people. For more information please visit  www.simonopendoor.ie for more info.
St. Mary's GAA
Lotto Jackpot €17,600 Last week's No's 5-12-19-20, Bonus 34. No Winner, Kevin & Aine Kehoe, had a Match 3. Next, Draw Monday 13th May.
Fixtures: U10 Football St Marys v Glynn/Barntown @ 7.00pm in Tagoat
U8 Football Shelmaliers v St Marys @ 11.00am in Hollymount.
U12 Football St Marys v HWH Bunclody @ 11.00am in Tagoat
St. Marys Camogie Club
A very busy weekend for the Rosslare girls last weekend; our U-14 team travelled to New Ross on Fri 3rd may & had another good win! Next game is this Sunday (12th May) away to Horeswood. The U-10 girls played in their 3rd blitz in Rathangan on bank holiday Monday; a great evening of camogie. Training for the U-10's will now take place on Monday evenings at 6.30pm.
Castletown narrowly beat the junior team on bank holiday Monday in Tagoat. The women will take on Naomh Eanna this Sunday (12th May) in Tagoat at 5.30pm.
Kilrane/Rosslare Harbour Active Retirement
May 22nd – Dublin Zoo or City Tour.
Cost €32 covers the coach and a four-course meal on way home.
Entrance fee for Zoo €12.50 and cost of City bus tour €15; whichever is selected to be paid for on the day. To book please contact Jim ASAP on Tel. 9133291
May 30th – Bloom 2013 Flower Festival, Dublin including the launch of ARI's Over 50's Marquee providing live music, fitness gym, gardening tips and various workshops. The cost of €55 covers the coach, entrance fee and a four-course meal on way home. To book please contact Jim ASAP on Tel. 9133291
23rd June – South East Regional ARA Annual Race Day at Gowran Park, Kilkenny; 1 pm to 7 pm. Includes a Ladies and Gents best dressed prize. Price €30 covers admission, Race card, and Meal in the Rooftop Restaurant. (Coach extra). Music and dance until 7 pm. Those interested please contact Doreen ASAP on Tel. 9133103, as payment is required by 29th May.
This Week's Diary:
Harbour Drifters Walkabout – Monday and Thursday from 11 am to 12 noon. Meet in car park.
Whist – Tuesday from 2.30 to 4.30pm in the Railway Social Club,(R.S.C.)
Line Dancing – Wednesday at 3.15pm in the R.S.C. Bowls – Thursday from 2.30 to 4.30 pm in the R.S.C.
Knitwits – Friday 10.30am to 12.30pm in the Harbour View Hotel.
Scrabble – Friday 2.30pm to 4.30pm in the R.S.C.
For people who are seeking work
Are you out of work due to illness, accident, or disability? National Learning Network can help to improve your skills, secure employment, or progress to further training and education. Training allowance Paid. FETAC certification. For further information and an application form lease contact National Learning Network, The Faythe, Wexford. 053/9147217 or email wexford@nln.ie.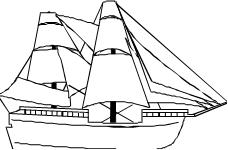 Religious Ceremonies in St. Patrick Church
Sat May 11, 7.00pm Mass
Sun May 12 10.30am Mass
Fri May 17, 9.30am mass
Sat May 18, 7.00pm Vigil Mass
Sun May 19, 10.30am Mass
Religious Ceremonies in St. Ruan Church
Sun May 12, 8.30am Mass
Mon May 13, 9.30am Mass
Tues May 14, 9.30am Mass
Wed May 15, 9.45am Mass
Sun May 19, 8.30am Mass
Adoration of the Blessed Sacrament
Each week we gather to adore the Blessed Sacrament in:
St. Ruan Church at Kilrane – Mondays 10.00am to 2.00pm
St. Patrick Church at Rosslare Harbour – Wednesdays 10.00am to 2.00pm
Disclaimer
The publisher has made every effort to ensure the accuracy of the information contained herein, and we publish these items in good faith, but without responsibility for any dispute, damage or injury, which may occur in relation to the information that we have provided.
The parish priest of Kilrane & Rosslare Harbour types, prints, and publishes 'The Navigator, every week. If you wish to include any material, such as events in your group, notices of upcoming events or advertisements for the sale of goods or services please send e-mail to navfornews@eircom.net, a note to the Parochial Office, or call 053 9133128 before Thursday evening.