The Navigator
Newsletter for Kilrane and Rosslare Harbour
May 26, 2013
E-mail navfornews@eircom.net or Tel 053 9161010

_____________________________________________
St. Helen's Bay
Service as usual at St. Helen's Bay
We are delighted to announce our Summer Season Menus and Sunday Lunch Specials are up and running under the management of Head Chef, Geraldine McDonnell. We always welcome our neighbours and visitors to relax in the stunning surrounding of the Clubhouse, even for a social drink. Do call and visit us.
The Leo Carthy Weekend
This great celebration weekend of traditional song & music will take place on Sat 1st & Sun 2nd June in Our Lady's Island. Anyone interested in helping out or performing please contact David 087 9678153 or Ger 087 2655934 before 25th May.
are you seeking work
Are you out of work due to illness, accident, or disability? National Learning Network can help to improve your skills, secure employment, or progress to further training and education. Training allowance Paid. FETAC certification. For further information and an application form lease contact National Learning Network, The Faythe, Wexford. 053/9147217 or email wexford@nln.ie.
Bridge notes
19/05/13
1st. Kay Hynes and Miriam Begley
2nd. Breda Kelly and Moira Browne
3rd. Emily O'Brien and Mary Scott.
21/05/13
1st. Jo Roche and Emily O'Brien
2nd. George Watson and Pauline Barge
3rd. Breda Kelly and Ian Walker
Kilrane/Rosslare Harbour Active Retirement Group
New Members always welcome
We meet on the first Tuesday of each month at 3 pm in the Railway Social Club. For further details, please contact the secretary on Tel: 9133103
May 30th – Bloom 2013 Flower Festival, Dublin. €55 covers cost of coach, entrance fee and a four course meal on way home.
June 23rd – South East-Regional ARA Annual Race Day at Gowran Park, Kilkenny. Price €30, covers Admission, Race card, and Meal. (Transport extra). Payment required no later than next Tuesday 28th May.
July 4th – South East Regional ARA Garden Party in Ferrycarrig Hotel, Wexford. Price €25 plus transport.
For further details or to book any of the above events please contact Lynn on Tel. 0872047471 or Mavis on Tel. 0868570406.
This weeks diary:
Harbour Drifter's walkabout – Monday and Thursday from 11 am to 12 noon. Meet in the car-park.
Whist – Tuesday from 2.30 to 4.30 pm in the Railway Social Clun (R.S.C.).
Line Dancing – Wednesday from 3.15 to 4.15 pm in the R.S.C.
Bloom Festival – Dublin – Thursday. For details re. payment, time of coach etc please contact Lynn or Mavis on the above Tel. numbers.
Knitwits – Friday from 10.30 am to 12.30 in the Harbour View Hotel
Scrabble – Friday pm 2.30 to 4.30 pm in the R.S.C.
To our members who are currently ill we send our good wishes for a speedy recovery.
St. Helen's Bay GC
Mens Competitions
1. Sunday 19th May – Singles Stableford – White Tees – CSS 72
1st Patrick Furlong (13) 44 points
2nd John Burke (23) 43
3rd Tom Tevlin (19) 42
The scoring today was excellent and 68 players enjoyed a lovely days golf. The competition was kindly sponsored by Wexford Bus. Well done Pat, John, and Tom on your fantastic scores.
2. Saturday 18th May Singles Stableford White Tees – CSS 73
1st Jim Brauneisen (17) 41 points
2nd Paul Conlon (11) 39 countback
3rd Pat (D) Murphy (17) 39
Forty players competed for today's prizes generously sponsored by Hon Treasurer Brian Rankin. Well done to our winners on returning such good scores.
3. Wednesday 18th May Open Seniors (Over 50) Singles Stableford White Tees – CSS 72
Category 50+
1st Mick Brosnan (16) 41 points
2nd Tom O'Riordan (10) 37
Category 65+
1st Seamus McCormack (15) 38
2nd Gay Redmond (15) 35
A total of 48 players enjoyed today's Seniors competition kindly sponsored by Donal O'Murchu & Moira Slevin.
4. Upcoming Fixtures &
Events – May / June 2013
Wednesday 22nd May Singles Stableford (Gents & Ladies)
Friday 24th May Open Wine
Competition all day
Sat 25th May Open Charity
Golf Competition for Jo'burg Child Welfare –
Singles Stableford (Gents & Ladies)
Sunday 26th May Monthly
Medal (Gents & Ladies)
Wednesday 29th May Singles Stableford (Gents & Ladies)
Friday 31st May Open Wine Competition all day
Sat 1st June Open Singles Stableford (Gents & Ladies) / Starting 4.00pm 3 person team junior competition (12 holes followed by presentation at 8.00 pm all juniors welcome)
Sunday 2nd June Open Singles Stableford (Gents & Ladies)
Monday 3rd June Bank Holiday
Open Four Person Team Event
Tuesday 4th June Festival of Food – Open Gents & Ladies Singles
Wednesday 5th June Festival of Food – Open Gents & Ladies Singles
Thursday 6th June Festival of Food – Open Gents & Ladies Singles
Friday 7th June Open Wine Competition all day
Sat 8th June Singles Stableford (Gents & Ladies)
Sunday 9th June Gents Junior & Intermediate Scratch Cups / Ladies Singles Stableford
St. Helen's Bay GC
Women's Competitions
12/05/13 PGA Tankard-Strokes
1st Jean O Kennedy (21) 70 nett Difficult conditions today with rain and wind, well done to Jean on 2nd Susan Steward (19) 72 nett coming in with net 70 and also to Susan and Kelley in a close fought on countback battle for second place with Susan just pipping Kelley on countback. 3rd Kelley Holt (36) 72 nett Many thanks to our professional Glen Robinson for his generous sponsorship today.
11/05/13 Singles S/ford 1st Aine O Connell (12)33
2nd Ann Byrne (27) 32 73 It was a bright sunny day in St. Helen's Bay (Cont'd above) (Cont'd) however the wind was up and got stronger as the day went on. Mid afternoon got one extraordinarily heavy downpour which only lasted three minutes. All was well again but the challenging conditions are reflected in the scores. It was a good day to be one of the Aine ladies as they both came out on top. Aine just pipped Ann by one point for top spot. Well done to all the brave ladies who battled with the wind.
Car boot sale
A Car Boot Sale will be held in the field beside the primary school in Rosslare Strand on Sun 9th June. Gates open @ 8am. Sales from 8.30am – 2pm. Admission €2, Cars €10 & Vans €20. Proceeds going to Lollitots Community Childcare.
St. Mary's GAA
Lotto Jackpot €17,700. Last week's No's 01-09-10-17, Bonus 38 No Winner, We Had 2 Match 3 Winners. Next Draw Monday 27th May.
Saint Mary's Rosslare Coiste Na nOg section:
Academy night:
Underage Academy Night every Friday for Hurling and football
U6 6.30-7.00pm U8 6.30- 7.15pm U12 6.30 – 7.30pm U14 7.30 – 8.30
U10 TUESDAYS 630 -730PM , All new members are very welcome; if you are interested in your son taking part please contact Roy Ryan on 087-1225693
Matches and Results:
U8's -played their hurling matches against St.Annes in Rathangan and football matches against the St. Marys of Maudlintown in Pairc Charman we fielded 3 teams in each match and all boys got full games, well also played Glynn/ Barntown in both Hurling and football in Tagoat and the Shelmaliers last Saturday morning in football in Hollymount
U10's -played their first hurling & football practice matches against St. Fintan's in Tagoat. We had a U 10 & U 9 team in which all players gave their all in what was a great start to the season. We also played St. Martins in Hurling and Shelmaliers
U12's- We had a great turnout of 24 boys for our first u12 football match against Our Ladys Island in Ballymore and Our First Hurling against Enniscorthy Shamrocks , the lads showed great determination & spirit which led to an enjoyable competitive games that all boys participated in. Well done lads. Our team was Dylan Benson, Lorcan Brennan, Pierce Brennan, Cian Byrne, Ryan Culleton, Reece De La Cour, Rian Doyle, Sean Doyle, Jack Duggan, Billy Harmon, Danny Holden, David McDonnell, Jack Meyler, Morgan Mythen, James Newport, Cormac Sheil, Cormac Oleary, Lucas Pierce, Paddy Sheil, Rian Stafford, Kuba Tarnawski, William Twomey, Ruairi Woodcock, Charlie Heffernan
U14 -played St Marys Maudlintown in football in Paric Charman and Davidstown in Boolabawn , Great turnout and boys shows Great Spirit . We are due to play Faythe Harriers in first Hurling Match this coming Thursday .Our under 14 boys and underage coaches had a fun and great day at St Helens Activity centre last Friday. We would like to thank Larry Byrne of St Helens and Siobhan Brennan of Culletons Bar for Helping to make the day a real success for all ( Roy Ryan head first in to the lake was the highlight of the day)
U12FD2 28-05-2013 Round 3 @7.30pm Crossabeg-Ballymurn v St Mary's Rosslare in Ballymurn
U14HD512 30-05-2013 Round 2 @7.30pm St John's Volunteers V St Mary's Rosslare in Pairc Charman
U10HGF1A+B 31-05-2013 Round 3 @ 7.30pm St Mary's Rosslare v Shelmaliers in Tagoat
ACHLDIV3 31-05-2013 Round 5 @ 7.30pm St Mary's Rosslare v Ballyfad in Tagoat
U10HGF2A+B 01-06-2013 Round 3 @ 11am IslandOur Lady's Island St Mary's Rosslare in Our Lady's
write for your life workshop for wexford arts centre
Killinick-based author and journalist Jackie Hayden will host a workshop entitled Write For Your Life at Wexford Arts Centre on Thursday, May 30 from 7 pm to 9.45 pm. More and more people are seeing the value of writing down their life experiences but many find it difficult to get started. Places are limited to 20 participants, and the cost is €45 per person. Details of how to book are available on www.wexfordartscentre.ie or by phone to 053-9123764.
Heart Collection
Heart Collection 10th/11th/12th May 2013. a total of 834 Euros was collected. Thanks to Alan and Des Murphy of Super Valu for use of premises. Thanks to all who collected , and a Big Thank You to all who donated.
MS Church Gate Collection
A church gate collection for Multiple Sclerosis will take place after mass this Saturday 25th and Sunday 26th. All funds collected will stay in Wexford for the physiotherapy on local people who have M.S. Any donations would be greatly appreciated.
Rehab Church gate collection
A church gate collection for Rehab will take place next Saturday/Sunday 1st and 2nd June 2013. Anyone who would like to help out with the collection please contact BrRidgie Boyce Tel 0539133545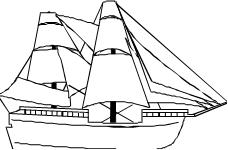 Religious Ceremonies in St. Patrick Church
Sat May 25, 7.00pm Mass
Sun May 26, 10.30am Mass
Fri May 31, 9.30am mass
Sat June 1, 7.00pm Vigil Mass
Sun June 2, 10.30am & 11.30am Masses
Religious Ceremonies in St. Ruan Church
Sun May 26, 8.30am
Mon May 27, 9.30am Mass
Tues May 28, 9.30am Mass
Wed May 29, 9.30am Mass
Sun June 2, 8.30am Mass.
Adoration of the Blessed Sacrament
Each week we gather to adore the Blessed Sacrament in:
St. Ruan Church at Kilrane – Mondays 10.00am to 1.00pm
St. Patrick Church at Rosslare Harbour – Wednesdays 10.00am to 1.00pm
Do you wish to spend some time in the presence of Jesus in the Blessed Sacrament?
We urgently need volunteers to ensure that the adoration of the Blessed Sacrament continues. You could volunteer to adore for a quarter of an hour, half an hour or for a full hour. For any information about this glorious task please contact Timmy O'Connor, Bridie Stafford, or Diarmuid Desmond PP.
Disclaimer
The publisher has made every effort to ensure the accuracy of the information contained herein, and we publish these items in good faith, but without responsibility for any dispute, damage or injury, which may occur in relation to the information that we have provided.
The parish priest of Kilrane & Rosslare Harbour types, prints, and publishes 'The Navigator, every week. If you wish to include any material, such as events in your group, notices of upcoming events or advertisements for the sale of goods or services please send e-mail to navfornews@eircom.net, a note to the Parochial Office, or call 053 9133128 before Thursday evening.