The Navigator
Newsletter for Kilrane and Rosslare Harbour
Sunday November 11, 2012
E-mail navfornews@eircom.net or Tel 053 9133128
_____________________________________________
Bridge Results
4/11/12
1st. Jo Roche and Emily O'Brien
2nd. Pauline Barge and Phylis Brennan
3rd. Lily Hanton and Morgan Ferriter.
6/11/12
1st. Molly Farrell and Breda Kelly
2nd. Emily O'Brien and Pauline Barge
3rd. Ida McCarthy and Miriam Begley
Christmas Cards
Once again this year the Environment Group will be selling Christmas Cards depicting local scenes and send "Greetings from Rosslare Harbour/Kilrane" to raise funds.
We will have our major selling day on Friday 7-12-2012 at Murphy's Supervalu. For those who have to post early for Christmas, Vera Fox will be selling cards from the 15-11-2012. Cards will also be available from Quickpick.
St. Paul's AC
In recent results Ger Maloney won the Leinster master's O50 category cross country championships, he was also 7th overall at this race in Dunboyne. Ger also finished 6th O50 in the Gerry Farnan Cross Country.
Many thanks to everyone who helped at the County Cross country in Ballytrent recently. Thanks to Jamie Ryan for the use of land. Well done to all who competed: Ciara Martin, Becky Duggan, Ciara Murphy, Anna Ryan, Bonnie Murphy, Darren O'Neill, Diarmuid Roche and Shane Ryan (all U9) Phillippa Murphy (Under 11) who qualified for the County team and Georgia Mai Murphy (U13). Our younger athletes can now look forward to the interclub league which kicks off next Sunday November 18th at 2.30pm in Volunteers grounds near the rugby club.
Training times:
Monday (6-7pm indoors Rosslare Strand)
Wednesday 6-7pm for younger athletes and 7-8pm for secondary school and seniors (all Rosslare)
Friday 6-7pm for secondary school and seniors, meeting at roundabout in Rosslare Europort.
New members always welcome.
Date for your diary: our AGM wil be held on December 3rd at 7.15pm in Rosslare Community Centre.
The club would like to offer condolences to MacAogain and Halligan families on their recent loss.
St Helen's Bay GC
Men's Competition Results w/e Sun 4th November 2012 by Alan Howard, Men's Committee PRO
1. Sun 4th Nov 2012 Open Singles Stableford – 15 holes – Non Qualifier
1st Ger Mullhall 34 points
2nd Derek Bradley 32 countback
3rd Paddy Barnes 32
Gross Ciaran Frost 29
2. Sun 28th Oct 2012 Open Singles Stableford – 15 holes – Non Qualifier
1st John Holt 34 points
2nd Ciaran Frost 32
3rd Jim Corcoran 31
3. Mens Committee 2013 – elected at AGM
President Seamus McCormack
Captain Maurice Cooper
Vice Captain Tomas O'Riordan
Hon Secretary John O'Keeffe
Hon Treasurer Brian Rankin
Handicap Secretary Michael Conlon
Committee Pat Furlong
Committee Robert Bradley
Ex Officio John Holt
GLP Larry Byrne
4. Upcoming Fixtures & Events
Weds 7th November Open Singles Gents & Ladies and Wednesday Section
Fri 9th November Open Wine Competition
Sat 10th November Winter League Round 2
Sun 11th November Gents & Ladies Singles – Christmas Hams
Weds 14th November Open Singles Gents & Ladies and Wednesday Section
Fri 16th November Open Wine Competition
Sat 17th November Singles Stableford Gents & Ladies
Sun 18th November Fourball (any combination) – Turkeys
Rosslare Harbour Active Retirement Notes
For those of our members who are in hospital or are recovering from illness our best wishes and hoping you will be well soon.
Up coming events:
Christmas Shopping at Dundrum Shopping Centre 14th November. Bus will leave R.S.C. at 9 am. usual pick up points Cost is €12 members; €17 non members
Christmas Party at the Cedars, Rosslare Strand. 19th December
non members welcome
New members are always welcome to join and to participate in the many activities we provide each month.
TEA DANCE In the Talbot Hotel on Sunday 25th November from 3pm tll 6 pm Admission €10; Tickets from Sean Kinsella at 9123819 or stbridgetscommunitycentre@eircom.net
For Your Diary
Weekly events
Bowls recommence Wednesday night 7.30pm 9.30pm in the R.S.C. Any members interested in playing or learning to play are invited to come along to the R.S.C.
Usual activities on at usual venues on usual days
Christening Robes
Christening Elegance – beautiful hand-made heirloom christening gowns and outfits from 100% silk or linen available to order on-line at www.christeningelegance.ie. We are based in Rosslare and we will be happy to discuss any individual requirements, telephone Judith or Rachel on 053 91 78000 or 087 253 4114.
House to Let
2 Bedroom semi – detached House to let in Ros Mor, Rosslare Harbour, Co. Wexford. OFCH- Fully Furnished, All Amenities within walking distance of Villlage. Rent Allowance accepted. Rent Negotiable. Please Phone – 087 – 7816505 / 087 2861696.
Pop Up Restaurant
P.A. Tagoat school are holding a Pop Up Restaurant on Friday Nov 16th in Tagoat Day Care Centre 5 course meal €20 bring your own wine tables must be booked in advance contact Janet 0863795916 Claire 0872994985 after 6pm or Deirdre 9132926 during school hours.
Christmas Mass Bouquet Cards
Christmas Mass Bouquet Cards are available in the shop before and after the weekend masses.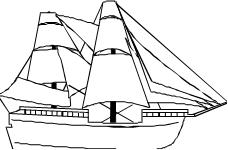 Masses
Masses In St. Ruan Church
Sun Nov 11, Mass 8.30am
Mon Nov 12, Mass 9.30am
Tues Nov 13, Mass.9.30am
Wed Nov 14, Mass 9.45am
Sun Nov 18, 8.30am Mass
Masses in St. Patrick Church
Sat Nov 10, 7.00pm Vigil Mass
Sun Nov 11, 10.30am Mass
Wed Nov 14, 10am to 2.00pm Continuous Adoration of B.S)
Fri Nov 16, 9.30am Mass
Sat Nov 17, 7.00pm Vigil mass
Sun Nov 18, 10.30am Mass
Exposition of The Blessed Sacrament
Mondays: St. Ruan Church, Kilrane 10.00am to 2.00pm
Wednesdays: St. Patrick Church from 10.00am to 2.00pm
Disclaimer
The publisher has made every effort to ensure the accuracy of the information contained herein, and we publish these items in good faith, but without responsibility for any dispute, damage or injury, which may occur in relation to the information that we have provided.
The parish priest of Kilrane & Rosslare Harbour types, prints, and publishes 'The Navigator, every week. If you wish to include any material, such as events in your group, notices of upcoming events or advertisements for the sale of goods or services please send an e-mail to navfornews@eircom.net, a note to the Parochial Office, or call 053 9133128 before Thursday evening.