The Navigator
Newsletter for Kilrane and Rosslare Harbour
Sunday November 18, 2012
E-mail navfornews@eircom.net or Tel 053 9133128
_____________________________________________
Parish Premises News
The Parish Premises Management Committee wish to report significant progress in relation to the preparation of the tender specification for the replacement of the cross and repairs to St. Patrick's Church, Rosslare Harbour. The Committee has approved the awarding of contracts for the carrying out of emergency and essential repairs to the Church of St. Ruan, Kilrane Village and for the replacement of the doors and windows in the Parochial House, Kilrane. It is expected that work on these projects will commence shortly. The Committee is continuing to engage with the Conservation Architects in relation to further conservation works to the Church of St Ruan.
St. Ruan Graveyard
Work on the grave yard has stopped this year for the winter. We will recommence early in the spring 2013/ Mike Kavanagh.
Thrift Fund
A reminder to all our savers that this years Thrift Fund will finish on Saturday 24th November. All cards must be handed in on this day between 11am & 12 noon at The Railway Social Club. Thank you to all those who saved during the year & a special word of thanks to the ladies who collect voluntary every week.
CENTERING PRAYER
If you are interested in learning more come along to a workshop in Clonard Parish Centre on Saturday, 24th November from 2.00 – 5.00 p.m.
Cost for workshop is €10.00.
Please let the Parish Office know for your intention to attend. Tel. 053-9123672.
If you need further information contact Father Martin or Sister Mary on 087-2432947.
Used clothing appeal for Dochas Nasamu Orphanage
Dochas Nasamu Orphanage, in Nairobi, Kenya, which is an Irish run and Irish built Aids orphanage, are holding a used clothing appeal of ladies, gents and childrens – clothes, shoes, household linens i.e. towels, sheets, blankets, soft toys, handbags etc.(whatever condition – even in need of – recycling – so long as the items are clean).
This appeal will take place on Wednesday 21st November, 11oclock, at the Entrance Wall – on right hand side.
For further information, please contact Marie on 087 6890995. The organizers wish to thank the parishioners of Kilrane and Rosslare Harbour for their generous supply of clothing on the occasion of our last appeal.
Rosslare Harbour Active Retirement Notes
For those of our members who are in hospital or are recovering from illness our best wishes and hoping you will be well soon.
Dundrum Shopping trip was a great success which was rounded off with a very nice meal in the Glenview Hotel
The following events will be coming up:
Christmas Party at the Cedars, Rosslare Strand. 19th December
non members welcome
Cost €10 members(Subsidised) non members €20
Bus from the R.S.C. €5.
New members are always welcome to join and to participate in the many activities we provide each month.
TEA DANCE In the Talbot Hotel on Sunday 25th November from 3pm till 6 pm Admission €10; Tickets from Sean Kinsella at 9123819 or email stbridgetscommunitycentre@eircom.net.
Make sure your name and phone no.is on your ticket as there will an interesting Raffle
For Your Diary
Weekly events
Bowls are recommencing on Thursday afternoons from 2.30 pm to 4.30 pm in the R.S.C. Any members interested in playing or learning to play are invited to come along to the R.S.C.
Usual activities on at usual venues on usual days
St Mary's G.A.A.
Lotto Jackpot €14,400 Last week's No's2-7-19-26, Bonus 38.No Winner, Match 3 Winners were Mena & Denise Wickham,Ferryport Ladies and Sarah Fenlon.Next Draw Monday 19th November.
St Mary's G.A.A. Club Rosslare presents A Cooking Demonstration(with alternative ideas for Christmas) & Celebrity Cook Off with Phelim Byrne Friday 23rd November @ 8.30pm in Cedars Hotel Rosslare Door Prize Tickets: €12
We would like to thanking everyone for support our Halloween Disco also thanks the parents who baked, donated sweets and supported the raffle. Thank Skytel Networks Ireland Ltd and Rochefreight Ireland Ltd for the sponsorship of the prizes for best dressed!
Maritime Heritage Centre
The Rosslare Harbour Maritime Heritage Centre is open every weekend (Saturday & Sunday's) 2-6pm.
Bridge Results
11/11/12
1st. John Hayes and Bobby O'Dowd
2nd. Moira Browne and Kathleen Gaynor
3rd. Lily Hanton and Morgan Ferriter
13/11/12
1st. Ida McCarthy and Dave Noonan
2nd. Kay Hynes and Pauline Barge
3rd. Emily O'Brien and Jo Roche
NEW Unislim Class in Rosslare Harbour
A new Unislim class is starting in the Harbour View Hotel next Tuesday 20th November at 9.30am to 10.30am. No joining fee until 2013. Costs only €10 weekly fee. Contact Geraldine on 086 106 4974 for more information. All welcome.
St Helen's Bay GC
Men's Competition Results w/e Sun 4th November 2012 by Alan Howard, Men's Committee PRO
St Helen's Bay GC Mens Competition Results w/e Sun 11th November 2012
1. Sun 11th Nov 2012 Open Singles Stableford – 15 holes – Non Qualifier
1st Brian Dempsey 39 points
2nd Paul Phillips 35
3rd John Holt 34
Gross Mark Byrne 27
2. Upcoming Fixtures & Events
Weds 14th November Open Singles Gents & Ladies and Wednesday Section
Fri 16th November Open Wine Competition
Sat 17th November Singles Stableford Gents & Ladies plus Open Seniors Gents & Ladies (Over 50's) sponsored by Mark Gouldson Pharamacy (deferred competition)
Sun 18th November Fourball (any combination) – Turkeys
Submitted by: Alan Howard, Men's Committee PRO 087 257 6454
Christmas Cards
Once again this year the Environment Group will be selling Christmas Cards depicting local scenes and send "Greetings from Rosslare Harbour/Kilrane" to raise funds.
We will have our major selling day on Friday 7-12-2012 at Murphy's Supervalu. For those who have to post early for Christmas, Vera Fox will be selling cards from the 15-11-2012. Cards will also be available from Quickpick.
The Console Celebration of Light
Remembering our loved ones lost to suicide, will take place in Clonard Church on Sunday Nov 25th at 4pm.
House to Let
2 Bedroom semi – detached House to let in Ros Mor, Rosslare Harbour, Co. Wexford. OFCH- Fully Furnished, All Amenities within walking distance of Villlage. Rent Allowance accepted. Rent Negotiable. Please Phone – 087 – 7816505 / 087 2861696.
Christening Robes
Christening Elegance – beautiful hand-made heirloom christening gowns and outfits from 100% silk or linen available to order on-line at www.christeningelegance.ie. We are based in Rosslare and we will be happy to discuss any individual requirements, telephone Judith or Rachel on 053 91 78000 or 087 253 4114.
Pop Up Restaurant
P.A. Tagoat school are holding a Pop Up Restaurant on Friday Nov 16th in Tagoat Day Care Centre 5 course meal €20 bring your own wine tables must be booked in advance contact Janet 0863795916 Claire 0872994985 after 6pm or Deirdre 9132926 during school hours.
Christmas Mass Bouquet Cards
Christmas Mass Bouquet Cards are available in the shop before and after the weekend masses.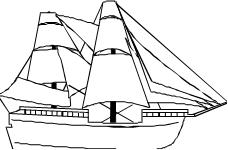 Masses
Masses In St. Ruan Church
Sun Nov 18, Mass 8.30am
Mon Nov 19, vacant
Tues Nov 20, vacant
Wed Nov 21, vacant
Sun Nov 25, 8.30am Mass
Masses in St. Patrick Church
Sat Nov 17, 7.00pm Vigil Mass
Sun Nov 18, 10.30am Mass
Fri Nov 23, 9.30am Mass
Sat Nov 24, 7.00pm Vigil mass
Sun Nov 25, 10.30am Mass
Exposition of The Blessed Sacrament
Mondays: St. Ruan Church, Kilrane 10.00am to 2.00pm
Wednesdays: St. Patrick Church from 10.00am to 2.00pm
Disclaimer
The publisher has made every effort to ensure the accuracy of the information contained herein, and we publish these items in good faith, but without responsibility for any dispute, damage or injury, which may occur in relation to the information that we have provided.
The parish priest of Kilrane & Rosslare Harbour types, prints, and publishes 'The Navigator, every week. If you wish to include any material, such as events in your group, notices of upcoming events or advertisements for the sale of goods or services please send an e-mail to navfornews@eircom.net, a note to the Parochial Office, or call 053 9133128 before Thursday evening.