The Navigator
Newsletter for Kilrane and Rosslare Harbour
Sunday November 25, 2012
E-mail navfornews@eircom.net or Tel 053 9133128
_____________________________________________
Church Bells for Console
There will be a Christmas Celebration of light service in Clonard Church Wexford on 25th Nov. at 4pm
The Church Bell in Kilrane will be rung on Sunday 25th Nov. at 4pm in memory of those lost through Suicide.
We would welcome those who have been affected to to gather at the Church or place of their choice and light a candle
A Christmas Village
Kilrane Rosslare Harbour tops group are delighted to announce the date is set for this year's Village Christmas. We will hold our annual village Christmas on the 21st of December in the memorial park Rosslare Harbour. This is an evening not to be missed as there are many different events taking place on the evening such as carol singing, kids nativity play, a Christmas blessing, punch, mince pies and a monster raffle, and who knows maybe the big red man himself will show a face, there will also be various performances on the evening from local talent groups such as Sheila Grace Dance company and more to be confirmed and the best thing is, it's all free! So don't miss out, the event will commence at 6:30 pm.
St. Paul's AC
Well done to everyone who competed in Round 1 of the winter league hosted by Menapians last Sunday. Including U8 girls: Aoife Devereux 3rd, Becky Duggan 4th, Bonny Murphy 15th; U9 girls: Ciara Martin 3rd, Ciara Power 13th; U10 girls: Niamh Rees 6th, Aoife Rees 9th, Ciara Rees 10th; U11 girls: Amy Boyle 5th, U13 girls Georgia-May Murphy 7th. U8 boys: Conn Mernagh 13th, Marby Deveraux 15th; U9 boys Darren O Neill 7th and James Newport 4th U12 boys. The final two rounds of the league have now been moved to Janurary, hosted by St. Paul's and Ferns.
The AGM of the club is now on in the Community Centre in Kilrane at 7:00 on Saturday 1st December, we look forward to seeing everyone there.
The club would like to express our sympathies to Rosari O'Neill, a former chairperson of St. Pauls, and the Crosbie family on the death of their mother Flo.
Collection for St. Vincent de Paul
The annual church collection for St. Vincent de Paul takes place on the weekend of 8th / 9th December. "Each parish community is asked to highlight this most important and vital collection and to give it again a special place in the pre Christmas parish calendar," Bishop Brennan.
I.C.A Notes
The monthly meeting was held on Wed 7th. A minutes silence was observed for one of our longest serving members, Maureen Halligan, who sadly passed away at Valentia Nursing Home. News of Maureen's passing caused widespread regret to all her fellow ICA members. To her sister Cathleen McCleane, sister-in-law Betty and all the Halligan family we extend our condolences. Deepest sympathy was also extended to Catherine Grogan and family on the death of her father Sean Nolan, Rathcoole, Co Dublin. Our Christmas Dinner takes place in Danby Lodge Hotel on Sat 15th Dec @ 7pm. Looking forward to seeing as many past and present members come along. Marion Mustafa did a wonderful array of Christmas Floral Arrangements. Thank you Marion for sharing some of your many talents. The next meeting is Dec 5th and is our party night. Don't forget your gift (wrapped in Red) and most important of all your party piece. Looking forward to a good night's entertainment.
Wexford County Council Environment Awards 2012 took place in Ferrycarrig Hotel last Monday, 20th November 2012. The awards recognize the efforts of the community in protecting our environment. Local groups. West winds Residents Association, Kilrane, came second in the Best Environmentally Aware and Presented Residential Area Category and Rosslare Harbour Kilrane Environment Group came 3rd in the Best Community Environment Initiative Category for the 'Secret Garden' in Rosslare Harbour Village. Congratulations to all involved in both of these projects –to be recognized by the County Council for jobs very well done.
An easy way to drama
Ballycogley Players are preparing Shakespeare's Comedy of Errors in a full-length adaptation by Fintan Murphy for their Spring production, and they will be taking it on the Festival Circuit in February and March. This adaptation makes the language readily understandable by modern audiences, while retaining the poetry, both witty and lyrical, of Shakespeare. It is almost slap-stick comedy, and the players are having great fun working on it. There are some small crowd scenes, with walk-on parts available. This would be a great opportunity for people to gain experience of drama, without the hardship of learning lines. Rehearsals are in Tomhaggard on Tuesday evenings at 8.00 pm. All welcome, or ring 087 6812690 for further information.
St. Mary's GAA
Lotto Jackpot €14,600.
Last week's No's 6-14-20-30, Bonus 33 No Winner, 1 Match 3 Winners Michelle O' Grady. Next Draw Monday 26th November.
Bridge notes
18/11/12
1st. Breda Kelly & Rita Cussen
2nd. Tom & Joan Bolger
3rd. Jo Roche & Miriam Begley
20/11/12
Club Championship
1st. Breda Kelly &Terry O'Hara
2nd. John Hayes & Miriam Begley
3rd. Ida McCarthy & Bobby O'Dowd
Bridge in both clubs will commence at 7pm until further notice.
Rosslare Harbour Active Retirement
For those of our members who are in hospital or are recovering from illness our best wishes and hoping you will be well soon. Congratulations to Rosslare Harbour Environment group and to Westwinds Estate for doing so well in the Wexford County Competitions and thanks to all the volunteers who made this possible. Christmas Party at the Cedars, Rosslare Strand 19th December non members welcome Cost €10 members(Subsidised) non members €20. Bus from the R.S.C. €5.00. All bookings and payments to be made at the members meeting on December 4th New members are always welcome to join and to participate in the many activities we provide each month. Make sure your name and phone no. is on your ticket, as there will an interesting Raffle.
Line Dancing: subject to enough people being interested, will be organised.
For Your Diary
Weekly events: Painting will be organised in the Hotel Rosslare on Tuesdays from 10.30 to 12.30 pm
Yoga is now available on Tuesdays from 11.30 to 12.30 pm in the Harbour View Hotel
Bowls are recommencing on Thursday afternoons from 2.30 pm to 4.30 pm in the R.S.C. Any members interested in playing or learning to play are invited to come along to the R.S.C.
Usual activities on at usual venues on usual days.
There will be a Sale of Work at 2.30pm before the meeting. Nominations are now being sought for next years committee.
Next members meeting in the R.S.C. on Tuesday 4th December at 3 pm.
'forever fit!'
Shaping up for Christmas continues! Fun Dance Aerobics in Rosslare every Wednesday & Saturday @ 10.00 am! Suitable for all levels – All dance styles! TOP 40 Hits!… Followed by a Total Body Toning, floor workout, plus Flexibility! All welcome! Call or Text Amanda 0879713339
St Helen's Bay GC
Mens Competition Results:
1. Sat 17th Nov 2012 Open Singles
Stableford – 15 holes – Non Qualifier – Sponsored by Mark Gouldson Pharmacy
Winner Seniors (over 50 category) Padraig Tiernan 30 points
Winner (under 50 category) Ciaran Furlong 32. 2nd Brian Dempsey 31
Report: Many thanks to Mark Gouldson Pharmacy, Rosslare Harbour for the generous sponsorship of today's event which had been deferred from an earlier date due to inclement weather at the time. The weather conditions today were calm and sunny (it did get a bit chilly later on though!). Congratulations to Kevin and the green-keeping team for presenting the course in lovely condition – the greens in particular are beautiful for this time of year. Well done to our winners on returning such excellent scores.
2. Upcoming Fixtures & Events
Wednesday 21st Nov Singles (Gents & Ladies).
Friday 23rd Nov Open Wine Competition all day
Saturday 24th Nov Winter League Round 3
Sunday 25th Nov Gents & Ladies Singles Hampers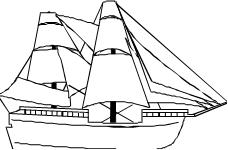 Masses
Masses In St. Ruan Church
Sun Nov 25, 8.30am Mass for Christ the King.
Liturgical celebrations will be not take place while the builders are repairing the roof of St. Ruan Church.
Masses in St. Patrick Church
Sat Nov 24, 7.00pm Vigil Mass
Sun Nov 25, 10.30am
Fri Nov 30, 9.30m Mass
Sat Dec 1, 7.00pm Vigil Mass 1st
Sun Dec 2, 10.30am 1st Sun of Avent.
Exposition of The Blessed Sacrament
Mondays: Cancelled for Monday Oct 29
Wednesdays: St. Patrick Church from 10.00am to 2.00pm
Apologies
During the last fortnight, our computer and e-mail programmes given trouble and as a result some people have not been able to get through. We apologise if your insertion was not included or acted on. We expect that all systems will be 'go' within the next week.
Disclaimer
The publisher has made every effort to ensure the accuracy of the information contained herein, and we publish these items in good faith, but without responsibility for any dispute, damage or injury, which may occur in relation to the information that we have provided.
The parish priest of Kilrane & Rosslare Harbour types, prints, and publishes 'The Navigator, every week. If you wish to include any material, such as events in your group, notices of upcoming events or advertisements for the sale of goods or services please send an e-mail to navfornews@eircom.net, a note to the Parochial Office, or call 053 9133128 before Thursday evening.