The Navigator
Newsletter for Kilrane and Rosslare Harbour
Sunday October 21, 2012
E-mail navfornews@eircom.net or Tel 053 9133128
_____________________________________________
Retreat for Men
We invite you to join the Lay Retreat Association for a Day Retreat for Men, led by Jesuit Fathers on Sunday 4th November 2012 from 10am to 6pm. Coffee, dinner, and evening tea included. Suggested offering €40. All are welcome! Contact John 087-9871152.
Fun Kids Talent Show
Kilrane Rosslare Harbour Tops Group will hold a "Fun Kids Talent Show"on the 2nd of November, starting at 7:30 pm in the Railway Social Club. This is a fun filled competition with prizes for all contestants. €5 per act to enter the competition. Admission is €3 for Adults and children are free when accompanied by an adult.
A Night Of Comedy
The fringes events associated with Wexford Festival Opera season would not be complete without the Ballycogley Players. This is the largest annual fringe festival in the South East and it celebrates its 60th birthday this year. Ballycogley Players are proud and honoured to have contributed to this festival for many years past. This year the group will perform three very funny and entertaining one act plays next week -October 25th, 26th and 27th in St. Michaels S.V.P hall Thomas St (opposite CBS school). Admission €10.00 and curtain up at 8pm. The group will present" Parental Guidance" by Eamonn Kelly, "The Try" a new play by local man Greg Brannock and "The Fat Lady Sings" by David Tristram. A night with the "Players" won't get rid of your troubles but will certainly help you forget them for a couple of hours.
Halloween Fancy Dress Disco
6th Wexford Scouts are holding a Kiddies Fancy Dress Halloween Disco in the Kilrane Community Centre on Tuesday 30th October from 6pm – 9pm. All children welcome. €3.00 per child or €5.00 per family. Come along & have some fun.
Book Club and Coffee Morning
KRH Tops Community Group will hold a Book Club and Coffee Morning in Harbour View Hotel on Wednesday 24th October at 11.00am. Come along and have cake, coffee and a chat whilst you find a good book! Bring your own books and take away as many books as you please! All in aid of your local community Tops show and Summer Community Weekend.
CRIME VICTIMS' WEEK
Victim assistance is holding crime victims week from October 28th to November 4th.
It plans to highlight the issues involved in becoming a victim of crime and promote the availability of its services throughout the week as well as launching its new website.
The service is free and confidential and is available to all victims of crime and traumatic incidents. The service also extends to the families of victims.
For further information please contact your local branch: at Enniscorthy 083 1231028; at Gorey 083 1257510 and at Wexford 083 1253872.
If you wish to volunteer, please contact tel / fax: 066 7119830 fedva@eircom.net
www.victimassistanceireland.com
Wexford Vocational College
Wexford Vocational College are holding an open day for current 5th & 6th Class primary school students on Wednesday October 17th from 3.30pm to 6.30pm and extend an open invitation to parents and children who are interested in enrolling.
St Helens Bay Golf Club
Ladies Golf Results by Georgina Darling
14/10/21012 Singles Stableford
1st Margie O Connor (16) 34 pts
2nd Marie Tevlin (23) 32 pts
3rd Georgina Darling (21) 31pts
The early risers got the best part of the day for golf before the rain started. Congratulations Margie on a great score and well done to Lady Captain Marie and Georgina on coming second and third. There was a great turn out for the club outing to Bunclody Golf Club on Saturday last. The weather was perfect and the golfers enjoyed the course, views and meal afterwards. The Club AGM will take place on Saturday 27th October in the Club house.
Mens Golf results by Alan Howard, PRO
1. Sun 14th Oct 2012 Open Singles
Stableford – White Tees CSS: 72
1st Padraig Bail 43 points
2nd Niall Ellard 40
3rd Patrick O'Connor (visitor) 39
Report: A full time sheet and good scoring today despite the cool conditions throughout and showery rain in the afternoon. Well done to our winners for returning such excellent scores.
2. Sat 13th Oct 2012 Open Singles
Stableford – White Tees CSS:72
1st Tom O'Riordan 32 points countback
2nd Eric Byrne 32
Report: It was a gorgeous Autumn day and ideal conditions for golf and the course is in great condition. Well done to our winners.
The annual club outing also took place today organised by last years Captains Tom and Georgina. A large group of members made the trip to
Bunclody GC and had a thoroughly enjoyable day with the traditional fun shenanigans on the bus to and from the venue.
3. Upcoming Fixtures & Events
Weds 17th October Open Gents & Ladies Singles
Thurs 18th October Open Seniors Over 50s Gents & Ladies
Fri 19th October Open Wine Competition
Sat 20th October Open Singles Stableford
Sun 21st Oct Singles Stableford – Turkeys (Gents & Ladies)
Bridge notes
14/10/12
1st. Jo Brogan & Eileen Herlihy
2nd. Tom & Joan Bolger
3rd. Dick & Mary Hehir.
16/10/12
1st. Moira Browne & Eavan Barnes
2nd. Jo Roche & Breda Kelly
3rd. John Long & John McDonald
Active Retirement Notes
For those of our members who are in hospital or are recovering from illness our best wishes and hoping you will be well soon.
The following events will be coming up:
• Evening Horse race meeting at Wexford 27th October. Admission €25 including two course meal and Race Card
• Hits from the Musicals Ferrycarrig Hotel Oct 29th.
• Christmas Shopping at Dundrum Shopping Centre 14th November
• Christmas Party at the Cedars, Rosslare Strand. 19th December non members welcome
• New members are always welcome to join and to participate in the many activities we provide each month.
• Desmond O'Grady Poetry competition, closing Date 31st Oct 2012 Submissions www.DesmondOGrady.com or by post at: Desmond O'Grady Poetry Competition, White House Bar, 52, O'Connell Street, Limerick.
• In the Talbot Hotel on Sunday 25th November there will be a TEA DANCE from 3pm. ;till 6 pm Admission €10; Tickets from Sean Kinsella at 9123819 or email stbridgetscommunity centre@eircom.net
Your Diary Weekly events & usual activities on at usual venues on usual days.
 St. Paul's AC
Good luck to everyone competing in the Country Cross Country championships in Ballytrent this weekend. There will be an open race for seniors at 12.30 followed by the combined Intermediate women and U19 girls, Intermediate men and U19 boys, non-championship open races for younger athletes followed by the juvenile uneven age championship races starting with U13 girls followed by boys. Good luck to Ger Moloney in the Gerry Farnan Cross Country on Sunday too. This is the selection race for the European Masters Cross Country.
Training times:
Juvenile Athletes: Monday (Kilrane) and Wednesday (Rosslare) both 6pm
Secondary School and Seniors: Wednesday (Rosslare) 7pm, Friday (Rosslare Harbour by roundabout, next to Railway station) 6pm
Throws: contact Eamonn at training New members always welcome
Rosslare Harbour Maritime Heritage Centre
The Rosslare Harbour Maritime Heritage Centre officially opened on Friday; 19th October at 7pm. Located at the former tourist office between Rosslare Harbour & Kilrane, it is hoped the centre will be something the whole community can be part of. The main theme will be local, national, and international maritime history with a portion of the centre being dedicated to local heritage including genealogy etc.
The Rosslare Maritime Enthusiasts are looking for volunteers to help run the centre, so if you can spare an hour, please get in touch. We will also host a fortnight-long exhibition by the renowned maritime artist, Brian Cleare as part of the Wexford Festival Fringe 2012.
Contact: email, rosslaremaritime@hotmail.com or www.facebook.com/RosslareHarbourMaritimeHeritageCentre or a member of the group. You can also follow us on Facebook.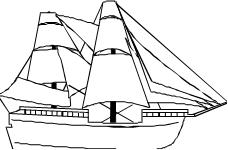 Masses
Masses In St. Ruan Church
Sun Oct 21, 8.30am Mass
Mon Oct 22, 9.30am Mass
Tues Oct 23, 9.30am Mass
Wed Oct 24, 9.45am Mass
Sun Oct 28, 8.30am Mass
Masses in St. Patrick Church
Sat Oct 20, 7.00pm Vigil Mass
Sun Oct 21, 10.30am & 11.30am
Fri Oct 26, 9.30m
Sat Oct 27, 7.00pm Vigil Mass
Sun Oct 28, 10.30am & 11.30am
Exposition of The Blessed Sacrament
Mondays: St. Ruan Church, Kilrane 10.00am to 2.00pm
Wednesdays: St. Patrick Church from 10.00am to 2.00pm
Pious List Novena of Masses
On Thursday November 1, 2012 at 10.30am, the Parish Priest will commence the annual novena of masses for the happy repose of the people inscribed in the Pious List for 2012. Envelopes are available at the porch of each Church if you wish to inscribe your deceased loved ones. Once you have filled in the envelope you may place it in the offertory basket at mass or in the blue collection boxes at the holy water fonts.
Disclaimer
The publisher has made every effort to ensure the accuracy of the information contained herein, and we publish these items in good faith, but without responsibility for any dispute, damage or injury, which may occur in relation to the information that we have provided.
The parish priest of Kilrane & Rosslare Harbour types, prints, and publishes 'The Navigator, every week. If you wish to include any material, such as events in your group, notices of upcoming events or advertisements for the sale of goods or services please send an e-mail to navfornews@eircom.net, a note to the Parochial Office, or call 053 9133128 before Thursday evening.