The Navigator
Newsletter for Kilrane and Rosslare Harbour
September 1, 2013
E-mail navfornews@eircom.net or Tel 053 9161010

_____________________________________________
Rosslare Rangers Ladies Soccer
Rosslare Rangers Ladies Soccer Training is now on Monday's and Wednesday's at 7pm in Rosslare Rangers AFC Grounds. If you have any queries, please call Aishling on 0876533810.
Kilrane/Rosslare Harbour ARA
Next meeting; Our next meeting will be on Tuesday 3rd September at 3.00 pm in the Railway Social Club.
New members very welcome. For further details please contact the secretary on Tel. 0539133103
We continue to remember in our thoughts and prayers all ARA members who are currently ill.
This week's diary: Harbour Drifters Walkabout – Monday and Thursday from 11 am to 12 noon. Meet in the car park.
Knitwits – Friday from 10. 30 am to 12. 30 in the Harbour View Hotel.
Scrabble – from 2.30 to 4.30 pm in the Railway Social Club.
ARA Holiday to Westport: The bus will pick up from the Railway Social Club at 8.30 am on Sunday the 8th September.
Scripture/Prayer Reflection
In St Patrick's Parish Office next Tuesday 27th August at 7 pm for a time of prayerful reflection on God's Holy Word. We welcome and encourage all to come along.
Dochas Nasamu Orphanage
Dochas Nasamu Orphanage – in Nairobi, Kenya, which is an Irish run and Irish built Aids orphanage, are holding a used clothing appeal of ladies, gents and children's – clothes, shoes, household linens i.e. towels, sheets, blankets, soft toys, handbags etc.(whatever condition – even in need of – recycling – so long as the items are clean).
This appeal will take place on Tuesday 3rd September, until 11.15am at St. Patrick's Church Grounds – to right hand side, and Kilrane Church car park. For further information, please contact Marie on 087 6890995.
St Paul's AC
Kilrane Village will be host to our 2nd annual 5 mile road race, sponsored by Roche Logistics Group this Saturday (7th) at 5pm. Whether you run, walk or crawl, all are welcome to take part. You can enter online at runireland.com or on the day of the race.. Registration for the race will take place in the community centre opposite the school. See the clubs facebook page for more details.
Parish Weekly Envelope
The parish priest offers sincere thanks to all those who contributed to the Parish Fund in the weekly envelope collection for week 34: they donated a total of €217.00
St. Helen's GC
Helen's Bay GC Mens Competitions
1. Sunday 25th August – Monthly Medal – Blue Tees – Strokes – CSS 72
Winner Ray Reynolds (15) 68 nett
Class 1 Seamus Kelly (8) 68
Class 2 Rhodes Murphy (13) 70
Class 3 Con Pierce (25) 70
The scoring today in lovely weather conditions was very good. Well done Ray who overcame a field of 78 competitors to win the medal.
2. Saturday 24th August – Open Singles Stableford -White Tees – CSS: 72 (36 points)
1st David Smith (18) 48 points
2nd Paul Monks (25) 40
Class 1 Joe Moore (9) 39
Class 2 Colm Fitzgerald (17) 39
Class 3 Joe Byrne (21) 39
A field of 75 players competed in today's competition which was won by the in form David Smith with an amazing score of 48 points.
3. Wednesday 21st August – Open Seniors – Singles Stableford – White Tees – CSS 72 (36 points)
Over 50 Category:
1st Eric Byrne 40 points
2nd Gerry Byrne 38
Over 65 Category:
1st Tommy Boyce 37
2nd Pat O'Connor 36
There was a good turnout of 57 men for today's competition kindly sponsored by Carmel & Alan Howard. The competition was once again ably organised by Donal O'Murchu. Well done to all who played and particularly the winners on returning excellent scores in the conditions.
4. Upcoming Fixtures & Events:
Wednesday 28th August – Open Singles – Gents & Ladies
Friday 30th August Open Wine Competition all day / Evening 9 Hole Open Competition 5.00pm
Saturday 31st August Singles Stableford – Gents & Ladies
Sunday 1st September Captain's Prize to the Ladies & Lady Captain's Prize to the Gents
St. Helen Bay GC: Women's Competitions
22/08/13, Seniors Open sponsored by Alan and Carmel Howard, Category A (under 50) 1st Niamh Hogan Dun Laoghaire GC (17)39pts, Category B (over 50) 1st Margie O'Connor St Helens Bay GC (17) 40pts, 2nd Anne King Malahide GC(31) 38pts. Early players (which included our winner Margie) set out in misty conditions which disappeared after an hour. From then on, it was a pleasant day for golf. However, the wind came up and club choice on the 17th and 18th became an issue. Niamh was last out and had a great score of 39pts in category A. She lost a shot as did Sandra Denner (though not in the prizes) who was given a special prize by our kind and generous sponsors Alan and Carmel Howard. Anne King from Malahide (no contact details given) with 39pts was just a point behind Margie on 40pts. Congratulations ladies on being in the prizes today. Go raibh mile maith agaibh Alan agus Carmel. An Nuacht – our next Seniors is on Wednesday 4th Sept sponsored by GLP. Final Seniors is on September 18th sponsored by Mark Gouldson. Ladies will have two categories (under and over 50), Gents have three categories. All welcome so members please spread the word.
24/08/13, Singles Stableford, 1st Kelley Holt (34) 34pts, 2nd Joy Elliott (24) 33pts, 3rd Bernadette Tully 31pts. Well done ladies on great scores today, well done Kelley who pipped Joy at the post by 1pt congratulations and keep up the good golf.
25/08/13, August Monthly Medal Strokes, 1st Rachel Lynch (31) 69nett, 2nd Paula O'Leary(11) 70 nett, 3rd Jean O'Kennedy (17)73nett, congratulations to our winner today Rachel with a fantastic score of 69nett closely followed by Paula with 70nett it was a beautiful day today in SHB and the scores reflected this. Well done to all who played today and please remember our Intermediate Team who play the final in Athy on Saturday next all supporters would be very much appreciated, Good Luck Ladies.
*Speaking club** kicks off new club year*
Wexford Toastmasters is a part of the worldwide *public speaking* and * leadership* organisation Toastmasters International. The club's mission is to provide a mutually supportive and positive learning environment in which every individual member has the opportunity to develop oral communication and leadership skills, which in turn foster self-confidence and personal growth.
Wexford Toastmasters Club will resume its regular meetings for term 2013/2014 on the 5th September 2013 at 8.00pm in Whites Hotel. The Wexford
Toastmasters club meets each month every second and fourth Thursday from 8.00pm to 10.00 pm at the 5th Floor of the Whites Hotel. For more information www.facebook.com/wexfordtoastmasters or wexford.toastmasters.pr@gmail.com.
The public is invited to attend meetings as a guest and experience how Toastmasters helps people improve their natural ability to think, speak and listen more effectively.
Irish Shipping Ltd – A Fleet History
A new book tracing every ship in the Irish Shipping Ltd. fleet from its humble beginnings in 1941 to its sad demise in 1984 is due for publication in the autumn/winter of 2013. The authors, Brian Cleare, Leo Coy and brothers Brian and John Boyce have done many years of research and gathered together over four hundred photographs covering every ship in the fleet. Many of the photographs have never been published before. This fine hardback publication, with more than 500 pages will be a superb source of reference for many years to come. After an initial launch in County Wexford, the authors will visit the ports of Cork, Dublin and Waterford to further promote the book. As is usual with such a publication initial production costs are high. We are offering one hundred people the opportunity to become "investors" in the project. For €100, each "investor" will receive a special, limited edition of the book. Their name will appear in ALL of the 1000 + books printed. Each book will be signed by the authors and will have a special hand drawn sketch of an Irish Shipping Ltd. vessel signed by the artist. In addition, each of these 100 books will have a special dust jacket and will be numbered 1 – 100. If you would like to register your interest please contact:- John Boyce 0863934251 email:johnbridgieboyce@hotmail.com Brian Cleare 0861075057 email:clearebrian@yahoo.com, Leo Coy 0863103417 email:leocoy61@gmail.com. Please note that the last date for registration is Sat 21st September.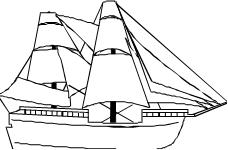 Religious Ceremonies in St. Patrick Church
(For 22nd week in ordinary time.)
Sat Aug 31, 7.00 pm Mass.
Sun Sep 01, 10.30 am & 11.30am Mass
Fri Sep 06, 9.30 am Mass
Sat Sep 07, 7.00 pm Vigil Mass
Sun Sep 08, 10.30 am & 11.30am Mass.
Religious Ceremonies in St. Ruan Church
(For 22nd week in ordinary time)
Sun Sep 01, 8.30 am Mass
Mon Sep 02, 9.30am Mass
Tues Sep 03, 9.30 am Mass
Wed Sep 04, Vacant
Sun Sep 08, 8.30 am Mass.
Adoration of the Blessed Sacrament
Each week we gather to adore the Blessed Sacrament in:
St. Ruan Church at Kilrane on Mondays 10.00am to 1.00pm
St. Patrick Church at Rosslare Harbour on Wednesdays 10.00am to 1.00pm
Do you wish to spend some time in the presence of Jesus in the Blessed Sacrament?
We urgently need volunteers to ensure that the adoration of the Blessed Sacrament continues. You may volunteer to adore for a quarter of an hour, half an hour or for a full hour. For any information about this glorious task, please contact Timmy O'Connor, Bridie Stafford, or Diarmuid Desmond PP
Disclaimer
The publishing committee have made every effort to ensure the accuracy of the information contained herein, and we publish these items in good faith, but without responsibility for any dispute, damage or injury, which may occur in relation to the information that we have provided.
Every week members of the Parochial Committee type, print, and publish 'The Navigator". If you wish to include any material, such as events in your group, notices of upcoming events or advertisements for the sale of goods or services please send e-mail to navfornews@eircom.net, a note to the Parochial Office, or call 053 9161010 before Thursday evening.