The Navigator
Newsletter for Kilrane and Rosslare Harbour
Sunday September 23, 2012
E-mail navfornews@eircom.net or Tel 053 9133128
_____________________________________________
Bridge Notes
6/9/12
1st. Emily O'Brien and Rita Cussen
2nd. Kay Hynes and Miriam Begley
3rd. Phyllis Lawlor and Liz Foley.
Bridge will recommence in Hotel Rosslare on September 25th. New members welcome.
All Ireland Camogie
The Navigator congratulates all the members of the Wexford team and panel who defeated the Cork Team at Croke Park in last Sunday's All Ireland Camogie Final. We send a especial congratulations to our own Linda Bolger and Lisa Bolger who were on the panel and togged out for the great event.
St Marys GAA
Guess the Score: We had no winner of our recent "Guess the Score" Competition for the All Ireland Hurling Final. As a result we will be running another competition for the All Ireland Hurling Final Replay, we the added incentive that the prize money has been raised to €400. Cards are currently in circulation – so why not have a guess!
Our Intermediate Hurlers bowed out of the c'ship recently to a strong Naomh Eanna outfit.
Congratulations to our U-10 footballers on winning their Kent Stainless c'ship. After a great team effort we over-came our neighbours Kilmore in the home of Wexford GAA – Wexford Park – Well done to all boys and their management team.
Our U-8 hurlers compete in the Jack Berry one-day blitz on Sunday week in Rathangan. This will bring the U-8 outdoor season to a close. Your support would be greatly appreciated.
Our U-12s await their finals blitz days which are up-coming at the end of September and early October. Watch this space for further info!
Our Minor Hurlers were beaten in the County Semi-Final by Glynn Barntown last Friday evening. In what can only be described as a titanic battle Barntown prevailed by the minimum at the final whistle – Final score 0-15 to 2-10.
Our Minor football county semi-final has been set for Friday 5th October v's Sarsfields your support would be greatly appreciated.
End of Season Party – our end of season party for all our underage players will take place on Saturday 29th Sept from 5 – 8pm in "Pairc Naomh Mhuire Roslair", We will have fun games, face painting, BBQ, presentations, a disco and lots more – this is a family and club evening and we ask all to come along and join the fun of the party !!!
Cooking Enthusiasts: A date for the diary for all cooking enthusiasts – the club will be holding an evening of cooking demonstrations by Phelim Byrne in mid November in the Cedars Hotel in Rosslare Strand. All dishes will be of a Christmas theme and an ideal way to get a head start on ideas for the festive season. We will have further info in the weeks ahead.
Golf Classic – Thanks to all who supported our recent Golf Classic. In far from ideal weather conditions we had some great scores posted on the days. A big thank you to all sponsors for their generosity and sponsorship.
Last week's Lotto No's 2-11-14-16 Bonus 38,No Winner Next Draw Monday 24th September next weeks jackpot is €12800
Rosslare St. Pauls AC
Everyone is now back training times as follows: Younger athletes: Wednesday (Rosslare) 6pm Athletes 8yrs+: Monday (Kilrane) and Wednesday (Rosslare) both 6pm Secondary School and Seniors: Wednesday (Rosslare) 7pm, Friday (Rosslare Harbour by roundabout, next to Railway station) 6pm Throws: contact Eamonn at training New members always welcome.
Centering Prayer
Fr. Carl Arico, Vice-President of Contemplative Outreach International, will speak on the themes of Forgiveness and Centering Prayer at the following times and venues.
Centering Prayer on Mon Oct 8, 2012 at 7.30pm in Clonard Parish Church:
Forgiveness Prayer: on Wed Oct 10, 2012 at 7.30pm in Ferns Parish Church:
Day of Enrichment: Will starts at 9.15am on Thursday Oct 18, in Ballyvaloo Retreat Centre. More information at www.coi.ie
St Helens Bay Golf Club
Mens Competition Results by Alan Howard PRO
1. Sun 16th Sept 2012 Monthly Medal
(May- deferred) – Strokes – Blue Tees CSS:72
Winner Michael Mahoney (19) 67 strokes
Class 1 Paul Brennan (11) 71
Class 2 Eunan Doyle (12) 69
Class 3 Kevin Maguire (20) 76
2. Sat 15th Sept 2012 Open Singles
Stableford – White Tees CSS:72
1st Arthur Lyons 43 points
2nd Tom Tevlin 39
3. Weds 12th Sept 2012 Open Singles
Stableford – White Tees CSS:72
1st Tom Griffin 44 points
2nd Aaron Kehoe 37
4. Upcoming Fixtures & Events
Weds 19th Sept: Open Gents & Ladies Singles
Thurs 20th Sept Open Seniors Gents & Ladies Over 50
Fri 21st Sept Open Wine Competition
Sat 22nd Sept Singles Stableford (Gents & Ladies)
Sun 23rd Sept Singles Stableford Gents & Ladies
Weds 26th Sept Open Gents & Ladies Singles
Thurs 27th Sept Open Seniors Classic
Fri 28th Sept Open Seniors
Classic / Open Wine Competition
Sat 29th Sept Clare Redmond
Trophy Singles Stableford (Members of St Helen's Bay and Foxrock Golf Club)
Sun 30th Sept Singles
Stableford Gents & Ladies
Ladies Results by Georgina Darling:
Ladies golf results from St Helens bay Golf Club Medal Strokes 16/9/2012
1st Susan Evans (21) 70
2nd Anne Gubbins (28) 72
3rd Ann Byrne (28) 73
Congratulations to Susan, Anne and Ann on their great scores in difficult conditions in the re-scheduled May Monthly medal. The players battled high winds and plenty of showers throughout the day. The Club Outing is on Saturday 13th October to Bunclody Golf Club so if you haven't put your name down yet please do so soon so that numbers attending can be finalised.
Rosslare Harbour Active Retirement
For those of our members who are in hospital or are recovering from illness our best wishes and hoping you will be well soon. Our Holiday to Clare this year was one of the most enjoyable even though our numbers were not very great. The staff of the Clare Inn were excellent and the icing on the cake was that there was no single supplement whatsoever.
Please Note: our next meeting is on Tuesday 2nd of October at the earlier time of 2 pm. sharp . This will be followed by the Bric a Brac Sale starting at 4.30 pm. Non members are most welcome to this event. New members are always welcome to join and to participate in the many activities we provide each month.
For Your Diary:
Monday: Harbour Drifters Walkabout: the Walkers will meet at the R.S.C. car park at 11.00am sharp to decide where to walk on that day.
Tuesday: Whist R.S.C. 2.30 pm. to 4.30 pm.
Thursday: Harbour Drifters Walkabout, see above statement.
Bowls : new dates and times to be decided
Friday :Knitwits Circle: Harbour View Hotel 10.30am to 12.30pm
Scrabble in the R.S.C. 2.30 pm. to 4.30 pm.
Next members meeting 2 pm. sharp Tuesday 2nd October in the R.S.C.
ROSSLARE BOWLING CLUB – FINALS 2012
Congratulations to all those who won the following 2012 Finals :
Saturday Sept 8th Trips Final Winners: Aidan Mahon, Roz Mordaunt, Paul Farrell
Ladies Singles Winner: Marian Farrell
******************************
Sunday Sept 9th
Ladies Pairs: Winners: Kathleen Cuffe & Chris Naughton
Mens Pairs Winners: Michael Cuffe & Sean O'Neill
*************************************
Saturday Sept 15th
2 Woods Winner: Kevin Kent
Mixed Pairs Winners: Kathleen Cuffe & Michael Cuffe
*************************************
Sunday Sept 16th
Mixed Rinks Winners: Harry, Kathleen, Myles, Michael Suleyman.
Mens Singles Winner: Maurice Mc Carthy
New members (ladies, gents, all ages) are always welcome to come and join.
Sea Angling
The Rosslare Hrb/Kilrane Sea angling competition and barbeque was a huge success again on the 1st Sept. The prize winners were in Adult section; 1st Paula Saunders won The Billy Beardwood Memorial Plate, 2nd Andrew Walsh won The Michael Griffin Memorial Shield, 3rd Mark Mernagh, 4th Toss Sinnott. Under 16s, 1st Toby Walsh – Kelly's Strand Hotel Cup, 2nd Toby Walsh, 3rd Ian Kavanagh, 4th Kieran Doran. Well done to all. We would also like to thank all our sponsors namely; Culleton's Bar, Provac Ltd….Helen and Shay Delaney, Madeleine Quirke, Colm Murphy Tackle shop, Rosslare Strand, Leo Coy, Joe Quirke & Tommy Carroll. Thanks to Tommy and Anne O' Brien and Ned Sheil for doing the Barbeque. Thanks to Bernie Roche and Breda Sheil for organising the crab fishing competition which was also a great success.
We will hold our third and Final Fishing competition and Barbeque on Sat 29.9.12 starting at 8.30am. There will be prizes again for adults and Under 16 s. Both boys and girls are welcome. There will be a barbeque afterwards at 4 pm when all boats return and everyone is welcome to come along. It is hoped to continue to create a family affair so everyone is welcome whether participating or not. We will have a small crab fishing competition around 3pm for the little ones so bring them along and enjoy. Prizes for kids will be presented in the lagoon around 5.30pm and adult prizes will be at the sponsors venue at 9.30pm which is Hotel Rosslare this time around, thanks to George Leahy and all his staff. Also sponsoring us this occasion is DR Logistics and Warehousing Ltd, Wexford and thanks to Bernie Roche for that, it is much appreciated. There will be a sheet in the Railway Social Club to put down names of participants and you can pay then or on the day. Adults E10.00 Under 16s Free. Barbeque is free to all. Looking forward to seeing you all there and to a nice day.
Irish dancing classes
Irish dancing classes have resumed every Monday and Thursday in the railway social club at 5.30pm. All children most welcome be it competitively or not. Further details 0879586726.
Rosslare Rangers AFC
Rosslare Rangers Youths played a great match on Saturday with a 2.2 score line against Bree Utd at home. Scorer for Rangers was Ciaran Heffernan (2)
Rosslare Rangers 1st team won against Enniscorthy Town on Sunday last in Enniscorthy 0.1. Scorer for Rangers Emmet Byrne.
Rosslare Rangers 2nd team were awarded 3 points as Blackwater could not field a team.
Rosslare Rangers Gym memberships are taken every Tuesday and Thursday between 7.30pm and 9.00pm in the Gym. Annual membership €100.00, 6 months: €60 and 3 months: €30.00. €20 for fob which is returnable at end of membership. Enquiries to 0871557386
Club Lotto now stands at €20,000.00. Tickets can be bought at usual outlets, and from committee members. Please support your local soccer club.
Next Code of Ethics Course taking place in the Talbot Hotel, Wexford on Saturday 22nd September at 10.00 – 1.00pm. Cost of course €20.00. Further details re courses are available on club notice board.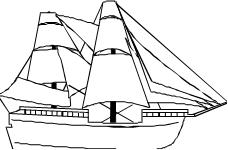 ****************************************************************
Lost
A wooden rosary beads in a black leather purse was lost in the vicinity of the graveyard after the funeral last Wednesday. The beads are of great significance and value to the owner. If anyone has found it could they please contact the Parish Priest in the parochial office or by phone 053 9133128.
****************************************************************
Masses
Masses In St. Ruan Church
Sun Sep 23, 8.30am Mass
Mon Sep 24, 9.30am Mass
Tues Sep 25, 9.30am Mass
Wed Sep 26, vacant
Sun Sep 30, 8.30am Mass
Masses in St. Patrick Church
Fri Sep 28, 9.30m Mass of First Friday
Sat Sep 29, 7.00pm Vigil Mass
Sun Sep 30, 10.30am & 11.30am masses
Exposition of The Blessed Sacrament.
Mondays: St. Ruan Church, Kilrane 10.00am to 2.00pm
Wednesdays: St. Patrick Church from 10.00am to 2.00pm
Disclaimer
The publisher has made every effort to ensure the accuracy of the information contained herein, and we publish these items in good faith, but without responsibility for any dispute, damage or injury, which may occur in relation to the information that we have provided.
The parish priest of Kilrane & Rosslare Harbour types, prints, and publishes 'The Navigator, every week. If you wish to include any material, such as events in your group, notices of upcoming events or advertisements for the sale of goods or services please send an e-mail to navfornews@eircom.net, a note to the Parochial Office, or call 053 9133128 before Thursday evening.