The Navigator
Newsletter for Kilrane and Rosslare Harbour
Sunday September 30, 2012
E-mail navfornews@eircom.net or Tel 053 9133128
_____________________________________________
Bridge Notes
23/9/12
1st – Claire Walsh and Nick Cadogan
2nd – John Hayes and Bobby O'Dowd
3rd – Emily O'Brien and Jo Roche.
25/9/12
1st – Angela McGuinness and John Clarke
2nd – Dave Noonan and Derek Crosbie
St Marys GAA
Lotto Jackpot €13,000 Last week's No's 3-6-9-27. Bonus 34 No Winner, Match 3 Winners Paddy Mullally and Jessica Siggins. Next, Draw Monday 1st October.
U12 Festival of Hurling Saturday 6-10-'12
Round 1 St Marys v Fethard @ 10.00am in Buffers A
Kilrane/Rosslare Harbour ICA
ICA meeting next Wed 3rd Oct at 8pm in Kilrane Community Centre. New members welcome. The ICA are having a 25th anniversary lunch in Kelly's Hotel on Wednesday 10th Oct at 1pm. We would be delighted to see as many members, past and present at the celebration. Lunch is 23 Euro. Contact Betty 086-3511510, Carmel 087-7551865 or Moira 087-1275513.
Rosslare St. Pauls AC
Everyone is now back training times as follows:
Younger athletes: Wednesday (Rosslare) 6pm
Athletes 8yrs+: Monday (Kilrane) and Wednesday (Rosslare) both 6pm
Secondary School and Seniors: Wednesday (Rosslare) 7pm, Friday (Rosslare Harbour by roundabout, next to Railway station) 6pm
Throws: contact Eamonn at training.
New members always welcome.
Centering Prayer
Fr. Carl Arico, Vice-President of Contemplative Outreach International, will speak on the themes of Forgiveness and Centering Prayer at the following times and venues.
Centering Prayer on Mon Oct 8, 2012 at 7.30pm in Clonard Parish Church.
Forgiveness Prayer: on Wed Oct 10, 2012 at 7.30pm in Ferns Parish Church.
Day of Enrichment: Will starts at 9.15am on Thursday Oct 18, in Ballyvaloo Retreat Centre.
More information at www.coi.ie
St Helens Bay Golf Club
Mens Competition Results by Alan Howard PRO
1. Sun 23rd Sept 2012 Open Singles     Stableford – White Tees CSS: 72
1st Fran Anderson 39 points
countback
2nd Jim Corcoran 39
3rd Robert Bradley 38
2. Sat 22nd Sept 2012 Open Singles    Stableford – White Tees CSS:72
1st Paul Brennan (11) 43 points countback
2nd Sean Roche (21) 43
3. Thurs 20th Sept 2012 Open SEniors     Over 50's – Singles Stableford – White Tees     CSS:72 – Sponsored by Pat & Bernie Furlong
1st Donal O'Keeffe (22) 37 points
2nd Joe Delaney (5) Visitor 36 countback
3rd Paul Conlon (10) Visitor 36
Nearest the Pin (3rd) Joe Delaney (5) 7ft 11ins
4. Weds 19th Sept 2012 Open Singles Stableford – White Tees CSS:71
1st Paul Forde 36 points countback
2nd Gerry Byrne 36 countback
5. Upcoming Fixtures & Events
Weds 26th Sept Open Gents & Ladies Singles
Thurs 27th Sept Open Seniors Classic
Fri 28th Sept Open Seniors Classic / Open Wine Competition
Sat 29th Sept Clare Redmond Trophy Singles Stableford (Members of St Helens Bay GC or Foxrock GC)
Sun 30th Sept Singles Stableford Gents & Ladies
Ladies Results by Georgina Darling:
23/9/2012 Singles Stableford
1st Eileen Brosnan (15) 42pts
2nd Bernie Furlong (21) 34pts
3rd Joan Walsh (21) 33pts
What a fantastic score from Eileen in rather blustery and taxing conditions today. She had a fantastic front 9 and never really looked back. Well done to Bernie and Joan who also had great scores.
20/9/2012 Open Seniors Sponsors Bernie & Pat Furlong
1st Kathleen Murphy (28) 39 pts
2nd Jo Devitt (22) 35 pts
The Open Seniors Competition sponsored by Bernie and Pat Furlong was well supported and well represented by many clubs. Well done to our deserving winners Kathleen & Jo who were well ahead of the rest of the field.
Rosslare Harbour Maritime Heritage Centre
The Rosslare Harbour Maritime Heritage Centre will officially open on Friday 19th October at 7pm. Located at the former tourist office between Rosslare Harbour & Kilrane, it is hoped the centre will be something the whole community can be part of. The main theme will be local, national and international maritime history with a portion of the centre being dedicated to local heritage including genealogy etc. The Rosslare Maritime Enthusiasts are looking for volunteers to help run the centre, so if you can spare an hour, please get in touch. We will also host a fortnight-long exhibition by the renowned maritime artist, Brian Cleare as part of the Wexford Festival Fringe 2012. If you are interested in helping out or need further info, email: rosslaremaritime@hotmail.com or contact a member of the group. You can also follow us on facebook for regular updates; www.facebook.com/RosslareHarbourMaritimeHeritageCentre
Rosslare Harbour Active Retirement
For those of our members who are in hospital or are recovering from illness our best wishes and hoping you will be well soon.
Please Note: our next meeting is on Tuesday 2nd of October at the earlier time of 2 pm sharp . This will be followed by the Bric a Brac Sale starting at 4.00 pm. Non members are most welcome to this event. New members are always welcome to join and to participate in the many activities we provide each month.
For Your Diary:
Monday: Harbour Drifters Walkabout.
Tuesday: Whist R.S.C. 2.30 pm. to 4.30 pm.
Thursday: Harbour Drifters Walkabout,.
Bowls : new dates and times to be decided
Friday :Knitwits Circle: Harbour View Hotel 10.30 am. to 12.30 pm. Scrabble in the R.S.C. 2.30 pm. to 4.30 pm.
Next members meeting 2 pm. sharp Tuesday 2nd October in the R.S.C.
Irish dancing classes
Irish dancing classes have resumed every Monday and Thursday in the railway social club at 5.30pm. All children most welcome be it competitively or not. Further details 0879586726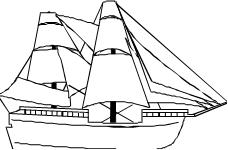 Masses
Masses In St. Ruan Church
Sun Sep 30, 8.30am Mass
Mon Oct 1, 9.30am Mass
Tues Oct 2, 9.30am Mass
Wed Oct 3, 9.30am Mass
Sun Oct 7, 8.30am Mass
Masses in St. Patrick Church
Fri Oct 5, 9.30am Mass of First Friday
Sat Oct 6, 7.00pm Vigil Mass
Sun Oct 7, 10.30am & 11.30am masses
Exposition of The Blessed Sacrament
Mondays: St. Ruan Church, Kilrane 10.00am to 2.00pm
Wednesdays: St. Patrick Church from 10.00am to 2.00pm
Disclaimer
The publisher has made every effort to ensure the accuracy of the information contained herein, and we publish these items in good faith, but without responsibility for any dispute, damage or injury, which may occur in relation to the information that we have provided.
The parish priest of Kilrane & Rosslare Harbour types, prints, and publishes 'The Navigator, every week. If you wish to include any material, such as events in your group, notices of upcoming events or advertisements for the sale of goods or services please send an e-mail to navfornews@eircom.net, a note to the Parochial Office, or call 053 9133128 before Thursday evening.