The Navigator
Newsletter for Kilrane and Rosslare Harbour
September 8, 2013
E-mail navfornews@eircom.net or Tel 053 9161010

_____________________________________________
Rosslare Rangers Ladies Soccer
Rosslare Rangers Ladies Soccer Training is now on Monday's and Wednesday's at 7pm in Rosslare Rangers AFC Grounds. If you have any queries, please call Aishling on 0876533810.
Kilrane/Rosslare Harbour ARA
This week's diary:
Harbour Drifter's Walkabout – Monday and Thursday from 11am to 12 noon. Meet in the car park.
Whist – Tuesday from 2.30 to 4.30 pm in the Railway Social Club
Knitwits – Friday from 10.30 to 12.30 in the Harbour View Hotel
Scrabble – Friday from 2.30 to 4.30 pm in the Railway Social Club
New members always welcome.
For further details please contact the secretary on Tel: 9133103.
We continue to remember in our thoughts and prayers our members who are ill at this time.
Sea Angling Results
The Rosslare Hbr/Kilrane Sea angling competition and barbeque was a huge success again on the 31.8.13 last. The prize winners were in Adult section; 1st Andrew Walsh The Railway Social Club Plate, 2nd Kieran Doran The Murt O Rourke Memorial Plaque, 3rd Joint Winners, Toss Sinnott, James O Sullivan Busher, Padraig Quirke The Michael Griffin Memorial Shield, 4th Michael Delaney. Under 16s, 1st Toby Walsh Ferryport House Plaque, 2nd Sean Cullen, 3rd Toby Walsh, 4th Ian Kavanagh. Well done to all. We would also like to thank all our sponsors that day who were very generous on the day namely; Railway Social Club, DR Logistics and Warehousing. Bernie Rochem Colm Murphys Wigeon Rests Tackle shop ,Rosslare Strand, Hotel Rosslare, Ferryport House, Tommy Carroll, Rosslare Hbr/Kilrane Small Boat owners Association. Thanks to Richard Duggan and Ned Sheil for doing the Barbeque.Thanks to Bernie Roche, Bernie Mullen and all the ladies for organising the Crab fishing competition which was also a great success (the grannies and mammy's got more excited than the kids!!!!)
September Sea Angling Competition
The Rosslare Hbr/Kilrane Sea Angling Club will hold our Final Fishing competition and Barbeque on Saturday 14.9.13 starting at 9am .The main competitions on this day will be for The Jacko Walsh Memorial Cup and the Billy Beardwood Memorial Plate. There will be prizes again for adults and Under 16 s. Both boys and girls are welcome. There will be a barbeque afterwards at 4 pm when all boats return and everyone is welcome to come along. It is hoped to continue to create a family affair so everyone is welcome whether participating or not. We will have a small crab fishing competition around 3pm for the little ones so bring them along and enjoy. Prizes for kids will be presented in the lagoon around 5.30pm and adult prizes will be at the sponsors venue at 9.30pm which is Culleton's Bar this time around, thanks to Siobhan and all her staff. Also sponsoring us this occasion is Provac Ltd., Wexford and thanks to Shay and Helen Delaney for that, it is much appreciated. There will be a sheet put in the Railway Social Club to put down names of participants and you can pay then or on the day. Adults E10.00 Under 16s Free. Barbeque is free to all. Looking forward to seeing you all there and to a nice day.
Scripture/Prayer Reflection
In St Patrick's Parish Office next Tuesday September 10, 2013 at 7 pm for a time of prayerful reflection on God's Holy Word. We welcome and encourage all to come along.
St. Helen's GC
St Helen's Bay GC Mens Competitions w/e Sun 1st September 2013
1. Sunday 1st September – Lady Captain's Prize to the Gents – Singles Stableford – White Tees – CSS 71 1st Ger Mulhall (23) 42 points 2nd Anthony McGrane (11) 41 Gross John Holt (3) 36 3rd Cyril Pierce (25) 40 Today's competition attracted 71 competitors. A single point separated winner Ger from runner-up Anthony. Congratulations to all who played and thanks again to Lady Captain Peigi for the lovely prizes. 2. Saturday 31st August – Open Singles Stableford – White Tees – CSS: 72 (36 points) 1st Patrick O'Connor (6) 41 points (count-back) 2nd Jim Brauneisen (16) 41 Gross John Holt (3) 33 3rd Mark Tully (23) 40 A field of 55 players enjoyed excellent course conditions today. Well done Pat and hard luck Jim who was beaten on the count-back rule. 3. Upcoming Fixtures & Events Wednesday 4th September – Open Seniors (Over 50) – Singles – Gents & Ladies Saturday 7th September – Singles Stableford – Gents & Ladies Sunday 8th September – Monthly Medal – Singles Gents & Ladies Wednesday 11th September -Open Singles – Gents & Ladies Friday 13th September – Open Wine Competition Saturday 14th September – Singles Stableford – Gents & Ladies Sunday 15th September – Singles Stableford (Hampers) – Gents & Ladies Wednesday 18th September – Open Seniors (Over 50) – Singles – Gents & Ladies Friday 20th September – Open Wine Competition Saturday 21st September – Singles Stableford – Gents & Ladies Sunday 22nd September – Singles Stableford (Hampers) & Club Matchplay Finals – Gents & Ladies Wednesday 25th September – Open Singles – Gents & Ladies Friday 27th September – Open Wine Competition Saturday 28th September – Clare Redmond Trophy – Singles Stableford (Members of St Helen's Bay & Foxrock GC) – Gents & Ladies Sunday 29th September – Singles Stableford – Gents & Ladies Submitted by: Alan Howard, Men's Committee PRO 087 257 6454 31/08/13, Singles Stableford, 1st Anna Marie Murphy (36) 32pts. Well done Anna Marie on a great score today. 01/09/13, Captains Prize to the Ladies, 1st Susan Evans (17) 39pts, 2nd Ann Byrne (23) 36pts, 3rd Sandra Denner (35) 35pts, Front nine – Eileen Brosnan 19pts, Back nine – Kelley Holt 19pts. The rain kept away today and it was beautiful in SHB but the wind made the going tough but not for Susan who came in with a magnificent 39pts. Well done Susan on losing another shot and to all our prizewinners today, keep up the great golf. A very special thanks to our Captain Maurice who provided absolutely beautiful prizes.
Irish Shipping Ltd – A Fleet History
A new book tracing every ship in the Irish Shipping Ltd. fleet from its humble beginnings in 1941 to its sad demise in 1984 is due for publication in the autumn/winter of 2013. The authors, Brian Cleare, Leo Coy and brothers Brian and John Boyce have done many years of research and gathered together over four hundred photographs covering every ship in the fleet. Many of the photographs have never been published before. This fine hardback publication, with more than 500 pages will be a superb source of reference for many years to come. After an initial launch in County Wexford, the authors will visit the ports of Cork, Dublin and Waterford to further promote the book. As is usual with such a publication initial production costs are high. We are offering one hundred people the opportunity to become "investors" in the project. For €100, each "investor" will receive a special, limited edition of the book. Their name will appear in ALL of the 1000 + books printed. Each book will be signed by the authors and will have a special hand drawn sketch of an Irish Shipping Ltd. vessel signed by the artist. In addition, each of these 100 books will have a special dust jacket and will be numbered 1 – 100. If you would like to register your interest please contact:- John Boyce 0863934251 email:johnbridgieboyce@hotmail.com Brian Cleare 0861075057 email:clearebrian@yahoo.com
Leo Coy 0863103417
email: leocoy61@gmail.com. Please note that the last date for registration is Sat 21st September.
Parish Weekly Envelope
The parish priest offers sincere thanks to all those who contributed to the Parish Fund in the weekly envelope collection for week 35; they donated a total of €271.40
St. Patrick Church Cross
The cross on the roof of St. Patrick sits on the pinnacle of the church, which is approx 30 feet above the ground. The upper tip of the cross is approximately another 30 feet above that. It weighs approx 3.75 Tonnes. When it was erected the reinforcing bars were post tensioned using hydraulic jacks to provide 8 tonnes of tension in each bar giving a total of 32 tons of tension locked into the cross structure. The work of taking down that structure is a complex job requireing meticulous planning. Our architect, John Maher engaged MTW Partnership of Dublin to plan its removal and last week they provided the plan for that work. We will now seek quotations from competent contractors one of whom we will appoint to carry out work as soon as possible.
Making the replacement cross is also a complex job that requires meticulous planning. John Mahon engaged a local firm, Kent Manufacturing of Wexford, to design and install it. After many meetings over the last few months on Thursday August 29, 2013 the committee and our architect met Kent's designer, John Roche. We made a final decision on the shape and materials used in the new cross, which will be ready to install once the existing cross has been removed. We have posted a photo rendition of the new cross on the church notice board to show how it will look when the work is finished.
Trad Music at the Cedars
A Traditional music and Song, Fundraising Night for The Wexford Alzheimer's Homecare, will be held in Cedars Hotel Rosslare Strand on Saturday September 14, at 8pm. There is no admission charge. If you play Traditional Music or can Sing a Song you would be most welcome to join in. All we ask is that you donate some money in the box on the night There will be a Raffle also. This is for a very worthy cause so please come along and support this great event.
If you need any more information please tel Eileen 0879869501.
Speaking club
Toastmasters club meets each month every second and fourth Thursday from 8.00pm to 10.00 pm at the 5th Floor of the Whites Hotel. For more information www.facebook.com/wexfordtoastmasters or wexford.toastmasters.pr@gmail.com.
The public is invited to attend meetings as a guest and experience how Toastmasters helps people improve their natural ability to think, speak and listen more effectively.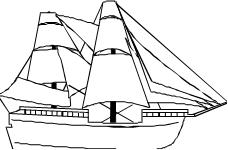 Religious Ceremonies in St. Patrick Church
(For 23rd week in ordinary time.)
Sat Sep 07, 7.00 pm Mass.
Sun Sep 08, 10.30 am & 11.30am Mass
Fri Sep 13, 9.30 am Mass
Sat Sep 14, 7.00 pm Vigil Mass
Sun Sep 15, 10.30 am & 11.30am Mass.
Religious Ceremonies in St. Ruan Church
(For 23rd week in ordinary time)
Sun Sep 08, 8.30 am Mass
Mon Sep 09, 9.30am Mass
Tues Sep 10, 9.30 am Mass
Wed Sep 11, 9.30am Mass
Sun Sep 15, 8.30 am Mass.
Adoration of the Blessed Sacrament
Each week we gather to adore the Blessed Sacrament in:
St. Ruan Church at Kilrane on Mondays 10.00am to 1.00pm
St. Patrick Church at Rosslare Harbour on Wednesdays 10.00am to 1.00pm
Do you wish to spend some time in the presence of Jesus in the Blessed Sacrament?
We urgently need volunteers to ensure that the adoration of the Blessed Sacrament continues. You may volunteer to adore for a quarter of an hour, half an hour or for a full hour. For any information about this glorious task, please contact Timmy O'Connor, Bridie Stafford, or Diarmuid Desmond PP
Disclaimer
The publishing committee have made every effort to ensure the accuracy of the information contained herein, and we publish these items in good faith, but without responsibility for any dispute, damage or injury, which may occur in relation to the information that we have provided.
Every week members of the Parochial Committee type, print, and publish 'The Navigator". If you wish to include any material, such as events in your group, notices of upcoming events or advertisements for the sale of goods or services please send e-mail to navfornews@eircom.net, a note to the Parochial Office, or call 053 9161010 before Thursday evening.