The Navigator
Newsletter for Kilrane and Rosslare Harbour
Sunday September 9, 2012
E-mail navfornews@eircom.net or Tel 053 9133128
_____________________________________________
Wexford Tuskar Scouts
The Cubs & Beavers section of the 6th Wexford Tuskar Scouts will resume meetings on Tuesday nights from 18th September. We will hold a registration evening on Tuesday 11th September from 6pm – 7pm in the Community Centre, Kilrane for all New & Existing members. For further information please contact Cubs 9 -11yrs – Jessie Murphy 085 7390443, Beavers 6 – 9yrs – Trish Newport 087 9841760
Centering Prayer
Fr. Carl Arico, Vice-President of Contemplative Outreach International, will speak on the themes of Forgiveness and Centering Prayer at the following times and venues.
Centering Prayer on Mon Sep 8, 2012 at 7.30pm in Clonard Parish Church:
Forgiveness Prayer: on Wed Sep 10, 2012 sy Ferns Parish Church:
Day of Enrichment: Thur Sep 18 9.15am to
5.30pm in Ballyvaloo Retreat Centre.
More info at www.coi.ie
Stars In Their Eyes
Kilrane Rosslare Harbour Tops Group will hold their annual stars in their eyes competition on Saturday the 22nd of September. This promises to be a great night, full of laughs and entertainment.
If you wish to take part phone 089-4562630. hope to see everyone there to support KRH tops group.
KRH Tops Group
Tuesday 11th September @ Hotel Rosslare.
Calling All Adults, Teenager, Children who are interested in being part of a great Community Group.!! Kilrane/Rosslare Harbour Tops Group is approaching its 18th year putting our Community Tops show onstage in the South East Tops Competition. We are always in need of new members, so if you can dance, sing, act, be funny, be brave, paint, make props, sing in a chorus, make tea, play an instrument, and want to become part of a brilliant,friendly, community group, come along on Tuesday 11th September to Hotel Rosslare at 7.00pm and register your interest in joining us for a winter of fun. All Adults, Teenagers and Children welcome to register on the night. No need to pay registration fee until you know if you are going to like us or not!! Come on down, share your talents and have some fun!!
ROSSLARE BOWLING CLUB – FINALS 2012
(Dress code – whites)
Saturday Sept 8th 2 pm Umpire for Day Harry Marshall
Trips Final Aidan Mahon, Roz Mordaunt, Paul Farrell
v
Chris Naughton, Michael Sutherland, Tommy McCabe
Ladies Singles
Betty Kent v Marian Farrell
Marker: Kathleen Cuffe
******************************************************************
Sunday Sept 9th 2pm Umpire for day Aidan Mahon
Ladies Pairs Helen Bolton & Marian Farrell
v
Kathleen Cuffe & Chris Naughton
Mens Pairs Paul Farrell & Tommy McCabe
v
Michael Cuffe & Sean O'Neill
******************************************************************
Saturday Sept 15th 2pm Umpire for Day Paul Farrell
2 Woods Kevin Kent v Roz Mordaunt
(Marker Harry Marshall)
Mixed Pairs Chris Naughton & Ken Murphy
v
Kathleen Cuffe & Michael Cuffe
******************************************************************
Sunday Sept 16th 2pm Umpire for Day Sean O'Neill
Mixed Rinks Harry, Kathleen, Myles, Michael Suleyman v
Aidan (Sub), Marian, Jamie (Sub), Paul
Mens Singles
Maurice Mc Carthy v Richard Winters
(Marker Roz Mordaunt)
Spectators are very welcome and new members (ladies, gents, all ages) are always welcome to come and join.
Sunday evening after matches – drinks in Brady's Pub
Indoor Bowls – Active Retirement Association
On Thursday next September 13th at 2.30 there will be a meeting for all those interested in playing bowls or joining/taking part in the coming Season. This meeting is to establish the best time and day suitable for members to play bowls. This meeting will be held in the Railway Social Club.
St Helens Bay Golf Club
Mens Competition Results by Alan Howard PRO
1. Sun 2nd Sept 2012 Open Fourball – Stableford – Any Combination – Monthly
1st Mark Byrne & Paddy Barnes 49 points
2nd James Morrissey & Eunan Doyle 46
2. Sat 1st Sept 2012 Open Singles – Stableford – White Tees CSS:72
1st Nicky O'Brien 41 points
2nd Jim Murphy 37
3rd John Codd 36
3. Weds 29th Aug 2012 Open Singles – Stableford – White Tees CSS:72
1st David Stanners 43 points
2nd Pat (Wex) Murphy 37
4. Upcoming Fixtures & Events
Weds 5th Sept Open Gents & Ladies Singles
Fri 7th Sept Open Wine Competition
Sat 8th Sept Singles Stableford (Gents & Ladies)
Sun 9th Sept Monthly Medal (Gents & Ladies)
Weds 12th Sept Open Gents & Ladies Singles
Fri 14th Sept Open Wine Competition
Sat 15th Sept Singles Stableford (Gents & Ladies)
Sun 16th Sept Gents May Monthly (deferred) / Ladies Singles
Painting workshop
A new date has been set for a painting workshop with artist Jackie Edwards.
"Monet for a Day." Create your own mini, Monet masterpiece in a relaxed and enjoyable one day oil painting workshop for adults with any level of artistic skills.
Make it a social occasion and pick up a few painting tips!
Wed. 19th Sept, The Cedar's Hotel, 10.00 am- 4.30 pm, Price €75.
Concession for O.A.P's €60: Tea/ coffee and special lunch menu available.
Inquiries Jackie; 086 20 66 285 or The Cedar's Hotel; 053 91 32124
Please book early.
Rosslare Harbour Active Retirement
For those of our members who are in hospital or are recovering from illness our best wishes and hoping you will be well soon. New members are always welcome to join and to participate in the many activities we provide each month.
For Your Diary:
Monday: Harbour Drifters Walkabout. Please note that due to the appalling state of Rosslare Harbour Beach, (yes the Council have been told) the Walkers will meet at the R.S.C. car park at 11am sharp to decide where to walk on that day.
Tuesday: Whist R.S.C. 2.30 pm. to 4.30 pm.
Thursday: Harbour Drifters Walkabout, see above statement.
Bowls : Finished until September
Friday :Knitwits Circle: Harbour View Hotel 10.30 am. to 12.30 pm. Scrabble in the R.S.C. 2.30 pm. to 4.30 pm.
Next members meeting Tuesday 11th September 3 pm. in the R.S.C.
Indoor market
An indoor market will take place in the Railway Social Club, Rosslare Harbour on Sunday September 16th from 11am – 4pm. Sellers are required to book in advance. For more information or to make a booking, Contact us at 0894862742 or rosslaremarket@gmail.com or find us on facebook
Bridge
Bridge for all will be starting in the Danby Lodge at Killinick on Sunday 9th September starting at 7.30 pm. All are more than welcome.
Churches under repair
The Church Premises Management Committee for Kilrane and Rosslare Harbour under the Chairmanship of Mr. John Murphy, Kilrane, has studied the problems affecting the fabric of St. Ruan Church, Kilrane, and St. Patrick Church, Rosslare Harbour. This weekend they have issued a pamphlet outlining the problems and presenting the programme they have initiated with a view to solving them under the technical direction of the Dublin based architect Mr Peter Cox. Peter is a material scientist who works across many nations carrying out restoration and renovation of large buildings. This work will need an injection of resources into the Parochial Fund. As a result the Financial Management Committee, under their Chairperson Mr. Des Murphy, Rosslare Harbour, has begun a drive to accumulate the necessary funds that are needed for these works and for the day-to-day operation of the two churches, St. Aidan cemetery, and the Parish.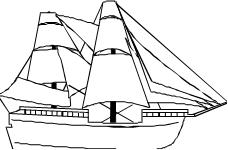 Masses
Masses In St. Ruan Church
Sun Sep 9, 8.30am Mass
Mon Sep 10, 9.30am Mass
Tues Sep 11, 9.30am Mass
Wed Sep 12, 9.30am Mass
Sun Sep 16, 8.30am Mass
Masses in St. Patrick Church
Fri Sep 14, 9.30m Mass of First Friday
Sat Sep 15, 7.00pm Vigil Mass
Sun Sep 16, 10.30am & 11.30am masses
Exposition of The Blessed Sacrament.
Mondays: St. Ruan Church, Kilrane 10.00am to 2.00pm
Wednesdays: St. Patrick Church from 10.00am to 2.00pm
Disclaimer
The publisher has made every effort to ensure the accuracy of the information contained herein, and we publish these items in good faith, but without responsibility for any dispute, damage or injury, which may occur in relation to the information that we have provided.
The parish priest of Kilrane & Rosslare Harbour types, prints, and publishes 'The Navigator, every week. If you wish to include any material, such as events in your group, notices of upcoming events or advertisements for the sale of goods or services please send an e-mail to navfornews@eircom.net, a note to the Parochial Office, or call 053 9133128 before Thursday evening.